MBBS vs Physiotherapy - Which is a Better Career Option?
MBBS vs Physiotherapy - Medical aspirants nationwide should be well versed in Physiotherapy vs MBBS if they wish to make a career in the field of medicine. This is because every aspirant dreams of getting an MBBS seat in a renowned college, however, this is not a cakewalk. Reasons behind MBBS not being easy are many including intense competition and less number of available seats. Thus, it is the need of the hour for the candidates to know all about alternative medicine options available to them. Also, in order to pursue the MBBS course candidates need to qualify National Eligibility cum Entrance Test (NEET-UG) which is the single national level undergraduate medical entrance examination. Since there is tough competition and limited seat candidates must know of medical courses without NEET.
Stay up-to date with NEET News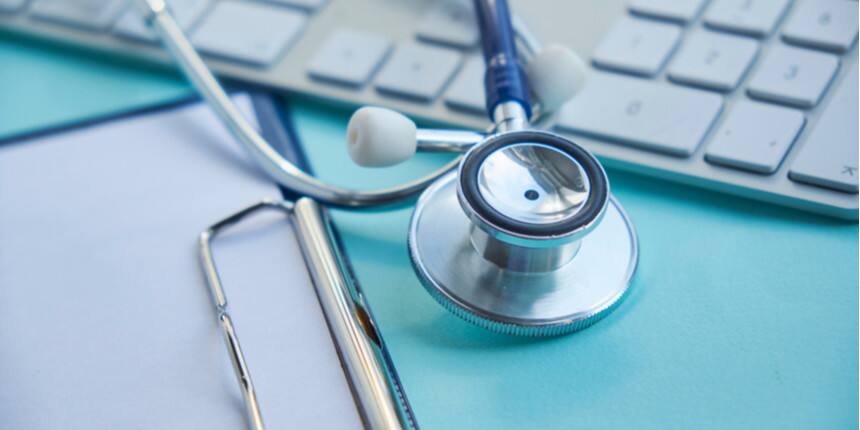 Physiotherapy is one of the options available to medicos, which does not require qualifying NEET. Candidates pursuing the same will be eligible to work in government hospitals, fitness centres, health institutions etc. For more details on MBBS vs Physiotherapy, candidates are advised to refer to the article that follows.
What is MBBS?
Bachelor of Medicine and Bachelor of Surgery - MBBS or in its Latin name, Medicinae Baccalaureus, Baccalaureus Chirurgiae, is a 5.5 year undergraduate course. In the entire course duration, four and a half years candidates will be taught the theoretical MBBS syllabus and the remaining one year will be a rotatory internship. The annual fee of MBBS course is between ₹ 25,000 - ₹ 35 lakh. As aforementioned NEET is the only entrance exam to be qualified for admission to MBBS course in the nations.
What is Physiotherapy?
Physiotherapy helps people cure ailments by making them do physical exercises. Candidates who have an inclination towards exercises, yoga and are keen on helping physically disabled persons, should opt for this course. The aim of the course is to enable candidates to cure physical dysfunctions with the help of exercises and physical activities. The course is offered to candidates at the undergraduate, master and doctoral level. Candidates can check below for the top Physiotherapy entrance exams in the nation:
MBBS vs Physiotherapy
Aspirants can check the table that follows for a difference between MBBS and Physiotherapy. It is important for candidates to familiarize themselves with these to make informed decisions while taking admissions.
Difference Between Physiotherapy and MBBS
Basis of difference

MBBS

Physiotherapy

Definition of course

MBBS course aims at teaching different aspects of medicine and providing candidates with the opportunity to practice medicine in India.

Physiotherapy, a medical science branch, aims at the rehabilitation process and provides remedies to cure injuries.

Duration

5.5 years

Bachelor - 3 to 5 years

Diploma - 2 to 3 years

Postgraduate - 1 to 3 years

Fee

₹25,000 - ₹ 35,00,000 per annum

₹6,500 - ₹25,00,000 per annum

Course type

Undergraduate

Undergraduate - Bachelor, Degree, Certificate

Postgraduate - PG Diploma, Master, Doctoral

Eligibility

10+2 with Physics, Chemistry and Biology

Undergraduate - 10+2 with Physics, Chemistry and Biology

Master - Relevant undergraduate degree

Doctoral - Relevant master degree

Admission process

Entrance exam

Entrance exam and merit based admission

Employment sectors

Pharmaceutical Companies

Biotechnology Companies

Govt. or Private Hospitals

Private Clinics

Health Centres

Research Laboratories

Govt. or Private Hospitals

Fitness Centres

Defence Medical Establishments

Health Institutions

Physiotherapy Equipment Manufacturers

Sports Physiotherapy

Orthopaedic Departments

Salary (initial)

₹3,00,000 - ₹ 12,00,000 per annum

₹5,000 - ₹ 4,00,000 per annum

Job roles

Neurologist

Doctor

Cardiologist

Researcher

Surgeon

Junior Surgeon

Junior Doctor

Sports Physio Rehabilitator

Therapy Manager

Assistant Physiotherapist

Private Physiotherapist

Researcher
MBBS vs Physiotherapy - Syllabus
There is also a difference in the subjects covered under the syllabus of MBBS as well as Physiotherapy. Major topics covered in both are as follows:
1. MBBS - Anatomy, Physiology, Community Medicine, Pharmacology, OPDs, Biochemistry, Obst. Gynae, E.N.T., Forensic Medicine, Ophthalmology
2. Physiotherapy - Anatomy, Biochemistry, Psychology, Physiology, Electrotherapy, Pathology, Exercise Therapy, Pharmacology, General Surgery, Allied Therapies, Neurology and Neurosurgery, Neuro-physiotherapy, Community-Based Rehabilitation, Community Medicine
Referring above candidates can clearly make out that there are certain differences and some similarities in the subjects taught in both MBBS and Physiotherapy.
Physiotherapy vs MBBS - Key skills
Candidates will be required to possess a number of key skills in their behavior and characteristics in order to pursue these courses and take them up as a career. Some of these are mentioned below.
For MBBS
Good communication

Problem-solving

Emotional intelligence

Attention to details

Quick decision-making

Team working

Quick to find solutions

Leadership

Professionalism

Considerate

Resilience

Hardworking

Capacity for learning
For Physiotherapy
Excellent communication skills

Excellent organisational skills

Initiative, patience, sensitivity and tact

Ability to work in a team

Interest in anatomy and physiology

Encouraging

Empathetic and firm

Able to maintain good relations with patients and families

Problem-solving skills

Able to work under pressure

Able to manage time effectively
Also read:
Frequently Asked Question (FAQs) - MBBS vs Physiotherapy - Which is a Better Career Option?
Question: What is better MBBS or Physiotherapy?
Answer:
Both have their own benefits and drawbacks, thus, saying one of them is better would not be correct.
Question: What is the duration of the MBBS course?
Answer:
The duration of MBBS course is 5.5 years. Out of these candidates are taught theory for 4.5 years and they undergo rotatory internship in the last one year.
Question: What is the salary of MBBS vs Physiotherapy?
Answer:
The base salary of MBBS is ₹3,00,000 - ₹ 12,00,000 per annum and of Physiotherapy is ₹5,000 - ₹ 4,00,000 per annum.
Question: What is the entrance exam for MBBS admission?
Answer:
In order to take admission to an MBBS seat in the nation candidates must qualify NEET ug with the minimum qualifying percentile.
Questions related to NEET
Showing 117303 out of 117303 Questions