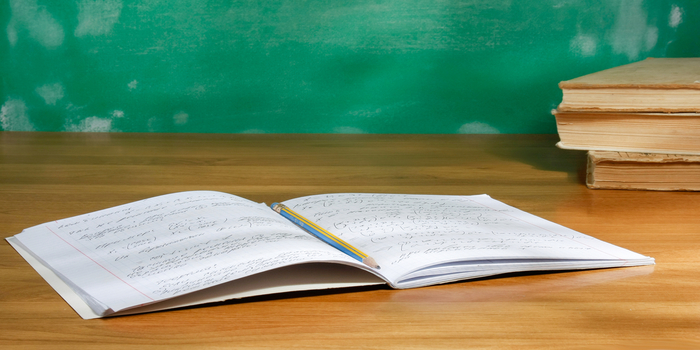 How to Prepare for NEET without Coaching – The aspect of preparing for NEET without coaching is something that aspirants always find themselves questioning about. The answer to the same is likely to vary from person to person. However, candidates contemplating about how to prepare for NEET without coaching must assure themselves that the idea is completely feasible. Challenging, as it may seem, strategic planning and disciplined execution of the plan will help candidates see through the process of How to Prepare for NEET without Coaching. Many toppers and experts are of the opinion that dedicated self-practice is a major factor contributing towards success in the NEET UG examination. Candidates attempting to prepare for NEET without coaching can check the article below to gather related information including important strategies and more.

IMPORTANT: NEET 2019 Knockout Online Course Available for NEET Aspirants
[A personalized course to clear NEET 2019 with the access of Mock Test Series (Subject & Topic Wise), 250 Hours Videos & E-Lectures, 50,000+ Concepts & Topics, 16 Years NEET Solved Papers, Most Asked Questions, Personalized Strength Sheet and more. Get Now]
Latest:[Know your Chances for NEET All India, Central, Deemed Universities and State Counsellings through NEET]- NEET College Predictor
MBBS Companion 2019
Get all information regarding medical admissions through College Predictors, Almanac, and E-books
Know More
It is essential for candidates preparing for NEET without coaching to be aware of the fact that NEET 2019 will be conducted by the National Testing Agency (NTA). The exam will be held once in a year like it was conducted in the previous session. The mode of conduction of exam will be offline only.
How to Prepare for NEET without Coaching?
Attempting to prepare for NEET without coaching will require sincere effort on the part of the candidates. Following the strategies discussed below will assist the candidates in their pursuit of cracking the largest medical entrance examination of the country.
1. Gather information – The first and foremost step to prepare for NEET without coaching is to accumulate all the related and relevant information. Be it exam sessions, exam pattern or syllabus, candidates must be aware of everything beforehand. Being well-informed is one of the key strategies required to prepare for NEET without coaching.
2. Formulate your study plan – The next important step is to plan out a study schedule and stick to it. The study schedule should not comprise of long mundane hours. Instead, study hours should be concise with short bursts in between. Candidates preparing for NEET without coaching must see to it that the regular study schedule must be inclusive of all the subjects in NEET viz. Physics, Chemistry, and Biology.
3. Follow Standard Study Material – Since candidates are preparing for NEET without coaching, it is important that candidates refer to study material of quality. The best book for NEET preparation, in the opinion of experts and toppers, is the NCERT. Therefore, it is necessary on the part of the candidates to complete their NCERT syllabus first. After completion of the NCERt texts and solving every possible question from it, candidates can refer to the following books mentioned below for practising and refining their preparation.
How to Prepare for NEET without Coaching - Best books
Physics
NCERT Physics Class XI & Class XII

Concepts of Physics by H. C. Verma

Objective Physics By DC Pandey

Fundamentals of Physics by Halliday, Resnick and Walker

Fundamental Physics by Pradeep

Problems in General Physics by IE Irodov
Chemistry
Physical Chemistry by OP Tandon

ABC of Chemistry for Classes 11 and 12 by Modern

Concise Inorganic Chemistry by JD Lee

Dinesh Chemistry Guide

Practise books by VK Jaiswal (Inorganic), MS Chauhan (Organic) and N Awasthi (Physical)
Biology
Biology Vol 1 and Vol 2 by Trueman

Objective Biology by Dinesh

Objective Botany by Ansari

Pradeep Guide on Biology

GR Bathla publications for Biology
How to Prepare for NEET without Coaching - Important Topics
While preparing for NEET, it is essential to have a prior knowledge of the topics which are more important than others from the exam point of view. Though it is necessary to be thorough with the entire syllabus, the list of important topics drawn on the basis of exam analysis over the past years will help the candidates prepare accordingly and set a definite target for themselves. NEET admit card release date 2019 has announced by the exam conducting body, NTA. The admit card has been made available for download on April 15 at ntaneet.nic.in. Such subject-wise important topics have been listed below.
NEET Important Topics
Physics
Mechanics

Electrodynamics

Modern Physics

Heat and Thermodynamics

Optics

Simple Harmomic Motion

Waves
Chemistry
Mole Concept

Stoichiometry

Atomic Structure

Thermodynamics

Redox Reactions

Electrochemistry

Solutions

Chemical Kinetics

Block Elements – d, f, p, s

Co-ordination Compounds

Chemical Bonding

Hydrogen Bonding

Organic Compounds

Biomolecules

Polymers

Hydrocarbons
Biology
Genetics and Evolution

Physiology – Plant and Human

Reproduction – Flowering Plants and Human

Diversity in Living Organisms

Ecology

Structural Organization in Living Organisms

Cell Structure and Function

Biotechnology 
How to Prepare for NEET without Coaching – Important Tips
Solve Previous Year Papers
This is a very useful strategy for candidates preparing for NEET without coaching. Solving NEET question papers from the previous years will provide the candidates with an idea about the pattern of questions asked in the examination and also help them improve their time-management skills.
Online Mock Tests
It is essential that candidates preparing for NEET without coaching undergo self-analysis and the best way to go about it is by taking up mock tests online. Candidates are able to experience real day exam-like situation by taking up online mock tests which helps them to ace their preparation.
Maintain Discipline
Candidates while preparing for NEET without coaching are required to be honest with themselves. There is no depending on anyone except for oneself and thus, candidates should be disciplined when it comes to following their study regime, be it regular studies or taking up of tests.
Destress and make time for yourself
Although this seems like a near-impossible option amidst the pressure of preparation, candidates must always remember that it is important to release the pressure. Taking mind off studies once a while is necessary and helpful as it rejuvenates the memory cells and helps one to focus better.
Particulars

Details

Mode of Examination

Pen and Paper Test (Offline)

Duration of Examination

3 hours

Total Number of Questions

180 Questions

Sections

Physics – 45 Questions

Chemistry – 45 Questions

Biology – 90 Questions

Marking Scheme

+4 marks for each correct answer;

-1 mark for each wrong answer;

0 mark for each unanswered question

Maximum Marks

720 marks

Aggregate score calculation

Total number of correct answers X 4 – Total number of incorrect answers X 1

(Note: There are no marks for attempting of questions)