How to prepare for NEET 2020 in 2 months
How to prepare for NEET 2020 in 2 months - There are many students who jump into the fray late but want to do well in NEET exam. The task at hand, especially if 2 months is all you have is challenging. It is because, NEET syllabus is quite vast and comprehensive, and number of test takers humongous. It goes without saying that if one doesn't have at least the basics of the different subjects covered, the task will become even more herculean. But this article on How to prepare for NEET 2020 in 2 months is not an attempt to dissuade or discourage you, but instead will help you manage your time and tick all the right boxes. Go through the tips on how to prepare for the NEET 2020 exam in 2 months, and make your dream a reality.
Re-opened: NEET 2020 application form correction window available till May 31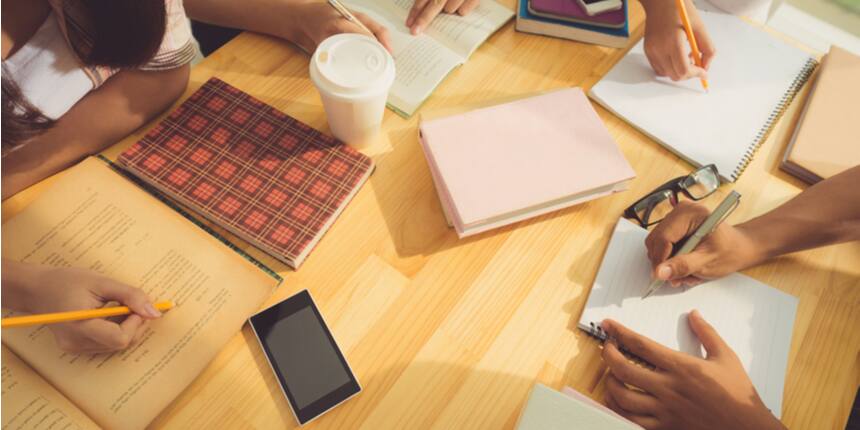 A brief on NEET
NEET is a national-level exam conducted by National Testing Agency (NTA) for admission to MBBS and BDS courses in colleges in India.

NEET scores are also used for admission to AYUSH courses

Scores of the exam are also accepted for admission to MBBS and BDS courses abroad

AIIMS and JIPMER are outside the ambit of NEET, and conducts their own exams for the purpose of admission

The NEET 2020 exam will be conducted in pen-and-paper mode on July 26
How to prepare for NEET 2020 in 2 months
Two months is not a load of time, so the trick ultimately is to maximize every minute, like prioritising what to study, not wasting time on topics that are too time consuming, and being realistic about one's abilities.
How to prepare for NEET in 2 months - Be realistic
Before starting preparation, figure out where you stand. If you feel like you only have scratched the syllabus so far, it may better serve your purpose if you don't try to complete the entire the entire syllabus but instead smartly leave out some topics which don't carry much weightage. This way you will have more time to focus on other topics, as your attention wouldn't be scattered. Alternately, if your foundation is strong, you may go the whole hog and try to score maximum marks.
The point here is you should start with realistic goals. Like first try to ensure you are good enough to qualify NEET. If that target is achieved, you can scale up and try to get higher marks.
How to prepare for NEET 2020 in 2 months - Check the exam pattern and syllabus
As per the syllabus of NEET, questions will be asked from three subjects - Physics, Chemistry and Mathematics. It is recommended that you stick only to the topics listed in the NEET syllabus, as questions will invariably asked from them only.
Along with the syllabus, also go through the exam pattern carefully to learn about the structure of the exam. Here is a brief overview of NEET exam pattern.
The duration of the exam is three hours with questions being asked from physics, chemistry and biology

Question type will be multiple choice

Biology (90 questions) carries same weightage as Physics (45) and Chemistry (45) combined.

Each correct answer carries 4 marks, while for negative response (-1) mark will be deducted

Total marks of the exam is 720
How to prepare for NEET 2020 in 2 months - Study Routine
After going through the exam pattern and syllabus, put in place an actionable study routine. One benefit of having in place a study routine is you will be able to track your progress more effectively than going about doing the job randomly. Also, this way you will be able to allot time and attention to topics that need them effectively.
When making the study plan, you must prioritise scorable topics and complete them first. Likewise decide priority for all topics. The least priority should be given to topics that carry minimum weightage.
How to prepare for NEET in 2 months - Taking tough decisions
In the course of your preparation, you may come across topics or problems that you can't seem to solve or is taking more time than you can afford. It is better to leave such problems and move on. Or else you will end up spending prodigious time on these topics, leaving you with little time to complete other topics.
Also, what you can do with difficult time-consuming topics is mark them for study later, like when you have covered the rest of the topics.
How to prepare for NEET 2020 in 2 months - Take notes and use flash cards
If you make a habit of taking notes during study, you will be alert during study and also be able to jot down all the important points. The notes can also be used for quick revision as you don't have to go through large blocks of text. The more self-sufficient the notes are, the more useful they will be. Flashcards are another items that can be used to improve retention.
How to prepare for NEET 2020 in 2 months - Solving sample papers
Sample papers contains questions similar to the ones asked in the entrance exam. So, by solving NEET sample papers, the candidate will be able to know what types of questions are asked, distribution of questions, and also assess their progress. Once a problem area has been identified, the candidate needs to fill the gap quickly.
In fact, one may solve sample questions after completing a topic, as this will help edify what has been learned. Also, problem solving skills will go up by solving sample questions. Along with sample papers, the candidate may also use previous years NEET question papers. Remember some questions are repeated, not verbatim, but in concept.
How to prepare for NEET 2020 in 2 months - Revision
Timely revision will help keep what you have read fresh, so you wouldn't have to repeat the entire exercise from stretch. Initially a topic may need frequent revision, but as you go along and the topic gets familiar, the frequency may be brought down.

How to prepare for NEET in 2 months - Mock Tests
Mock tests are today a big part of the preparation process, as it will help the candidate learn time management, improve precision, and build exam temperament. The NEET mock test will be a simulation of the real exam, so questions will be similar, and there will be a timer as well indicating the passage of time. Kalpana Kumari, who was ranked NEET AIR 1 in 2018, recommends that one should take as many mock tests as possible as it will help candidates avoid mistakes.
Questions related to NEET
Showing 83627 out of 83628 Questions