Cheapest Medical Colleges In India - Cheapest Private MBBS Colleges
Cheapest Medical Colleges In India: The article summarizes the fee structure at the undergraduate level, both for MBBS and BDS, to help students with the cheapest private medical colleges in india.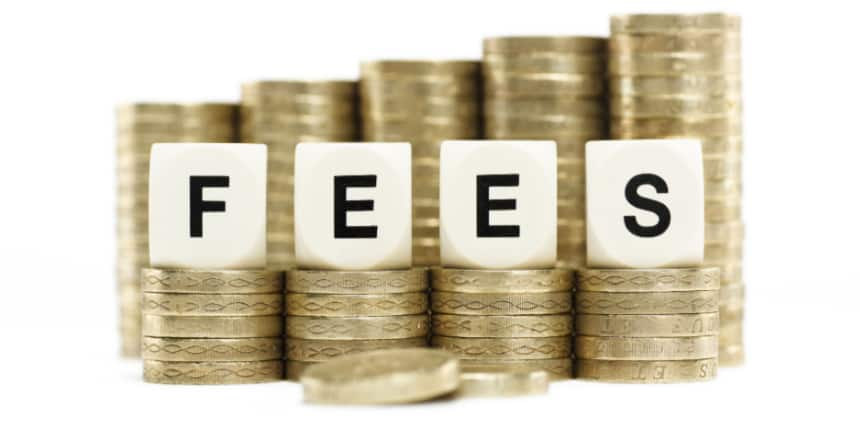 The medical degree encompasses many different courses at the undergraduate level including MBBS, BDS etc, for which candidates will get the admission only after qualifying the NEET exam and for the postgraduate level, NEET PG and INI CET exam.
The goal of becoming a doctor is shared by many medical aspirants, the reasons for doing so differ. Regardless of the reason, an excellent medical college is the first step towards a career in medicine, which is the most popular career option. It is crucial for students to understand the amount of money needed to become doctors in India as medical education is an expensive affair in India.Candidates who wish to study medicine should become familiar with the cost structure of medical education.
This article by Careers360 provides information on the cheapest medical colleges in India for candidates who cannot afford institutes with high fees. Candidates appearing for NEET 2022 must read the article on cheapest private medical colleges in India to know the fee structure.
Affordability in government vs. private medical colleges
The increasing demand for medical education in India and the emergence of private medical colleges have caused medical education in the country to be more expensive. Although government medical colleges charge reasonable fees, there are not enough seats for families from middle-class backgrounds.
Very few government colleges offer MBBS on a subsidised basis, while private colleges charge a much higher fee, making their studies prohibitively expensive. For example, in 2018, a private medical college in Lucknow demanded Rs 1.2 crore for MBBS seats. It is one of several cases, but private medical education in India, in general, is expensive, with fees ranging from 25-35 lakhs to over 50 lakhs.
The problem
There have been an increased number of medical seats through NEET in colleges in the past few years, with the government setting a goal of 1,00,000 seats before 2022-23. But there are not enough government college seats in India to accommodate all the students who pass the test. With more students clearing the NEET exam every year, the availability of seats is insufficient to meet the demand. For instance, 41,000 seats are available in government medical colleges through NEET while private colleges offer the remainder.
In general, candidates with a 650 or higher NEET score put themselves in the running for government medical colleges. Those below that - with 450 to 650 - are more likely to be considered for private colleges. This meant students qualified for none of the government medical colleges. Many NEET aspirants would have readily been accepted into a private medical college but lacked the funds to pay its uneconomical fees, unlike many who could afford admission even with lower ranks
Popular Online Medicine Courses and Certifications:
Cheapest Private Medical College in India State wise
As government colleges are only accessible to the top performers of NEET, so the focus naturally shifts to private medical colleges. Private medical colleges are expensive, so most of the remaining students are now focusing on the cheapest medical colleges in India and are searching for colleges within their budget and reach. In this article, our comprehensive list of the cheapest private medical colleges in India and dental colleges in India is presented state-by-state.
Cheapest private medical colleges with low fees in Andhra Pradesh
| | | | |
| --- | --- | --- | --- |
| Medical colleges | Fees in lakhs | Dental colleges | Fees in lakhs |
| | 12,00,00 | Anil Neerukonda Institute of Medical Sciences | 4,00,000 |
| | 12,00,00 | CARE Dental College | 4,00,000 |
| | 12,00,00 | CSK Teja Institute of Medical Science | 4,00,000 |
| | 12,00,00 | GITAM Dental College | 4,00,000 |
| | 12,00,00 | G. Pulla Reddy Dental College | 4,00,000 |
| | 12,00,00 | GSL Dental College | 4,00,000 |
| | 12,00,00 | St. Joseph Dental College | 4,00,000 |
| | 12,00,00 | Konaseema Dental College | 4,00,000 |
| | 12,00,00 | Lenora Institute of Dental College | 4,00,000 |
| | 12,00,00 | Narayana Dental College | 4,00,000 |
Bihar cheapest private medical colleges with low fees
| Medical colleges | Fees in Lakhs | Dental colleges | Fees in lakhs |
| --- | --- | --- | --- |
| | 7,38,000 | Mithila Minority Dental College and Hospital, Darbhanga | 2,82,000 |
| | 8, 21,2000 | Buddha Institute of Dental Sciences and Hospital | 3,21,000 |
| | 8,38,000 | Sarjug Dental College and Hospital, Laheriasarai | 3,50,000 |
| | 12, 00,000 | | |
| | 1,550,000 | | |
Cheapest MBBS / BDS colleges with low fees in Gujarat
Medical colleges

Fees in lakhs

Dental colleges

Fees in lakhs

8,25,000

SGDHER Dental College, Dethadi, Siddhpur

2,00,000

8,25,000

College of Dental Sciences & Research, Amargadh,

Dist. Bhavnagar

2,00,000

GMERS Medical College, Gandhinagar

8,25,000

Dharamsinh Desai Institute of Dental Sciences,

Nadiad

4,19,000

8,25,000

Narsinhbhai Patel Dental College & Hospital,

Visnagar

4,84,000

8,25,000

Goenka Research Institute of Dental Science,

Pethapur Road, Piplaj, Dist. Gandhinagar

5,50,000

8,25,000

College of Dental Sciences & Research Centre, Near

Bopal, Ahmedabad

6.00,000

8,25,000

Ahmedabad Dental College, Bhadaj-Rancchodpura

Road, Dist. Gandhinagar

7,00,000

8,25,000

Karnavati School of Dentisty, Uvarsad, Gandhinagar

7,35,000

Surat Municipal Institute of Medical Education & Research (SMIMER), Surat

14,82,000

M.P. Patel Dental College & Dental Hospital,

Vadodara

7,45,000

15,00,000

AMC Dental College, Ahmedabad

7,85,000
Haryana cheapest medical colleges for MBBS / BDS
| Medical colleges | Fees in INR | Dental colleges | Fees in INR |
| --- | --- | --- | --- |
| Pt. BD Sharma, PGIMS, Rohtak/ BPD Govt Medical College for Women, Khanpur Kalan, Sonepat | 80,000 | Postgraduate Institute of Dental Sciences, Rohtak | 52, 070 |
| SHKM Govt. Medical College and Hospital, Nalhar (NUH)/ Kalpana Chawla AMC, Karnal | 80,000 | Private Dental Institutions affiliated to Pt. BD Sharma, University Health Sciences, Rohtak | 1,40,000 |
| | 1,00,000 | Faculty of Dental Sciences under PDM University, Bahadurgarh, Jhajjar | 1,21,500 |
| | 1,80,000 | | |
| Private Medical Institutions affiliated to Pt. BD Sharma, University Health Sciences, Rohtak | 5,00,000 | | |
| Shree Guru Gobind Singh Tricentenary (SGT) University, Budhera, Gurugram | 9,00,000 | | |
| Al- Falah School of Medical Sciences and Research Centre, Faridabad | 6,37,500 | | |
Cheapest medical colleges in Karnataka
| Medical colleges | Fees in lakhs | Dental colleges | Fees in lakhs |
| --- | --- | --- | --- |
| | 9,94,406 | HKDET`S Dental College & Hospital & Research Institute, Humnabad, Bidar | 3,12,450 |
| | 9,94,406 | K.G.F. College of Dental Sciences & Hospital, K.G.F | 3,12,450 |
| | 9,94,406 | S.B.Patil Dental College and Hospital, Bidar | 3,12,450 |
| | 9,94,406 | Sharavathi Dental College & Hospital, Shimoga | 3,12,450 |
| K.Venkataramana Gowda Medical College and Hospital, Mangalore | 9,94,406 | Sri Jagadguru Murugharajendra Dental College & Hospital, Chitradurga | 3,12,450 |
| | 9,94,406 | Srinivasa Institute of Dental Science, Mangalore | 3,37,450 |
| | 9,94,406 | Academy of Medical Education Dental College & Hospital, Raichur | 3,62,450 |
| | 9,94,406 | HKES S.Nijslingappa Institute of Dental Science & Research, Kalaburagi | 3,62,450 |
| S. Nijalingappa Medical College and Research Centre, Bagalkot | 9,94,406 | K.Venkataramana Gowda Dental College & Hospital, Sullia, Man | 3,87,450 |
| | 9,94,406 | Krishnadevaraya College of Dental Sciences & Hospital, Bangalore | 4,12,450 |
Cheapest MBBS colleges in Kerala
Rajasthan cheapest medical colleges with low fees
| | | |
| --- | --- | --- |
| S.no | Medical colleges | Fees in lakhs |
| 1 | | 750,000 |
| 2 | | 750000 |
| 3 | GMC, Bhilwara | 750000 |
| 4 | GMC, Churu | 750,000 |
| 5 | | 750,000 |
| 6 | | 750000 |
| 7 | | 750000 |
| 8 | | 2,200,000 |
| 9 | American Int. Inst. of Med. Sc., Udaipur | 2,25,0000 |
| 10 | | 2,600,000 |
Cheapest private medical colleges with low fees in Uttarakhand
Students also Liked: