NEET Chemistry Question Paper 2021, 2020, 2019, 2018
NEET Chemistry Question Paper: The National Testing Agency (NTA) releases the question papers for the National Eligibility cum Entrance Test, NEET UG at nta.ac.in. To fetch a good score in NEET 2022 candidates must prepare all the topics from the syllabus in an effective manner. NEET chemistry questions are the easiest ones and must not be left during preparation.
Stay up-to date with NEET News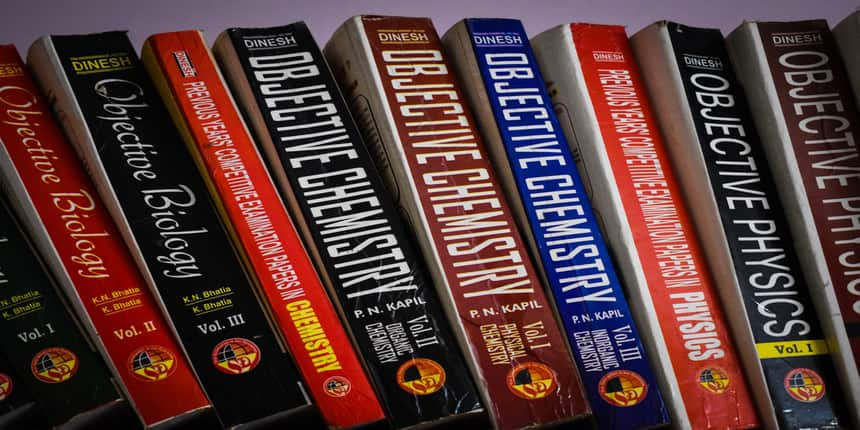 NEET UG syllabus includes topics from Physics, Chemistry, and Biology subjects. Chemistry in NEET UG 2022 is the easiest and most scoring section. As per the latest NEET UG paper pattern, a total of 45 questions are asked in Chemistry and the topics covered in the syllabus are from Class 11 and 12.
To score good marks in the Chemistry section, students need to focus equally on Physical, Organic, and Inorganic chemistry. To outperform in the examination, candidates are advised to clear their concepts by practicing NEET chemistry question papers from the previous years. This article gives you a brief of repeated NEET chemistry questions asked in the examination.

Also read
NEET Chemistry Question paper PDF: Previous year
| | |
| --- | --- |
| Year | PDF of NEET chemistry question paper |
| 2021 | |
| 2020 | |
| 2019 | |
| 2018 | |
NEET 2022 best books for chemistry
Good marks can be scored in the NEET examination with strategic preparations from the best study material. Once a candidate has selected the best books for NEET a chunk of work is done. Below listed are the NEET books for chemistry preparation which the candidates can refer to for their preparation.
NCERT Chemistry textbooks for Class XI and XII

Physical Chemistry by OP Tandon

ABC of Chemistry for Classes 11 and 12 by Modern

Concise Inorganic Chemistry by JD Lee

Dinesh Chemistry Guide

Practise books by VK Jaiswal (Inorganic), MS Chauhan (Organic) and N Awasthi (Physical)
Scoring full marks in chemistry is easy. It is possible when a candidate knows what his/her weaker section is and what's the weightage of that particular section. Candidates can refer to the below table mentioning the chapter-wise weightage for Chemistry to prepare well for the examination.
NEET 2022 Chemistry Syllabus with weightage
Class 11

Unit

Topics/ Chapter

Weightage

I

1%

II

2%

III

2%

IV

5%

V

2%

VI

8%

VII

6%

VIII

Redox Reactions

3%

IX




X

2%

XI

2%

XII

4%

XIII

3%

XIV

2%

Class 12

Unit

Topics/ Chapter

Weightage

I

Solid State

2%

II

5%

III

Electrochemistry

2%

IV

3%

V

2%

VI

2%

VII

5%

VIII

4%

IX

9%

X

Haloalkanes and Haloarenes

3%

XI

Alcohols, Phenols and Ethers

4%

XII

Aldehydes, Ketones and Carboxylic Acids

4%

XIII

2%

XIV

3%

XV

3%

XVI

2%

Total




100%
Frequently asked questions in NEET chemistry
Below given are the important NEET chemistry questions asked in the examination. Candidates must read further to know more about the repeatedly asked questions in NEET Chemistry.
Question: If the rate constant for a first order reaction is k, the time (t) required for the completion of 99% of the reaction is given by:
Option 1:
t = 0.693/k
Option 2:
t = 6.909/k
Option 3:
t = 4.606/k
Option 4:
t = 2.303/k
Answer: t = 4.606/k
Solution: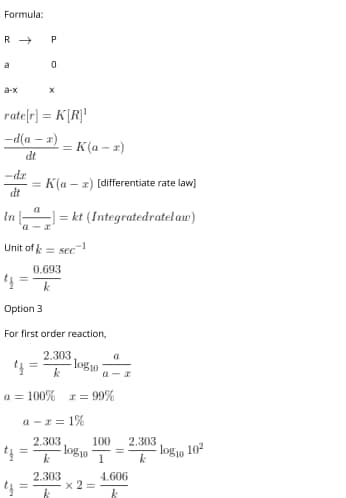 Question: The correct order of atomic radii in group 13 elements is:
Option 1:
B < Ga < Al < Tl < In
Option 2:
B < Al < Ga < In < Tl
Option 3:
B < AI < In < Ga < Tl
Option 4:
B < Ga < Al < In < Tl
Answer: B < Ga < Al < In < Tl
Solution: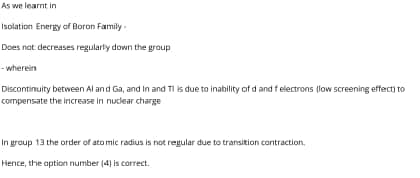 To know more popular questions asked in the NEET Chemistry section: Click here.
Importance of NEET chemistry question paper
Chemistry is a less tricky section thus, candidates can score higher marks in it. Practicing the concepts of chemistry through the NEET question paper is important to boost the confidence while also having an idea of the level of difficulty of the questions asked. Its advantages are:
With the question and answer approach, covering lengthy topics becomes easier to learn.

It's easier to remember important formulae and IUPAC nomenclatures.

Gives an idea of the type of questions asked in the exam.

Candidates can figure out their weak concepts and focus on them.

Practicing the NEET Chemistry question paper improves the candidate's time management skills.
Questions related to NEET
Showing 116918 out of 116918 Questions