NEET 2023 Qualification Codes: The National Testing Agency (NTA) releases the NEET codes 2023 in the official information brochure at neet.nta.nic.in. These are the NEET qualification codes mentioning the eligibility of a candidate in the medical entrance exam. The latest updated NEET UG 2023 qualification code was released along with the information brochure. Aspirants can check the NEET 2023 codes from the article below.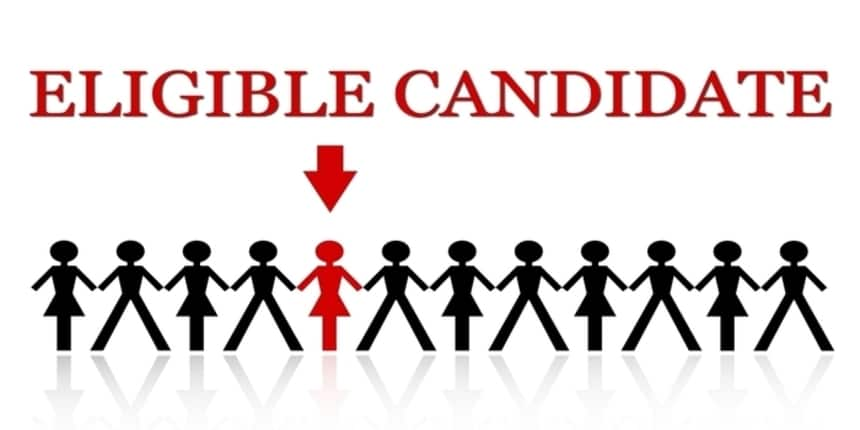 NEET 2023 Qualification Codes - NEET Codes 2023, NEET Eligibility for Qualifying Exam
The qualification codes mention NEET eligibility criteria for droppers, appearing candidates, candidates whose result is awaited, and others. In NEET 2023 application form, it is most important for candidates to select a qualifying code for examination.
Understanding the NEET qualification codes 2023 is important to know the minimum qualifying marks to be eligible for admission to MBBS/BDS courses. Here in the article on qualification codes of NEET 2023, Careers360 provides information on which exam codes can be filled by medical students.
NEET eligibility criteria for the qualifying examination
As per the NEET eligibility criteria 2023, it is mandatory for the candidates of general category to pass in Physics, Chemistry, Biology and English individually in Class 12. Also, the candidates must have obtained an aggregate of 50% in Physics, Chemistry, Biology (Botany and Zoology).
Candidates belonging to SC/ST/OBC must secure a minimum of 40%, while Persons with Disability (PwD) must obtain 45% only. Candidates who have completed their higher education abroad must have passed the qualifying exam with 50% taken together in Chemistry, Physics, and Biology.
NEET 2023 qualification codes
Candidates must be aware of NEET qualifying codes before filling the application form in order to avoid inconvenience. Medical aspirants can understand the NEET 2023 qualifying codes in a simplified manner from the list provided below.
NEET exam code 1:
Candidates who will be appearing in the qualifying examination i.e. Class 12 or waiting for the result have to select this code. However, after the announcement of the result if the candidate fails, he/she will not be eligible for the admission. Students have to furnish the relevant documents as evidence of qualifying the examination.
NEET 2023 exam code 2:
Candidates who have completed a period of 12 years under Higher/Secondary examination or the Indian School Certificate Examination (ISCE), which is equivalent to Class 10+2 can opt for code 2. However, the last two years of study must include English, Physics, Chemistry, Biology/Biotechnology, or Mathematics or any other elective as a major subject as prescribed by the National Council of Education Research and Training (NCERT).

Aspirants who have passed 10+2 from the National Institute of Open Schooling (NIOS) or state open school, as a private candidate from state boards; with Biology/Biotechnology as an additional subject can apply under NEET qualification code 2.

Who can also apply code 2: It should also be noted that the qualifying examination code for NEET 2023 for droppers will also be the same. For instance, if a candidate has passed the qualifying examination from CBSE/ICSE or any state board in the year 2019, but wishes to appear for NEET 2023, he/she can apply for the exam with Code 2.
NEET 2023 qualifying code 3:
Medical aspirants who have passed their Intermediate/Pre-Examination degree in Science stream from any recognized Indian University/Board or other body with Physics, Chemistry, Biology/Biotechnology, and English as a compulsory subject must opt for code 3. The qualifying examination should also include a practical test in the mentioned subjects.
NEET qualifying code 4:
This code can be chosen after the completion of pre-professional/pre-medical examination with Physics, Chemistry, Biology/Biotechnology, and English after passing either the Higher Secondary examination or Pre-university or equivalent exam. The qualification of pre-professional or pre-medical examination should compulsorily include the practical tests in all subjects.
NEET qualifying criteria 2023 code 5:
Candidates who have passed the first year of a bachelor's degree from a recognized university with Physics, Chemistry, Biology/Biotechnology including practical tests must opt for code 5. Candidates should also verify that the first year exam qualified is a university-level exam and they have also qualified Class 12 qualifying examination with the said subjects at a level not less than a core course.
NEET 2023 exam code 6:
Any aspirant who has passed B.Sc. examination with not less than two subjects which includes Biology/Biotechnology, Physics and Chemistry can choose Code 6 from NEET qualification code 2023 as their eligibility code. Further, such candidates must have passed Class 10+2 qualifying examination with Physics, Chemistry, Biology/Biotechnology and English.
NEET 2023 qualification code 7:
Candidates who have passed any other examination, which is equivalent to the intermediate science examination of any university/board, can opt code 7 as NEET code 2023. It must be taken into consideration that students must have completed two years of study in Physics, Biology/Biotechnology, Chemistry and English and have passed practical tests also.
Who can also opt NEET code 7?
NEET 2023 qualifying code for foreign candidates will be Code 7. The equivalence of a particular course with Class 12 boards will be determined by the Association of Indian Universities (AIU). If the qualifying examination will be in grades, then the corresponding marks will be derived by AIU.
NEET qualifying codes: Other eligibility criteria
Besides the educational eligibility, candidates need to fulfil other basic eligibility criteria of NEET UG 2023, which are mentioned below.
Age limit: Aspirants should be a minimum of 17 years, while there is no upper age limit for NEET UG.

Nationality: Anyone willing to appear for MBBS/BDS exam must be an Indian citizen, NRIs, OCIs, PIO and Foreign nationals.

Number of attempts: There is no limit for the number of NEET attempts.