NEET 2020 Answer Key Code MM, NN, OO, PP
NEET 2020 Answer Key Code MM, NN, OO, PP - Medical aspirants will be able to download the NEET answer key 2020 for code MM, NN, OO, PP, released by all leading coaching institutes shortly after conclusion of NEET exam. The answer key for NEET 2020 of code MM, NN, OO, PP will help the aspirants to check and verify their answers that they have marked on the OMR answer sheets while giving the exam. Answer key code MM, NN, OO, PP of NEET 2020 will be made available and downloadable in PDF format. NEET 2020 answer key code MM, NN, OO, PP which are released by coaching institutes are the unofficial ones, as National Testing Agency (NTA) is responsible for releasing the official NEET answer key for this respective paper code tentatively in the second week of June. Despite this, both the official and unofficial NEET answer key have a solution of all the questions asked in the medical entrance test. Moreover, Aspirants can expect a detailed key of solutions to be released by the coaching institutes which can be used to tally marks. After the availability of NEET answer key 2020 for code MM, NN, OO, PP it will be updated on this page, so have a regular track over this page. The NEET 2020 answer key code MM, NN, OO, PP allows the medical aspirants to evaluate the aggregate marks they would obtain.
Re-opens: NEET 2020 application form correction window re-opened till May 31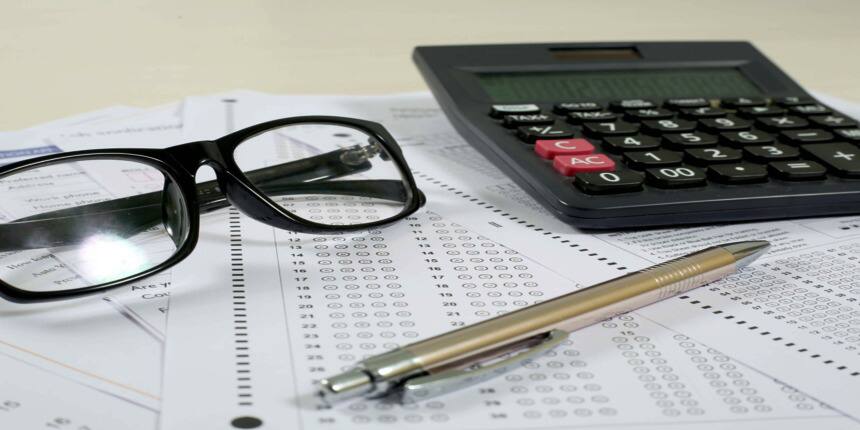 To get a fair idea of the marks to be obtained, aspirants can make use of the answer key code MM, NN, OO, PP of NEET 2020 and also determine their chances of qualifying the NEET UG examination. Aspirants who have successfully filled the NEET application form 2020 can download the NEET 2020 admit card from the official website. Aspirants seeking more information can download the NEET answer key 2020 of code MM, NN, OO, PP from this page and can know other important details such as cut off percentile, how to calculate marks and rank predictor from this article below.
Important dates of NEET answer key 2020
Aspirants can go through the important dates of NEET answer key to have a track over it and avoid missing any of the crucial events.
NEET answer key 2020 schedule
| | |
| --- | --- |
| Events | Dates |
| Release of admit card | To be notified |
| NEET 2020 | July 26, 2020 |
| Answer key by coaching institutes | To be notified |
| Display of OMR sheets of aspirants | To be notified |
| Release of provisional answer key | To be notified |
| Declaration of result | To be notified |
* denotes tentative dates
NEET answer key 2020
The answer key of NEET 2020 will be released after the conclusion of the exam. Till then aspirants can go through the previous year NEET answer key of paper code MM, NN, OO, PP to have an idea about it.
NEET answer key code MM,NN,OO,PP - 2018
Code

Question Paper

Allen Kota

Career Point

MM

-

NN

-

OO

-

-

PP

Physics, Chemistry, Biology, or Code P/Q/R/S
To download the NEET 2019 Answer Key for other codes – Click here
NEET 2020 Cutoff
The qualifying cutoff of NEET 2020 which is the minimum percentile an aspirant has secured in their respective category to qualify the NEET, is decided and specified by NTA. Candidates must note that after qualifying the cutoff percentile only they can participate in counselling for granting of NEET 2020 admission. Aspiring candidates can go through the category wise qualifying cutoff of NEET from the table below.
Category-wise NEET 2020 qualifying cutoff
| | | | |
| --- | --- | --- | --- |
| Category | NEET cutoff percentile | NEET cutoff scores (2019) | NEET cutoff scores (2018) |
| Unreserved (UR) | 50th | 701-134 | 691-119 |
| SC/ST/OBC | 40th | 133-107 | 118-96 |
| Unreserved PH (UR-PH) | 45th | 133-120 | 118-107 |
| SC/ST/OBC-PH | 40th | 119-107 | 106-96 |
How to calculate the score of NEET 2020 before the result?
Right after the conclusion of the exam, aspirants will be able to access the NEET answer key in respective of their code of the question. Candidates who have an urge to know their probable score that they might achieve in the NEET 2020 examination, can use the formula which is in accordance with the marking scheme applied in the examination scoring.
NEET Scores 2020 = Number of correct answer X 4 - Number of incorrect answer X 1
Note: Aspirants are advised to go through below mentioned marking scheme as per the exam pattern of NEET 2020 to have a better idea, under which:
+4 marks for every answer

-1 mark for each wrong attempt

0 mark for the unanswered question
Rank Predictor for NEET 2020
With the help of NEET 2020 rank predictor aspirants can predict their rank, candidates can check their rank after the conclusion of the exam with the help of rak predictor. The rank predictor for NEET 2020 allows the candidate to be familiar with the scoring pattern of the registered users along with the approximate rank of their own. The candidates can also know the cut off trends that have been evaluated using the previous year data. NEET Rank Predictor 2020 guides candidates to check their chances of qualifying for 15% All India Quota. Candidates are required to put in their probable score out of the total of 720 in order to predict their rank. To get an estimate of the score, candidates can use the NEET 2020 answer key code MM, NN, OO, PP.
Questions related to NEET
Showing 84424 out of 84424 Questions