NEET 2022: 5 Proven Tips to Score High in Exam, expert Tips by Saurabh Kumar, Vidyamandir Classes
NEET Preparation Tips 2022 - The dates for NEET 2022 exam have been announced by the National Testing Agency. As per the latest official notification, the NEET exams will be held on July 17. Being one of the toughest entrance exams, NEET this year is expected to be highly competitive with the confirmation on the removal of the upper age limit. With only a few months in hand, aspirants have to do strategic planning to crack NEET 2022 exam.
Stay up-to date with NEET News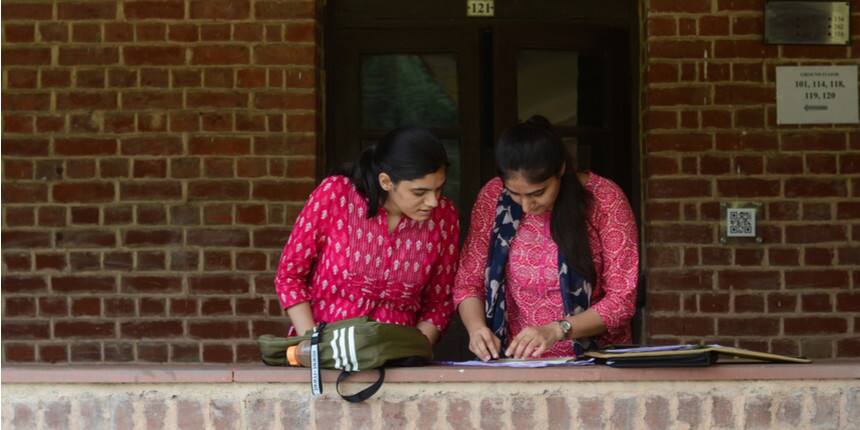 Now that the NEET exam will be conducted in July, it's a big relief for the students who were appearing for their board exams as now they can concentrate and focus on their upcoming exams and also study for NEET simultaneously. Though the students now have a good amount of time for their preparations, it is advised to judiciously use this extra time and increase their NEET 2022 preparation tactics for this year's harder competition.
Pertaining to such a competitive level, every aspirant must prepare for NEET with a well-thought-out strategy to execute perfectly and effectively manner. To give proven tips to score high in the NEET exam in the first attempt, Saurabh Kumar, Chief Academic Officer (CAO), Vidyamandir Classes (VMC) has given valuable expert advice for students which can be checked in the article below.
NEET 2022 Subject Wise Important Topics
The NEET UG Exam covers three disciplines: physics, chemistry, and biology (Botany & Zoology). As per the latest update in NEET 2022 exam pattern, aspirants have to solve 180 questions out of 200 questions in 200 minutes with no change in total marks (720). The syllabus covers the entire NCERT curriculum for Classes XI and XII and includes Physics, Chemistry, Zoology, and Biology.
Physics - The aspirants have to answer 45 questions from Physics. Thermodynamics, Waves & Sound, Capacitors & Electrostatics, Magnetics, Electromagnetic Induction, Kinematics, Gravitation, Fluids, Heat, Optics & Modern Physics are some of the high weightage topics which students should focus on
Chemistry - The following topics are essential - Mole Concept in Physical Chemistry and Organic Chemistry, Chemical & Ionic Equilibrium, Electrochemistry, Coordination Chemistry & Chemical Bonding in Inorganic Chemistry. Apart from these, Chemical thermodynamics, chemical kinetics, biomolecules, and polymers can also be of high weightage. Also, a periodic table should not be ignored by the students.
Biology - When compared to the rest half part, the biology portion carries the most weight. This portion contains 100 questions, 90 of which must be answered (both from the Botany and Zoology sections). F Biology section carries the maximum weightage compared to the rest of the section. Few topics are like Morphology of flowering plants, Sexual Reproduction in Flowering Plants, Biotechnology and its Applications, Cell Cycle and Cell Division, Biodiversity and Conservation, Human Reproduction, Photosynthesis in Higher Plants can be of high weightage.
Also Read: Do or Die Chapters for NEET 2022
As a result, to assist students in preparing for the exam in the most effective manner, the following are a few of the most crucial aspects that applicants should concentrate on.
1. NCERT is the core & should not be neglected
As per the NEET 2022 best books, NCERT includes all of the important disciplines and concepts, along with detailed explanations and examples. NCERT books are the greatest place to start because they will provide aspirants with a basic understanding of ideas.
They serve as the foundation for NEET, which will benefit both students who have taken boards and those who have not. A student who properly studies the NCERT books would be able to answer the majority of NEET exam questions with ease.
2. Create your own timetable and notes while preparing
A well-prepared timetable can easily help the students divide and give individual attention to each topic covering the entire NEET 2022 syllabus. One of the most significant NEET preparation tips 2022 is to make notes so that you can better grasp and memorize the material. It also helps you remember things better. While making notes, underline the things that one believes are most significant so you can read them quickly.
3. Clarity of concepts
If the fundamentals are clear, it is easier to come up with the right solutions when working through difficult issues in physics and chemistry. One should consult their professors, mentors, and classmates if you have any questions. Aspirants are free to enquire as often as they like. Asking questions is a great habit to develop because it always clears up any ambiguity.
4. Solving Mock Exams & previous year's question papers
Solving past year's NEET question papers and mock exams will not only assist students in analysing trends but will also provide insight and suggestions into what may appear in the NEET 2022 exam. It will also aid in the development of time management skills. Candidates can use the below-mentioned points and solve past year's question papers.
5. Prioritize time management
One won't have enough time to tackle the easier questions if they spend too much time on the questions that make you uncomfortable. As a result, when practicing for NEET 2022 mock exams keep your problem-solving skills in mind. Not only does the appropriate method matter when determining test outcomes, but so does time management. As a result, practice to the point where you can swiftly adapt to the role's level and act.
The right plan and time management for NEET 2022 are critical in establishing an aspirant's rank. Aspirants should spend their time wisely revising, maintaining accuracy and quality while answering a single problem, and identifying and correcting weak areas.
Questions related to NEET
Showing 116770 out of 116770 Questions