AYUSH cutoff 2022 - NEET Ayush Cutoff for BHMS, BAMS, BUMS, BNYS
AYUSH cutoff 2022: The AYUSH Admission Central Counselling Committee (AACCC) is the responsible authority which conducts the AYUSH NEET 2022 admission. Candidates willing to get admission to AYUSH courses must check the official website: aaccc.gov.in for the latest updates.
Stay up-to date with NEET News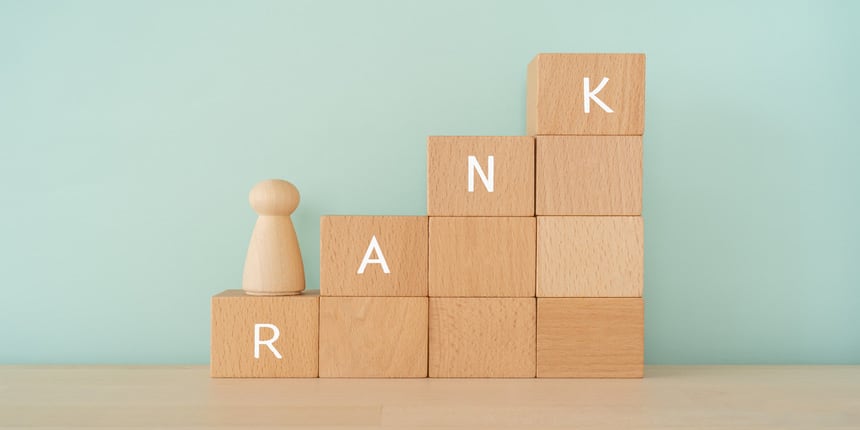 AYUSH courses are the undergraduate and postgraduate courses offered by the government and private institutes of India. AYUSH consists of Bachelor of Ayurvedic Medicine and Surgery (BAMS), Bachelor in Unani Medicine and Surgery (BUMS), Bachelor of Homeopathic Medicine and Surgery (BHMS), Bachelor of Siddha Medicine and Surgery (BSMS), and Bachelor of Naturopathy and Yogic Sciences (BNYS) courses.
Candidates seeking admission to AYUSH courses through NEET will have to register online first. After the successful registration process, the authority will prepare AYUSH NEET merit list. Only those candidates will be included in the merit list who will secure the minimum AYUSH cutoff 2022 as set by AACCC. Based on the merit list, aspirants will be called for the AYUSH NEET counselling 2022. Admission to AYUSH courses will be granted to a total of 52,720 seats in 914 colleges through NEET result 2022. Candidates seeking more details on AYUSH NEET cutoff and other details can check the article below.
AYUSH NEET cutoff percentile 2022
| | |
| --- | --- |
| Category | AYUSH cutoff |
| General | 50th percentile |
| SC/ST/OBC | 40th percentile |
| General-PwD | 45th percentile |
| SC/ST/OBC-PwD | 40th percentile |
AYUSH cutoff 2022: Specialization-wise
The authority will release the cutoff marks for AYUSH courses for every specialisation after the declaration of NEET results. Meanwhile candidates can check the previous year's cutoff of AYUSH courses for General (unreserved) category from the tables below.
| | | |
| --- | --- | --- |
| College name | Opening rank (General) | Closing rank (General) |
| | 31107 | 44785 |
| Dr Sarvepalli Radhakrishnan Rajasthan Ayurved University, Jodhpur | 39098 | 60551 |
| Hakim Syed Ziaul Hasan Government Autonomous Unani Medical College and Hospital, Bhopal | 50606 | 63004 |
| | 50657 | 69275 |
| | 41886 | 69293 |
| | 53118 | 74105 |
| | 75317 | 96331 |
| | 68773 | 102398 |
| State Unani Medical College, Prayagraj | 780732 | 780732 |
| Hakim Syed Ziaul Hasan Government Autonomous Unani Medical College and Hospital, Bhopal | 793308 | 793308 |
| State Takmeel-ut-Tib College and Hospital, Lucknow | 53803 | 54091 |
| State Unani Medical College, Prayagraj | 58091 | 73561 |
| Government Tibbi College, Patna | 53118 | 76187 |
| Dr Sarvepalli Radhakrishnan Rajasthan Ayurved University, Jodhpur | 58210 | 91850 |
| Hakim Syed Ziaul Hasan Government Autonomous Unani Medical College and Hospital, Bhopal | 74471 | 103357 |
| Government Unani Medical College, Chennai | 63756 | 109109 |
| Government Nizamia Tibbi College, Hyderabad | 63256 | 111093 |
| Government Unani Medical College, Bengaluru | 111869 | 122044 |
| | 239918 | 409216 |
| State Unani Medical College, Prayagraj | 51580 | 66869 |
| Government Nizamia Tibbi College, Hyderabad | 74815 | 79149 |
| Government Tibbi College, Patna | 48907 | 97739 |
| Hakim Syed Ziaul Hasan Government Autonomous Unani Medical College and Hospital, Bhopal | 108433 | 110666 |
| Government Unani Medical College, Bengaluru | 74631 | 119164 |
| Dr Sarvepalli Radhakrishnan Rajasthan Ayurved University, Jodhpur | 75602 | 122044 |
| Government Unani Medical College, Chennai | 127612 | 133064 |
| Jamia Hamdard, New Delhi | 179689 | 182022 |
| State Unani Medical College, Prayagraj | 83690 | 83690 |
| Hakim Syed Ziaul Hasan Government Autonomous Unani Medical College and Hospital, Bhopal | 162521 | 162521 |
| Government Unani Medical College, Bengaluru | 165178 | 165178 |
| Dr Sarvepalli Radhakrishnan Rajasthan Ayurved University, Jodhpur | 151141 | 184635 |
| Government Nizamia Tibbi College, Hyderabad | 181124 | 193846 |
| Government Unani Medical College, Chennai | 191370 | 208499 |
| State Takmeel-ut-Tib College and Hospital, Lucknow | 134324 | 134324 |
| Government Tibbi College, Patna | 252939 | 260846 |
| Government Unani Medical College, Bengaluru | 261269 | 261269 |
| Government Nizamia Tibbi College, Hyderabad | 198335 | 316596 |
| Hakim Syed Ziaul Hasan Government Autonomous Unani Medical College and Hospital, Bhopal | 354101 | 464836 |
| Dr Sarvepalli Radhakrishnan Rajasthan Ayurved University, Jodhpur | 261111 | 540412 |
| Government Unani Medical College, Chennai | 287894 | 725729 |
| | | |
| --- | --- | --- |
| College name | Opening rank (General) | Closing rank (General) |
| | 21530 | 24816 |
| | 24988 | 25438 |
| State Ayurvedic college and Hospital, Lucknow | 21536 | 25739 |
| Ayurvedic College and Hospital, Sampurnanand Sanskrit Vishwa Vidyalaya, Varanasi | 26485 | 27165 |
| Podar Ayurved Medical College, Mumbai | 27746 | 27767 |
| Dr Sarvepalli Radhakrishnan Rajasthan Ayurved University, Jodhpur | 25240 | 29190 |
| Government Ayurvedic College Hospital, Patna | 27727 | 30059 |
| SRM Government Ayurvedic College and Hospital, Bareilly | 23935 | 30985 |
| Rajiv Gandhi Government Post Graduate Ayurvedic College, Kangra | 27794 | 31281 |
| Tilak Ayurved Mahavidyalaya, Pune | 31412 | 31412 |
| Government Akhandanand Ayurved College, Ahmedabad | 29377 | 32398 |
| JB Roy State Ayurvedic Medical College and Hospital, Kolkata | 28977 | 32587 |
| Government Ayurved College, Vadodara | 32828 | 33370 |
| Rishikul Government PG Ayurvedic College and Hospital, Haridwar | 25632 | 33666 |
| Sheth JP Ayurveda College, Bhavnagar | 33605 | 34432 |
| Bundelkhand Government Ayurvedic College and Hospital, Jhansi | 31717 | 34499 |
| Government Ayurvedic College and Hospital, Patiala | 32918 | 35076 |
| Lalit Hari State Post Graduate Ayurvedic College and Hospital, Pilibhit | 32876 | 35233 |
| Sri Lal Bahadur Shastri Smarak Government Ayurvedic College and Hospital, Handia | 30872 | 35246 |
| Government Ayurvedic Medical College, Bengaluru | 35643 | 35853 |
| Government Ayurved College, Junagadh | 33241 | 36167 |
| Uttarakhand Ayurved University, Dehradun | 33120 | 36556 |
| Haridwar Ayurveda Medical College and Research Centre, Haridwar | 35061 | 36939 |
| MSM Institute of Ayurveda, Sonipat | 30684 | 37156 |
| Government Autonomous Ayurveda College and Hospital, Gwalior | 37371 | 37371 |
| Government Ayurved College and Hospital, Banda | 35264 | 37670 |
| Swami Kalyandev Government Ayurved College, Muzaffarnagar | 32221 | 38045 |
| Pt Khushilal Sharma Government Autonomous Ayurveda College and Institute, Bhopal | 29041 | 38486 |
| Gopabandhu Ayurveda Mahavidyalaya, Puri | 34889 | 38961 |
| Government Autonomus Dhanwantri Ayurveda College and Hospital, Ujjain | 37821 | 39850 |
| Shri Narayan Prasad Awasthi Government Ayurved College, Raipur | 36255 | 40079 |
| Government Autonomous Ayurved College and Hospital, Jabalpur | 31958 | 40632 |
| Government Ayurvedic College and Hospital, Guwahati | 33804 | 41200 |
| Government Ashtang Ayurved College, Indore | 38322 | 41363 |
| Dr BRKR Government Ayurved Medical College, Hyderabad | 36010 | 42464 |
| Government Ayurved College and Hospital, Nagpur | 34249 | 42603 |
| Ashtang Ayurved Mahavidyalaya, Pune | 41909 | 44089 |
| Pt Shivnath Shastri Government Autonomous Ayurved College and Hospital, Burhanpur | 39614 | 44286 |
| Government Ayurved College, Nanded | 42293 | 44567 |
| Government Ayurveda College and Hospital, Jalgaon | 36956 | 44668 |
| Anantha Lakshmi Government Ayurvedic Medical College, Warangal | 39235 | 44881 |
| Government Ayurved College and Hospital, Bilaspur | 35792 | 45918 |
| Government Autonomous Ayurveda College and Hospital, Rewa | 44113 | 46198 |
| Government Ayurveda Medical College and Hospital, Mysore | 35065 | 46626 |
| Rajiv Gandhi Ayurveda Medical College, Mahe | 31485 | 47168 |
| Government Ayurveda College and Hospital, Osmanabad | 46486 | 47621 |
| Government Ayurved College, Balangir | 39650 | 47812 |
| Government Ayurveda College, Thiruvananthapuram | 42744 | 48451 |
| Ayurved Mahavidyalaya and Seth R V Ayurved Hospital, Mumbai | 44846 | 49482 |
| Ayurved Mahavidyalaya, Nashik | 49035 | 50038 |
| Dr Nori Rama Sastry Government Ayurvedic College, Vijayawada | 39329 | 50425 |
| Shri Ayurved Mahavidyalaya, Nagpur | 45670 | 50563 |
| Kaviraj Ananta Tripathy Sharma Ayurved College and Hospital, Ganjam | 41116 | 50584 |
| Taranath Government Ayurvedic Medical College, Bellary | 51187 | 51824 |
| Government Ayurveda College, Kannur | 49618 | 52030 |
| Government Ayurveda Medical College and Teaching Hospital, Shivamogga | 49443 | 52169 |
| Late Vaidya Panchanan Gangadhar Shastri Gune Ayurved College, Ahmednagar | 51286 | 53802 |
| Government Ayurveda Medical College and Hospital, Nagercoil | 50750 | 53805 |
| Hubli Ayurved Seva Samiti's Ayurveda Mahavidyalaya and Hospital, Hubli | 53023 | 54794 |
| Vaidyaratnam Ayurveda College, Thaikkattussery | 53285 | 55339 |
| Vaidyaratnam P S Varier Ayurveda College, Kottakkal | 55830 | 55830 |
| Radhakisan Toshniwal Ayurved Mahavidyalaya, Akola | 55068 | 55886 |
| S C Mutha Aryangla Vaidyak Mahavidyalaya, Satara | 52431 | 56606 |
| KVTR Ayurved College, Boradi | 52946 | 56729 |
| Dayabhai Maoji Majithiya Ayurved Mahavidyalaya, Yavatmal | 56135 | 57062 |
| Vasantdada Patil Ayurvedic Medical College and Institute of Yoga, Sangli | 51022 | 57396 |
| Shri Gurudeo Ayurved College, Amravati | 54215 | 57559 |
| Vidarbha Ayurved Mahavidyalaya, Amravati | 56999 | 57904 |
| Tilak Ayurved Mahavidyalaya, Pune | 447848 | 447848 |
| Dr BRKR Government Ayurved Medical College, Hyderabad | 563645 | 563645 |
| Government Autonomous Ayurved College and Hospital, Jabalpur | 703006 | 703006 |
| Lalit Hari State Post Graduate Ayurvedic College and Hospital, Pilibhit | 830323 | 830323 |
| | | |
| --- | --- | --- |
| College name | Opening rank (General) | Closing rank (General ) |
| Nehru Homoeopathic Medical College and Hospital, New Delhi | 32932 | 38255 |
| Dr BR Sur Homeopathic Medical College, Hospital and Research Centre, New Delhi | 38533 | 51834 |
| National Homoeopathic Medical College and Hospital, Lucknow | 40084 | 54004 |
| National Institute of Homoeopathy, Kolkata | 40218 | 63513 |
| Sree Vidhyadhiraja Homoeopathic Medical College, Thiruvananthapuram | 61144 | 64140 |
| The Calcutta Homoeopathic Medical College and Hospital, Kolkata | 56858 | 65287 |
| DN De Homoeopathic Medical College and Hospital, Kolkata | 65884 | 66498 |
| Mahesh Bhattacharya Homoeopathic Medical College and Hospital, Howrah | 67277 | 67277 |
| RBTS Government Homoeopathic Medical College, Muzaffarpur | 45074 | 68352 |
| State Lal Bahadur Shastri Homeopathic Medical College, Prayagraj | 62544 | 69934 |
| Pt Jawaharlal Nehru State Homoeopathic Medical College and Hospital, Kanpur | 56956 | 70180 |
| Midnapore Homoeopathic Medical College and Hospital, Midnapore | 68270 | 71756 |
| Government Homoeopathic Medical College and Hospital, Siddhpur | 61431 | 72419 |
| State Homeopathic Medical College and Hospital, Aligarh | 50696 | 72892 |
| State Dr Brij kishore Homoeopathic Medical College and Hospital, Faizabad | 61190 | 73639 |
| Nehru Homoeopathic Medical College and Hospital, New Delhi | 34078 | 74344 |
| Dr Abhin Chandra Homoeopathic Medical College and Hospital, Bhubaneswar | 80249 | 82377 |
| Government Homeopathic Medical College and Hospital, Ghazipur | 78371 | 83760 |
| Government Homeopathic Medical College and Hospital, Bangalore | 54486 | 84100 |
| Assam Homoeopathic Medical College and Hospital, Nagaon | 84023 | 85614 |
| Dr Sarvepalli Radhakrishnan Rajasthan Ayurved University, Jodhpur | 48150 | 86538 |
| State KGK Homeopathic Medical College and Hospital, Moradabad | 79489 | 87128 |
| Government Homoeopathic Medical College, Thiruvananthapuram | 66213 | 87478 |
| Swahid Jadav Nath Government Homoeopathic Medical College, Guwahati | 85691 | 87490 |
| North Eastern Institute of Ayurveda and Homeopathy, Shillong | 68030 | 88166 |
| Government Homoeopathic Medical College, Bhopal | 49193 | 88382 |
| Shaheed Raja Hari Prasad Mal Government Homeopathic Medical College and Hospital, Gorakhpur | 84209 | 89118 |
| Anand Homoeopathic Medical College and Research Institute, Anand | 60225 | 91594 |
| Government Homeopathic Medical College and Hospital, Godda | 81874 | 92255 |
| State Shri Durgaji Homoeopathic Medical College and Hospital, Azamgarh | 61639 | 94559 |
| Government Homoeopathic Medical College, Calicut | 70449 | 95277 |
| JSPS Government Homeopathic Medical College, Hyderabad | 63365 | 96491 |
| Dr Gururaju Government Homoeopathic Medical College and Hospital, Gudivada | 85002 | 97666 |
| Utkalmani Homoeopathic Medical College and Hospital, Rourkela | 97756 | 97756 |
| Dr Padiar Homoeopathic Medical College, Ernakulam | 62179 | 98126 |
| Biju Pattnaik Homoeopathic Medical College, Berhampur | 92780 | 98184 |
| Government Homoeopathy Medical College, Kadapa | 92264 | 101063 |
| Dr JK Saikia Homoeopathic Medical College and Hospital, Jorhat | 93372 | 101957 |
| ANSS Homoeo Medical College, Kottayam | 71982 | 102034 |
| Government Homoeopathic Medical College, Madurai | 73054 | 103522 |
| Dr Allu Ramalingaiah Government Homeopathic Medical College, Rajahmundry | 60195 | 104617 |
| Gujarat Homoeopathic Medical College and Hospital, Baroda | 85609 | 106942 |
| Dr VH Dave Homeopathic Medical College, Anand | 105183 | 107553 |
| Yenepoya Homeopathic Medical College and Hospital, Mangaluru | 133708 | 675650 |
| Bharati Vidyapeeth Homoeopathic Medical College, Pune | 288699 | 691411 |
| Yenepoya Homeopathic Medical College and Hospital, Mangaluru | 642313 | 842113 |
| Vinayaka Mission's Homoeopathic Medical College and Hospital, Salem | 324861 | 877263 |
| Janardan Rai Nagar Rajasthan Vidyapeeth, Udaipur | 129590 | 882405 |
| KLE Homoeopathic Medical College and Hospital, Belagavi | 327377 | 897164 |
| Padmashree Dr DY Patil Homoeopathic Medical College and Research Centre, Pune | 129881 | 915545 |
| Dr BR Sur Homeopathic Medical College, Hospital and Research Centre, New Delhi | 63306 | 63306 |
| National Institute of Homoeopathy, Kolkata | 66470 | 68799 |
| The Calcutta Homoeopathic Medical College and Hospital, Kolkata | 77147 | 77147 |
| Dr Sarvepalli Radhakrishnan Rajasthan Ayurved University, Jodhpur | 81426 | 81426 |
| Pt Jawaharlal Nehru State Homoeopathic Medical College and Hospital, Kanpur | 82422 | 82422 |
| Midnapore Homoeopathic Medical College and Hospital, Midnapore | 87028 | 87028 |
| State Lal Bahadur Shastri Homeopathic Medical College, Prayagraj | 101132 | 101132 |
| Government Homoeopathic Medical College, Thiruvananthapuram | 87061 | 114101 |
| Government Homoeopathic Medical College, Bhopal | 108874 | 114999 |
| RBTS Government Homoeopathic Medical College, Muzaffarpur | 117231 | 117231 |
| State Dr Brij kishore Homoeopathic Medical College and Hospital, Faizabad | 121925 | 121925 |
| Government Homeopathic Medical College and Hospital, Bangalore | 96713 | 122162 |
| State Homeopathic Medical College and Hospital, Aligarh | 109968 | 129731 |
| Swahid Jadav Nath Government Homoeopathic Medical College, Guwahati | 128068 | 133786 |
| North Eastern Institute of Ayurveda and Homeopathy, Shillong | 120904 | 137727 |
| Government Homeopathic Medical College and Hospital, Godda | 137811 | 137811 |
| Dr Gururaju Government Homoeopathic Medical College and Hospital, Gudivada | 133428 | 138262 |
| Shaheed Raja Hari Prasad Mal Government Homeopathic Medical College and Hospital, Gorakhpur | 119708 | 140099 |
| Assam Homoeopathic Medical College and Hospital, Nagaon | 124925 | 141072 |
| Dr JK Saikia Homoeopathic Medical College and Hospital, Jorhat | 143153 | 143153 |
| State KGK Homeopathic Medical College and Hospital, Moradabad | 69625 | 144659 |
| Dr VH Dave Homeopathic Medical College, Anand | 95853 | 146288 |
| JSPS Government Homeopathic Medical College, Hyderabad | 126199 | 149156 |
| Biju Pattnaik Homoeopathic Medical College, Berhampur | 152139 | 152139 |
| Government Homeopathic Medical College and Hospital, Ghazipur | 148597 | 154643 |
| Gujarat Homoeopathic Medical College and Hospital, Baroda | 125149 | 156646 |
| State Shri Durgaji Homoeopathic Medical College and Hospital, Azamgarh | 156197 | 157394 |
| Dr Padiar Homoeopathic Medical College, Ernakulam | 137290 | 160401 |
| Utkalmani Homoeopathic Medical College and Hospital, Rourkela | 168504 | 168504 |
| Anand Homoeopathic Medical College and Research Institute, Anand | 134827 | 169028 |
| Dr Allu Ramalingaiah Government Homeopathic Medical College, Rajahmundry | 144102 | 173933 |
| Sree Vidhyadhiraja Homoeopathic Medical College, Thiruvananthapuram | 145831 | 174554 |
| ANSS Homoeo Medical College, Kottayam | 171318 | 175190 |
| National Institute of Homoeopathy, Kolkata | 111710 | 111710 |
| Pt Jawaharlal Nehru State Homoeopathic Medical College and Hospital, Kanpur | 121346 | 121346 |
| State Lal Bahadur Shastri Homeopathic Medical College, Prayagraj | 148424 | 148424 |
| Assam Homoeopathic Medical College and Hospital, Nagaon | 171527 | 171527 |
| Dr BR Sur Homeopathic Medical College, Hospital and Research Centre, New Delhi | 178757 | 178757 |
| State KGK Homeopathic Medical College and Hospital, Moradabad | 204874 | 204874 |
| State Homeopathic Medical College and Hospital, Aligarh | 223337 | 223337 |
| Dr Sarvepalli Radhakrishnan Rajasthan Ayurved University, Jodhpur | 223941 | 223941 |
| Government Homeopathic Medical College and Hospital, Godda | 240312 | 240312 |
| State Dr Brij kishore Homoeopathic Medical College and Hospital, Faizabad | 247289 | 247289 |
| JSPS Government Homeopathic Medical College, Hyderabad | 255196 | 255196 |
| Shaheed Raja Hari Prasad Mal Government Homeopathic Medical College and Hospital, Gorakhpur | 173646 | 258932 |
| Government Homeopathic Medical College and Hospital, Ghazipur | 291881 | 300712 |
| Dr Allu Ramalingaiah Government Homeopathic Medical College, Rajahmundry | 281106 | 316403 |
| Dr Gururaju Government Homoeopathic Medical College and Hospital, Gudivada | 323636 | 323636 |
| Government Homoeopathic Medical College, Thiruvananthapuram | 285345 | 324999 |
| State Shri Durgaji Homoeopathic Medical College and Hospital, Azamgarh | 262116 | 330487 |
| Government Homeopathic Medical College and Hospital, Bangalore | 330535 | 330535 |
| Sree Vidhyadhiraja Homoeopathic Medical College, Thiruvananthapuram | 337512 | 337512 |
| Gujarat Homoeopathic Medical College and Hospital, Baroda | 338004 | 338004 |
| Government Homoeopathic Medical College, Bhopal | 225721 | 342363 |
| North Eastern Institute of Ayurveda and Homeopathy, Shillong | 147706 | 367003 |
| Anand Homoeopathic Medical College and Research Institute, Anand | 156132 | 428557 |
| Dr JK Saikia Homoeopathic Medical College and Hospital, Jorhat | 439215 | 439215 |
| ANSS Homoeo Medical College, Kottayam | 462936 | 479867 |
| Swahid Jadav Nath Government Homoeopathic Medical College, Guwahati | 520799 | 528223 |
| Biju Pattnaik Homoeopathic Medical College, Berhampur | 582831 | 582831 |
| Dr Padiar Homoeopathic Medical College, Ernakulam | 191094 | 642240 |
| Utkalmani Homoeopathic Medical College and Hospital, Rourkela | 587820 | 736692 |
Questions related to NEET
Showing 116475 out of 116475 Questions