BHMS Cutoff 2022 - NEET Cutoff for BHMS 2022
BHMS Cutoff 2022: Candidates who want to pursue the Bachelor of Homeopathic Medicine and Surgery (BHMS) through the National Eligibility cum Entrance Test, NEET UG, must secure the minimum required cutoff scores and percentile.
Stay up-to date with NEET News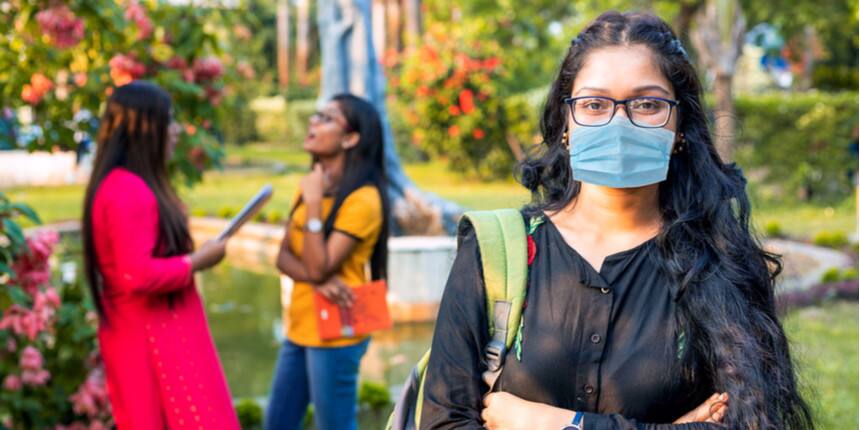 BHMS is a suitable course for students who are interested in making a career as a Homeopathic Doctor, Public Health Specialist, Pharmacist, Teacher, Drug Inspector and Health Inspector. This 5.5 year degree course is regulated by the Central Council of Homeopathy (CCH) and includes a year of internship.
In order to get a seat in top medical colleges in India, candidates first have to crack NEET UG by securing a cutoff. For an unreserved category, the NEET cutoff percentile is 50. Aspirants who are interested in pursuing this course can check more details on the BHMS NEET 2022 cutoff from the article below.
Also read: BAMS cutoff 2022
NEET cutoff percentile for BHMS
| | | |
| --- | --- | --- |
| Category | BAMS cutoff 2022 | BAMS cut-off marks |
| General | 50th percentile | Soon |
| SC/ST/OBC | 40th percentile | Soon |
| General-PwD | 45th percentile | Soon |
| SC/ST/OBC-PwD | 40th percentile | Soon |
Also Read: MBBS (Bachelor of Medicine and Bachelor of Doctor)
NEET BHMS cutoff 2022 for All India Quota

The cutoff for BHMS 2022 cutoff for AIQ is provided below for the General (Unreserved) category.
BHMS NEET cutoff 2022
| | | |
| --- | --- | --- |
| College Name | Opening Rank | Closing Rank |
| Nehru Homoeopathic Medical College and Hospital, New Delhi | 32932 | 38255 |
| Dr BR Sur Homeopathic Medical College, Hospital and Research Centre, New Delhi | 38533 | 51834 |
| National Homoeopathic Medical College and Hospital, Lucknow | 40084 | 54004 |
| National Institute of Homoeopathy, Kolkata | 40218 | 63513 |
| Sree Vidhyadhiraja Homoeopathic Medical College, Thiruvananthapuram | 61144 | 64140 |
| The Calcutta Homoeopathic Medical College and Hospital, Kolkata | 56858 | 65287 |
| DN De Homoeopathic Medical College and Hospital, Kolkata | 65884 | 66498 |
| Mahesh Bhattacharya Homoeopathic Medical College and Hospital, Howrah | 67277 | 67277 |
| RBTS Government Homoeopathic Medical College, Muzaffarpur | 45074 | 68352 |
| State Lal Bahadur Shastri Homeopathic Medical College, Prayagraj | 62544 | 69934 |
| Pt Jawaharlal Nehru State Homoeopathic Medical College and Hospital, Kanpur | 56956 | 70180 |
| Midnapore Homoeopathic Medical College and Hospital, Midnapore | 68270 | 71756 |
| Government Homoeopathic Medical College and Hospital, Siddhpur | 61431 | 72419 |
| State Homeopathic Medical College and Hospital, Aligarh | 50696 | 72892 |
| State Dr Brij kishore Homoeopathic Medical College and Hospital, Faizabad | 61190 | 73639 |
| Nehru Homoeopathic Medical College and Hospital, New Delhi | 34078 | 74344 |
| Dr Abhin Chandra Homoeopathic Medical College and Hospital, Bhubaneswar | 80249 | 82377 |
| Government Homeopathic Medical College and Hospital, Ghazipur | 78371 | 83760 |
| Government Homeopathic Medical College and Hospital, Bangalore | 54486 | 84100 |
| Assam Homoeopathic Medical College and Hospital, Nagaon | 84023 | 85614 |
| Dr Sarvepalli Radhakrishnan Rajasthan Ayurved University, Jodhpur | 48150 | 86538 |
| State KGK Homeopathic Medical College and Hospital, Moradabad | 79489 | 87128 |
| Government Homoeopathic Medical College, Thiruvananthapuram | 66213 | 87478 |
| Swahid Jadav Nath Government Homoeopathic Medical College, Guwahati | 85691 | 87490 |
| North Eastern Institute of Ayurveda and Homeopathy, Shillong | 68030 | 88166 |
| Government Homoeopathic Medical College, Bhopal | 49193 | 88382 |
| Shaheed Raja Hari Prasad Mal Government Homeopathic Medical College and Hospital, Gorakhpur | 84209 | 89118 |
| Anand Homoeopathic Medical College and Research Institute, Anand | 60225 | 91594 |
| Government Homeopathic Medical College and Hospital, Godda | 81874 | 92255 |
| State Shri Durgaji Homoeopathic Medical College and Hospital, Azamgarh | 61639 | 94559 |
| Government Homoeopathic Medical College, Calicut | 70449 | 95277 |
| JSPS Government Homeopathic Medical College, Hyderabad | 63365 | 96491 |
| Dr Gururaju Government Homoeopathic Medical College and Hospital, Gudivada | 85002 | 97666 |
| Utkalmani Homoeopathic Medical College and Hospital, Rourkela | 97756 | 97756 |
| Dr Padiar Homoeopathic Medical College, Ernakulam | 62179 | 98126 |
| Biju Pattnaik Homoeopathic Medical College, Berhampur | 92780 | 98184 |
| Government Homoeopathy Medical College, Kadapa | 92264 | 101063 |
| Dr JK Saikia Homoeopathic Medical College and Hospital, Jorhat | 93372 | 101957 |
| ANSS Homoeo Medical College, Kottayam | 71982 | 102034 |
| Government Homoeopathic Medical College, Madurai | 73054 | 103522 |
| Dr Allu Ramalingaiah Government Homeopathic Medical College, Rajahmundry | 60195 | 104617 |
| Gujarat Homoeopathic Medical College and Hospital, Baroda | 85609 | 106942 |
| Dr VH Dave Homeopathic Medical College, Anand | 105183 | 107553 |
| Yenepoya Homeopathic Medical College and Hospital, Mangaluru | 133708 | 675650 |
| Bharati Vidyapeeth Homoeopathic Medical College, Pune | 288699 | 691411 |
| Yenepoya Homeopathic Medical College and Hospital, Mangaluru | 642313 | 842113 |
| Vinayaka Mission's Homoeopathic Medical College and Hospital, Salem | 324861 | 877263 |
| Janardan Rai Nagar Rajasthan Vidyapeeth, Udaipur | 129590 | 882405 |
| KLE Homeopathic Medical College and Hospital, Belagavi | 327377 | 897164 |
| Padmashree Dr DY Patil Homoeopathic Medical College and Research Centre, Pune | 129881 | 915545 |
Questions related to NEET
Showing 116967 out of 116967 Questions