How the deleted CBSE syllabus will impact NEET 2021
How the deleted CBSE syllabus will impact NEET 2021 - With the announcement of the 30% reduction in the CBSE syllabus for the academic session of 2020-21, the first question that comes to the minds of 10+2 students appearing for NEET and other such entrance exams is how much of an impact will it have on NEET 2021? Putting an end to all the speculations, the Education Minister, Ramesh Pokhriyal 'Nishank' has announced that the NEET syllabus 2021 will be prepared as per the deducted CBSE syllabus. In interaction with Kendriya Vidyalaya students and teachers, the education minister said that the National Eligibility cum Entrance Test - NEET-UG will be held on the basis of revised CBSE syllabus.
Stay up-to date with NEET News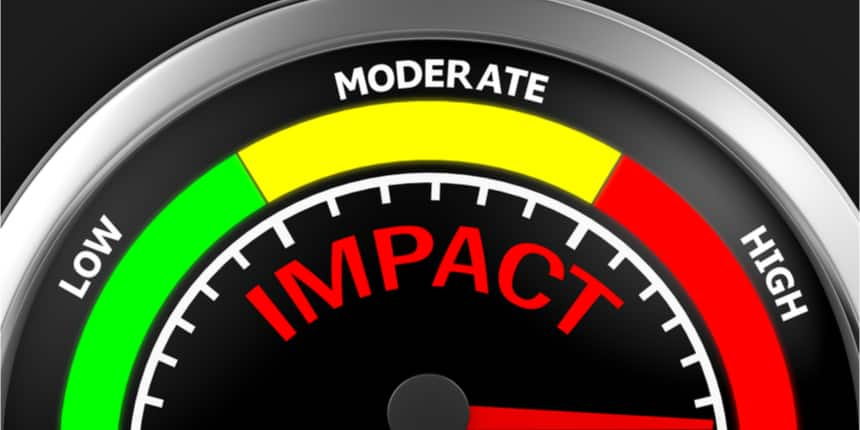 NEET syllabus is based on the CBSE syllabus of class 11 and 12. The deleted CBSE syllabus will impact NEET 2021 preparation as some portions of the syllabus may not be taught in the school and students will have to depend on other means to learn the same.
NEET questions will be from revised CBSE syllabus
'Will NEET 2021 syllabus be revised?' or 'How to prepare for NEET 2021 without syllabus?' and other such questions were asked through various social media platforms like Twitter, Facebook and others. Ramesh Pokhriyal 'Nishank' in his live seminar said, "The students will only have to study revised syllabus for their NEET, boards and other competitive entrance exams." The education minister answered the question for CBSE syllabus for used for NEET 2021 entrance exam, which was asked by a student of Kendriya Vidyalaya, Gurugram.
Deleted CBSE Syllabus that will impact NEET 2021
Students who are preparing for NEET 2021 can check the detailed analysis of which chapters have been removed in CBSE and which are still important as per NEET syllabus. Chapters from Biology, Physics and Chemistry have been removed from the academic purview of CBSE board exams for 2021. A look at the subject wise deleted CBSE syllabus impacting NEET 2021 is given below.
Quick Synopsis of deleted CBSE syllabus that will impact NEET 2021
| | | |
| --- | --- | --- |
| Subjects | Class 11 | Class 12 |
| Biology | 11 chapters | 5 chapters |
| Physics | some topics from 9 chapters | some portions from 10 chapters |
| Chemistry | Some topics and portions from 14 chapters | Topics from 16 chapters |
*Chapters removed from CBSE Chemistry syllabus include Environmental Chemistry, General Principles and Processes of Isolation of Elements, Polymers and Chemistry in everyday life.
NEET Previous Year Paper Analysis to check deleted CBSE syllabus
An analysis of the last 5 years papers (2015 to 2019) NEET question papers shows that 28 questions from Biology, 30 questions from Physics and 16 questions from Chemistry were asked from the deleted concepts. Check the table below to know more
NEET questions from deleted CBSE topics (2015 to 2019)
| | | | | | |
| --- | --- | --- | --- | --- | --- |
| | 2015 | 2016 | 2017 | 2018 | 2019 |
| Biology | 7 | 9 | 1 | 5 | 3 |
| Physics | 10 | 6 | 2 | 10 | 2 |
| Chemistry | 5 | 6 | 1 | 3 | 3 |
What is the impact of CBSE deleted syllabus on NEET Biology?
A detailed look at what has been deleted and how the impact for NEET 2021 will be
CBSE deleted topics for Biology with high weightage in NEET:
Human physiology, plant physiology, evolution. Question in these topics and chapters have carried high weightage in NEET in the past years.
Other deleted CBSE Biology chapters:
Transportation in plants, digestion, and absorption, locomotion and movement, ecosystems, environmental issues.
Biology chapters where some subtopics are removed:
In neural control and coordination, sub-topics like reflex action; sensory perception, sense organs and the elementary structure and function of eye and ear have been removed. However, questions on central nervous system can still be asked in NEET 2021.
CBSE Biology chapters where concepts will be taught in brief:
Diseases related to all the human physiological systems, a description of 01 family: Solanaceae or Liliaceae (to be dealt along with the relevant experiments of the Practical Syllabus), salient features of plant and animal kingdom. However, no clarification has been given as to what the brief teaching will comprise of and this may create confusion in students during NEET 2021 preparation as what the extent of study one needs to do to answer the questions that will be asked in the entrance exam.
What is the impact of CBSE deleted syllabus on NEET Physics?
All chapters are generally interlinked with one another. So if a concept is removed from a chapter, the student still may need to learn it to apply and deduce the answer from the same chapter as the topics are generally inter-related.
Deletion of some basic concepts may leave students with no knowledge of how to solve the problems that need their application. For example, for intuitive concept of force, an understanding of force in a detailed manner is very much essential else terms like Torque will be difficult to understand.
Another deleted concept is "Momentum and Newton's second law of motion". If Linear momentum is not understood well by students, they will definitely find it difficult to understand the application of Angular momentum and also while solving problems based on Newton's second law of motion. Many concepts from laws of motion chapter have been deleted. Concepts like Rotational equilibrium, conservation of angular momentum etc need prerequisite from the Laws of motion and this is where students will feel the impact of the deleted syllabus for NEET in Physics.
What is the impact of deleted CBSE syllabus on NEET Chemistry?
The deleted CBSE syllabus for Chemistry also raises similar questions. To study or not to is the big question and this is one of the impacting factors for NEET. For example-
two concepts have been deleted -" Activation energy, Arrhenius equation" from the chapter - Chemical Kinetics. These two concepts are important for chapters like Solutions, Equilibrium, Surface Chemistry as well. Now, in case a question is asked from the chapter - Solutions. While the question may ask about Raoult's law or Henry's law or van't-Hoff factor, it will start with a chemical reaction equation with the value of activation energy given there. In such a situation, a student may not know the formula for the activation energy and consequently, will lose marks for the whole question.
Overall impact of deleted CBSE syllabus on NEET 2021
On the face of it, the deletions mean a shorter syllabus and a less burden of studying for the board exams. On the other hand, this means the need for extra study for NEET 2021. A deeper and critical look shows the interdependency of concepts and the disadvantage students may face in learning one without the other. This will mean that they will anyway need to learn the entire syllabus for NEET through channels other than their schools where they will be taught the reduced syllabus only. Thus, the impact of deleted CBSE syllabus on NEET 2021 will be substantial without meaning to.
Questions related to NEET
Showing 110307 out of 110308 Questions