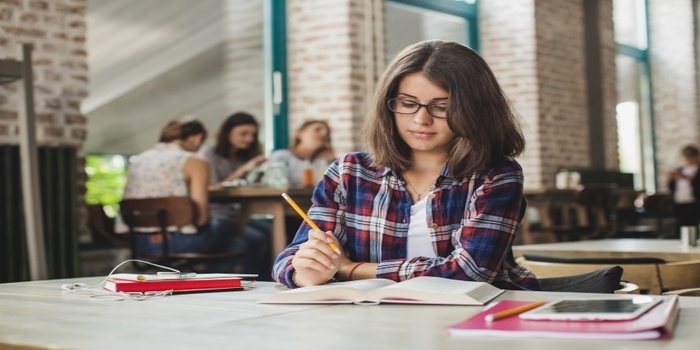 NEET 2018 Last Minute Preparation Tips – With only 2 days left for India's biggest medical entrance exam, it is time to get into NEET last minute preparation tips 2018 mode to magnify the efforts put until now and augment the final NEET score. The last few days are very crucial for preparations as students not only deal with revision and mock tests but continuous anxieties during these times. Careers360 brings some pertinent 'NEET 2018 last minute preparation tips' for this year NEET aspirants which will help them methodically wrap-up their NEET preparations, stay fresh on the exam day and give an effective final push to the preparations. The last-minute preparation tips and techniques of NEET 2018 is a collection of the suggestions of previous year NEET toppers and subject-experts.
Related Post -
NEET 2019
NEET Eligibility Criteria 2019
NEET Application Form 2019
NEET Admit Card 2019
NEET Sample Paper
Download Free Sample Paper for NEET
Download Now
"No magic can happen in the last few days which will make you learn what you haven't till now. But, the last few days to NEET 2018, can prove instrumental in giving you a grip and strength over what you already know and have prepared till now," says Brajesh Maheshwari, the expert from Allen Kota Coaching Institute. Vipul Garg, All India Rank (AIR) one holder in AIPMT (now NEET), says, "In the last some days to the exam, I focussed on the areas I was weak in and could improve, and focussed all the more on my strong areas. Furthermore, I kept on revising chapters and clarify my concepts of the already studied topics."
Admissions Open Now
Manipal Academy of Higher Education
Admissions 2019 OPEN | MAHE #1 Private university in India QS world Ranking
NEET 2018 Last Minute Preparation Tips and Techniques
Practising questions, revising and taking care of health should be the priorities in the last few days leading up to the exam. With the help of previous year toppers and experts, here we present a blend of these priorities to help in the last minute preparation tips of NEET 2018.
NEET 2018 Last Minute Preparation Tips - Revision Strategy
As also said by previous year topper Vipul and the expert Mr. Maheshwari, revising what you have already studied is the most important for NEET Last Minute Preparation Tips 2018.
Use Revision cum Practice Strategy: Revise by practising, suggests Mr. Maheshwari. During the last few days, practising of questions based on NEET exam pattern is as important as revising. So combine these two NEET last minute preparation priorities, by revising and practising alongside. Mr. Maheshwari explains how it can be done, "To revise a chapter of Physics/Chemistry, take 45 questions from that chapter and solve them within the time frame you are planning to devote on Physics/Chemistry respectively in the exam. Similarly, to revise chapters of Biology, take 90 questions from that chapter and solve them within the time frame you will devote to Biology in the exam."Following this revision cum practising strategy will accomplish two important aspects of NEET 2018 last minute preparation.

Don't begin with new topics: Last few days should be spent on revising the topics and chapters done earlier, instead of starting a new topic from the scratch. One can also spend time as felt appropriate on strengthening the weak but already studied areas instead of beginning with new chapters.

Focus on important topics: Focus more on important topics and chapters of NEET during the last weeks or days of NEET 2018 preparation. Vanshika, one of the toppers of NEET 2017, suggests that most important topics in Physics are Optics, Electrostatics, Semiconductors and Electromagnetic waves. She goes on to say that important topics for Chemistry in NEET are Organic Chemistry, P Block Elements, Hydrocarbons and Atomic Structure. For Biology, she says, Inheritance, Cell, Biological Classification, Plant sexual reproduction are some of the most important chapters. 

List Important formulas, Diagrams and Graphs: Candidates can list the important topics from Physics or Chemistry on a page and revise them on daily basis. For Biology, candidates can take help of diagrams and graphs and make them during revisions. These formulas, diagrams and graphs can be revised quickly on the last day within very short duration.
NEET 2018 Last Minute Preparation Tips – Practice is the key
Practising mock tests and then checking the answers and analysing the performance should be an integral part of the preparation of NEET 2018 in the last weeks and days.
One full-length mock test daily during same time as exam: Candidates should solve at least one full-length mock test daily and finish it within the span of three hours and preferably during the same the as that of the exam, ie. from 10:00 AM to 1:00 PM. Doing this will train candidates to feel active and refreshed during the time of the exam while helping them practice at the same time. "I solved past 30 years' question papers to understand the pattern and question types. I used to take a lot of mock tests and got them thoroughly analysed by mentors," said Tamoghna, one of the previous year toppers.

Analyze Performance: During the last days of NEET 2018, solving the mock test should be followed with the analysis of performance in the test. Pinpoint where the most marks are being lost, if negative marking is costing too much, which are the strong and weak areas, etc. Analysis of the test will help candidates in forming an exam day strategy and also help them identify the areas they lack in understanding. After this candidates can re-work on their weak areas and get their doubts cleared. Vipul said, "After each mock test, I used to analyse the time taken to solve the paper and what could be the possible change in my paper-solving strategy to maximise accuracy while keeping the number of attempts high. I had done well in most of my mock tests. It fuelled my confidence in the actual examination."
NEET 2018 Last Minute Preparation Tips – Health and Stress
The realization of only a few days being left for the exam is bound to give jitters to aspirants. It is important to keep the anxiety and stress under control. No matter how hard or smart of a worker you may be, without proper health and relaxed mind, one may face a lot of unnecessary challenges. Here are some things which previous year toppers did to lay off the stress from their NEET last minute preparation schedule.
"I am not someone who will only be studying and not take off time for myself. I like playing mobile phone games and love watching Hollywood movies. I have always been a big fan of Christian Bale," said Archit Gupta (AIR 2, NEET 2017).

"To keep myself energetic and rejuvenated, I used to watch movies, play football, jog and swim. All these activities helped me in getting rid of my stress," said Harsh Agarwal (AIR 16, NEET 2017).

"I am a sports fanatic. I play and watch a lot of sports including lawn tennis, cricket, badminton and Formula One. Even before the test, there was not a single day when I did not play lawn tennis or cricket. I also watched cartoon shows and listened to music to refresh my mind," said Tamoghna (AIR 34, NEET 2017).

"You must take healthy diet and exercise daily. Don't skip food while during the last days of NEET 2018 preparation. Without having a proper diet, you may also feel sleepy and tired," says Mr. Maheshwari, the expert from Allen Kota Coaching Institute.
Questions related to NEET