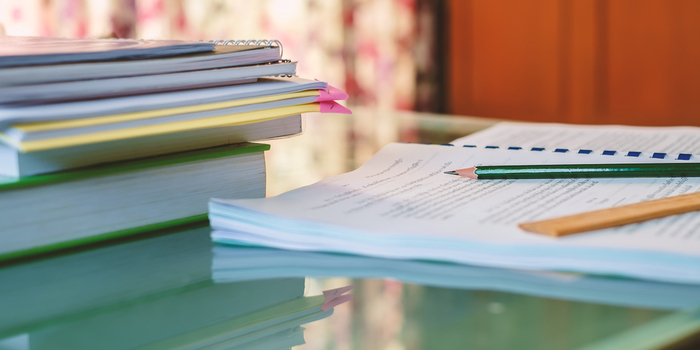 How to Prepare for NEET Physics – Medical aspirants usually find preparing for NEET Physics to be the most challenging. NEET Physics preparation requires most effort, since, it comprises a wide variety of theoretical concepts and a vast array of numerical problems associated with each concept. NEET physics syllabus carries almost equal weightage of questions from Class 11 and Class 12. Candidates must, therefore, equally focus on the overall syllabus during the preparation of NEET Physics. A total of 45 questions are included in the physics section of NEET which sums up to a total of 180 marks in the exam. Scoring good marks in NEET Physics is essential to generate a better overall score required for admission to MBBS and BDS courses. Preparing for NEET physics requires candidates to possess a thorough understanding of every minor concept in order to be able to apply it to the numerical questions. For all the details on how to prepare for NEET Physics including strategies, and tips from toppers and experts candidates can check the article below.

IMPORTANT: NEET 2019 Knockout Online Course Available for NEET Aspirants
[A personalized course to clear NEET 2019 with the access of Mock Test Series (Subject & Topic Wise), 250 Hours Videos & E-Lectures, 50,000+ Concepts & Topics, 16 Years NEET Solved Papers, Most Asked Questions, Personalized Strength Sheet and more. Get Now]
Admissions Open Now
Manipal Academy of Higher Education
Admissions 2019 OPEN | MAHE #1 Private university in India QS world Ranking
NEET Sample Paper
Download Free Sample Paper for NEET
Download Now
Prepare for NEET 2019 with concept and topic wise videos by exam experts. Get the complete course videos direct to your inbox. Click to Subscribe
How to Prepare for NEET Physics – Strategies
1. Analyze the syllabus methodically: One of the major strategies involved in how to prepare for NEET Physics is a systematic analysis of the syllabus. The syllabus of NEET Physics consists of 29 chapters including the curriculum of both Class 11 and 12. The detailed syllabus for NEET physics preparation has been provided  
NEET Physics Syllabus
Class 11

Class 12

Unit

Topic / Chapters

Unit

Topic / Chapters

I

Physical world and measurement

I

Electrostatics

Chapter–1: Physical World

Chapter-1: Electric Charges and Fields

Chapter–2: Units and Measurements

Chapter-2: Electrostatic Potential and Capacitance

II

Kinematics

II

Current Electricity

Chapter–3: Motion in a Straight Line

Chapter-3: Current Electricity

Chapter–4: Motion in a Plane

III

Magnetic Effect of Current & Magnetism

III

Laws of Motion

Chapter-4: Moving Charges and Magnetism

Chapter–5: Laws of Motion

Chapter-5: Magnetism and Matter

IV

Work, Energy and Power

IV

Electromagnetic Induction & Alternating Current

Chapter–6: Work, Energy and Power

Chapter-6: Electromagnetic Induction

V

Motion of System of Particles and Rigid Body

Chapter-7: Alternating Current

Chapter–7: System of Particles and Rotational Motion

V

Electromagnetic Waves

VI

Gravitation

Chapter-8: Electromagnetic Waves

Chapter–8: Gravitation

VI

Optics

VII

Properties of Bulk Matter

Chapter-9: Ray Optics and Optical Instruments

Chapter–9: Mechanical Properties of Solids

Chapter-10: Wave Optics

Chapter–10: Mechanical Properties of Fluids

VII

Dual Nature of Matter and Radiation

Chapter–11: Thermal Properties of Matter

Chapter-11: Dual Nature of Radiation and Matter

VIII

Thermodynamics

VIII

Atoms & Nuclei

Chapter–12: Thermodynamics

Chapter-12: Atoms

IX

Behaviour of Perfect Gas and Kinetic Theory

Chapter-13: Nuclei

Chapter–13: Kinetic Theory

IX

Electronic Devices

X

Oscillation & Waves

Chapter-14: Semiconductor Electronics

Chapter–14: Oscillations

 

Chapter–15: Waves
2. Know the Important Topics for NEET Physics: Preparation of NEET physics requires candidates to possess knowledge about the topics which carry more weightage than others based on analysis of previous year question papers. This strategy can prove to be very helpful to candidates wondering as to how to prepare for NEET Physics.
NEET Physics Important Topics
Mechanics

Electrodynamics

Modern Physics

Heat and Thermodynamics

Optics

Simple Harmomic Motion

Waves
3. Build Conceptual Clarity: Candidates preparing for NEET Physics must always begin with a clear understanding of the concepts involved. In addition to learning the theoretical part of the concept, one must also learn to integrate the knowledge of the concepts in solving multiple choice questions and numerical based problems.
4. Choose Your Preparation Material: The main prep material for NEET Physics should be the NCERT. Candidates preparing for NEET Physics must ensure that they learn all the concepts included in the syllabus ad solve all the numericals including those covered in the example section of the NCERT. Additionally, candidates should refer to these books mentioned below to for practicing numericals and understanding how the concepts are applied.
NCERT Physics Class XI & Class XII

Concepts of Physics by H. C. Verma

Objective Physics By DC Pandey

Fundamentals of Physics by Halliday, Resnick and Walker

Fundamental Physics by Pradeep

Problems in General Physics by IE Irodov

Objective NCERT at Your Fingertips (Physics) by MTG
5. Master Formulas: When it comes to NEET physics, formulas form an integral part of preparation. It is necessary that candidates know and learn all the formulas. One should develop a habit of maintaining a notebook with all the important formulas and their associated concepts.
6. Practice: It is an undeniable fact that NEET Physics preparation requires intense practice. Be it formulas, or numericals everything has to be thoroughly practiced. Regular practice introduces one to varied kinds of questions and also helps in learning to implement the concepts while solving the questions. Candidates should also practice solving previous year question papers of NEET Physics.
7. Time Yourself: Time is a very important factor in case of NEET Physics. Candidates must try and solve the NEET Physics question paper within a limited time frame. This will help in developing speed and boost confidence for the actual exam day.
8. Solve Mock Tests: Aspirants must solve mock tests online to have an idea of the actual exam day scenario. A host of practice centres are to be set up by the NTA that would be accessible even on Saturdays and Sundays. Since NEET will be held online for the first time in 2019, candidates are advised to take up as many mock tests as possible.
9. Make Way for Revision: It is essential for candidates preparing for NEET Physics to develop the habit of regular revision. Considering that the syllabus of NEET Physics contains numerous concepts and formulas, regular revision is the only way to keep the topics fresh in mind till the exam.
How to Prepare for NEET Physics - Topper Insights
NEET 2018 AIR 1, Kalpana Kumari, who scored 171 out of 180 in the subject, shares her take on NEET Physics and says, "Physics is lengthy so I tried to give more time to this section especially to chapters like Rotation".
Himanshu Sharma, NEET 2018 AIR 3 discusses his strategy on how to prepare for NEET Physics and says, "Physics was my weakest subject. The toughest topics for me in Physics were thermodynamics and mechanics. I gained confidence in Physics with thorough practice and gradually gained confidence that I would be able to score good marks in the same". Himanshu scored 170 out of 180 in NEET Physics.
Discussing his views on NEET Physics, NEET 2018 AIR 7, Krishna Ashish Agrawal who scored 170 out of 180 in the subject, says, "Physics was a little tricky for me so I tried to pay more attention to this section. Mechanics under Physics section was the toughest topic for me. I had a prepared schedule for each section and I tried to closely follow till the last days. I studied for 6-7 hours each day and believed in my teachers whatever knowledge they imparted me I followed it."
How to Prepare for NEET Physics – What Experts Say
"For Physics, getting well-versed with the formulas is pertinent. Make a chapter-wise formula chart and practice as many questions as possible to get the important formulas at your fingertips. The most important topics in Physics include Mechanics and Electricity." says academic expert and Head of T.I.M.E, Chennai, Anand Nagarajan.
Important study areas in NEET Physics have been analyzed by expert Aakash Chaudhary, Director of Aakash Education Services, who says, "On an average, 85% of the questions asked in NEET have an easy or average difficulty level. A large share of such questions is formula-based. Make a chapter-wise chart of all the formulae in Physics and pin it in front of your study table. It will be beneficial if you also learn all the relations as doing so will save a lot of time during the final exam. Emphasise on topics such as 'System of Particle and Rotational Motion', 'Current Electricity', 'Semiconductor Electronics', 'Dual Nature of Radiation and Matter' and 'Optics'."
Particulars

Details

Examination Mode

Offline 

Exam duration

3 hours

Total Number of Questions

180 Questions

Sections

Physics – 45 Questions

Chemistry – 45 Questions

Biology – 90 Questions

Marking Scheme

+4 marks for each correct answer;

-1 mark for each wrong answer;

0 mark for each unanswered question

Maximum Marks

720 marks

Aggregate score calculation

Total number of correct answers X 4 – Total number of incorrect answers X 1

(Note: There are no marks for attempting of questions)
Questions related to NEET