How to prepare for NEET 2020 in 30 days
How to prepare for NEET 2020 in 30 days - While preparing for the national level medical entrance examination it is a common point of doubt among candidates that what their preparation strategy should be in 30 days. For this it is essential for candidates to know at what stage they are in their preparations. Medical aspirants must be aware that NEET is the single national level medical entrance examination for undergraduate courses. NTA will conduct NEET 2020 in the last week of May. Candidates must buck up with their preparations strategy as there is not much time left for the same. All their revisions and answering of sample and previous year question papers must be ongoing. Medical aspirants should also check this article titled 'How to prepare for NEET 2020 in 30 days' for more tips and tricks on preparation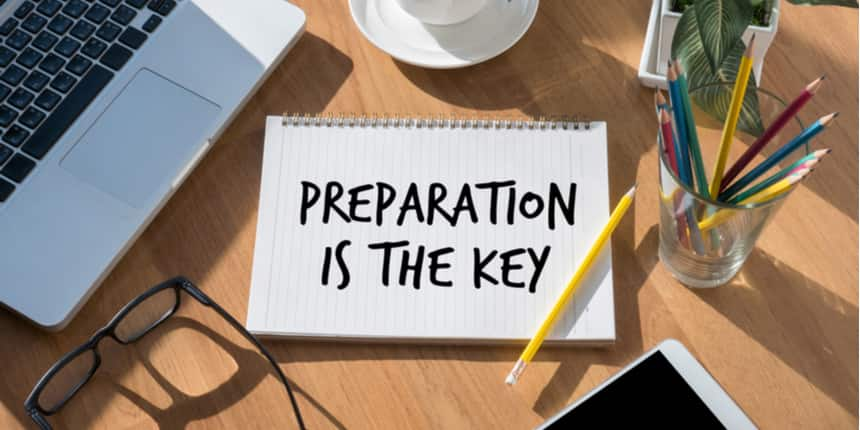 First and foremost, it is vital for candidates to know what the exam pattern of the examination is. If they do not familiarize themselves with the same it will be difficult for them to ace well in the examination.
NEET exam pattern 2020
Factors

Details

Exam Date

Postponed

Exam Mode

Pen and Paper-based.

Duration

3 hours

Language/Medium

English, Hindi, Assamese, Bengali, Gujarati, Marathi, Tamil, Telugu, Oriya, Kannada and Urdu

Question Type

Multiple Choice Questions

Total Number of Questions

180 Questions

Exam Sections

Physics

45 questions

180 marks

Chemistry

45 questions

180 marks

Biology (Botany and Zoology)

90 questions

360 marks

Total Marks

720 Marks

Marking Scheme

4 marks for each correct answer

Minus 1 mark will be deducted for a wrong answer
How to prepare for NEET 2020 in 30 days - Strategies
When preparing for NEET 2020 in the last 30 days it is important that candidates strategise everything. These strategies include deciding when, what and how to study and also how much to study. Candidates must decide their schedule and study patterns and not just that they must also keep their strategy such that they have enough time for rest and proper sleep too. Preparations for NEET 2020 in 1 month has to be a very smart task on the part of the candidates.
NEET 2020 preparation tips for 30 days - Mock Test and Question Papers
Needless to say there are additional benefits and that too at a large scale in solving previous years question papers and sample papers and also answering mock tests. These are value addition in candidate's preparation and help them analyse their growth. Candidates can also discover their weak areas by solving these and work on them. Another benefit of mock test and question papers in NEET preparation for 30 days is that by answering them candidates know how to manage their time in the examination.
How to prepare for NEET in 30 days - Do not stress yourself
Medical aspirants must not, at any point, stress themselves too much with NEET 2020 preparations. After so much of hard work and sleepless nights that have gone into the preparations, candidates should not take the risk of stressing themselves and falling ill in the eleventh hour. So, they must engage themselves in group discussion with people of intellect so that they can grab knowledge from them.
NEET 2020 preparation tips for 30 days - Avoid distractions
This is a crucial time to give one's best in order to clear NEET 2020, thus, there is no scope for distractions. Candidates must give up spending time on their mobile phones or ipads and also surf the internet for entertainment purposes. These distractions might seem fun at the moment or a source of relaxation but they truly risk the admission of candidates in their dream college.
How to prepare for NEET 2020 in 30 days - Understanding question paper pattern
NEET aspirants must know the pattern of NEET question paper to fare well in the examination and understand how to answer in the same. For this they should check overall and section-wise difficulty level of previous year question papers and analyse them. All this will be additional help to them in the examination hall.
Questions related to NEET
Showing 83627 out of 83628 Questions