JIPMER PG Exam Pattern 2021: The All India Institute of Medical Sciences (AIIMS), New Delhi has released the exam pattern of JIPMER PG 2021 for January session. Institute of National Importance Combined Entrance Test - INI CET exam conducted by AIIMS, Delhi has replaced JIPMER PG test. JIPMER PG paper pattern has been released along with the prospectus released by AIIMS, New Delhi. As per the JIPMER PG 2021 exam pattern, as many as 200 multiple choice questions (MCQs) will be asked in the PG entrance exam. JIPMER PG exam replaced by INI CET 2021 will be held on November 20, 2020, for January session in computer based mode. In order to have a better understanding of the structure of the JIPMER PG examination, it is important for medical graduates to know the JIPMER PG exam pattern 2021. With the help of JIPMER PG 2021 exam pattern, medical graduates can get an idea of the number of questions asked, marking scheme, syllabus, duration and other important exam insights. INI CET January session will be conducted for admission to around 744 seats in Masters of Surgery (MS) and Doctor of Medicine (MD) and Master of Dental Sciences (MDS) seats offered in eight AIIMS, JIPMER, PGIMER and NIMHANS.Interested candidates must go through the article on JIPMER PG 2021 exam pattern to know more about the marking scheme, syllabus and other information.
LATEST: JIPMER PG 2021 admit card to be released on November 13, 2020!
Latest : NEET PG College Predictor - Know your admission chances for MD/MDMS/Diploma in All India & State Counsellings with NEET PG Rank. Predict Now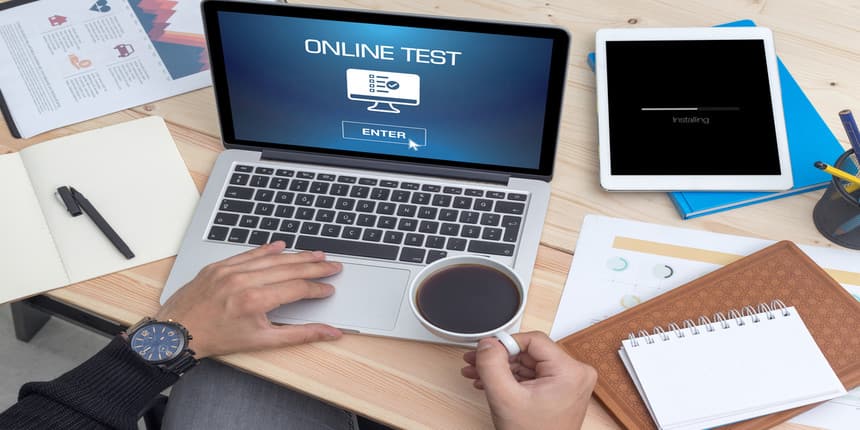 JIPMER PG Exam Pattern 2021 - Syllabus, Questions, Marks, Negative Marking
JIPMER PG 2021 exam pattern
Candidates who wish to appear for JIPMER PG 2021 exam, must be aware of the exam pattern. JIPMER PG exam pattern details such as syllabus, time, the question asked and others have been mentioned in the table below.
JIPMER PG Exam Pattern January session
| | |
| --- | --- |
| Particular | Details |
| Examination mode | Computer-Based Test (CBT) Mode |
| Exam duration | 3 hours (180 minutes) |
| Type of question | Multiple Choice Question (MCQs) |
| Total question | 200 |
JIPMER PG 2021 Tie-Breaking Method
In a situation where two or more aspirants will secure the same marks, the authority will follow certain tie-breaking criteria which are as follows:
The aspirant who has secured less number of negative markings, which means who has given less incorrect answers will be given preference.

In case the tie exists the candidate who is older by age will be considered

If the tie still persists, then the candidate who gets higher aggregate marks will be getting a higher rank
JIPMER PG syllabus 2021
Along with the paper pattern, INI CET syllabus 2021 January session will be released through the prospectus. Meanwhile, aspirants can check the AIIMS, JIPMER and PGIMER syllabus below.
AIIMS PG Syllabus
| | |
| --- | --- |
| Subjects | INI CET AIIMS PG Syllabus |
| Pre-clinical | Biochemistry, Physiology, Anatomy |
| Para-clinical | Pharmacology, Pathology, Forensic Medicine, Microbiology, Community Medicine, etc. |
| Clinical | Obstetrics, Paediatrics, and Gynaecology, Community Medicine, Medicine and allied subjects (Psychiatry, Dermatology), etc. |
| Surgery and allied subjects | Orthopaedics, Ophthalmology, E.N.T., Anaesthesiology, etc. |
JIPMER PG Syllabus - MD/MS course
Basic Clinical Science
Anatomy, Biochemistry,

Physiology, Pharmacology,

Pathology, Microbiology and

Forensic Medicine, Toxicology and Biostatistics
NEET PG All India & State College Predictor
Know your admission chances for MD/MDMS/Diploma in All India Quota & State Level Counselings
Predict Now
Clinical Science
Community Medicine, Medicine,

Obstetrics and Gynecology,

Surgery, Pediatrics,

Ophthalmology, ENT,

Dermatology, Anesthesiology,

Psychiatry, Radio-Diagnosis,

Radio Therapy, Emergency Medicine, Orthopedics, Nuclear Medicine,

Pulmonary Medicine and Blood Transfusion Medicine
JIPMER MDS syllabus
Dental Science
Dental Materials

Oral Pathology and Oral Microbiology

Oral Medicine and Radiology

Pedodontics and Preventive Dentistry

Orthodontics & Dentofacial Orthopedics Periodontology

Prosthodontics and Crown & Bridge

Conservative Dentistry and Endodontics

Oral and Maxillofacial Surgery

Public Health Dentistry
Basic Clinical Science
General Anatomy including embryology and histology

General human physiology and Biochemistry

Dental Anatomy, Embryology & Oral Histology

General Pathology and Microbiology

General and Dental Pharmacology and Therapeutics General Medicine General Surgery

Biostatistics
PGIMER Syllabus
| | |
| --- | --- |
| Subject | No. of questions |
| Applied Anatomy | 6 |
| Applied Biochemistry | 12 |
| Immunogenetics and molecular biology | 10 |
| Applied Physiology | 6 |
| Pathology | 15 |
| Pharmacology | 12 |
| Microbiology | 12 |
| Forensic Medicine | 6 |
| Social and Preventive medicine | 7 |
| Internal Medicine | 36 |
| Paediatrics | 12 |
| Dermatology | 6 |
| Psychiatry | 6 |
| Radiodiagnosis | 6 |
| Obstetrics and Gynaecology | 20 |
| Radiotherapy | 6 |
| General Surgery | 36 |
| Otorhinolaryngology | 10 |
| Ophthalmology | 10 |
| Orthopaedics | 10 |
| Reason assertive questions | 6 |
| Total | 250 |
JIPMER PG Non-Disclosure Agreement (NDA)
According to the non-disclosure agreement, candidates are not allowed to share, reproduce, publish or transmit some or any of the details of the exam outside the examination hall. INI-CET, which has replaced JIPMER PG is a proprietary examination and by registering for it candidates are by default abided to this agreement and all the other terms and conditions mentioned in the MD/MS/MDS prospectus.