How to prepare for NEET 2024: The National Eligibility cum Entrance Test (NEET-UG) is the single undergraduate medical entrance exam conducted to grant admission in various medical and dental colleges in the country. Every year lakhs of aspirants apply for NEET making it the most sought-after exam among medical applicants.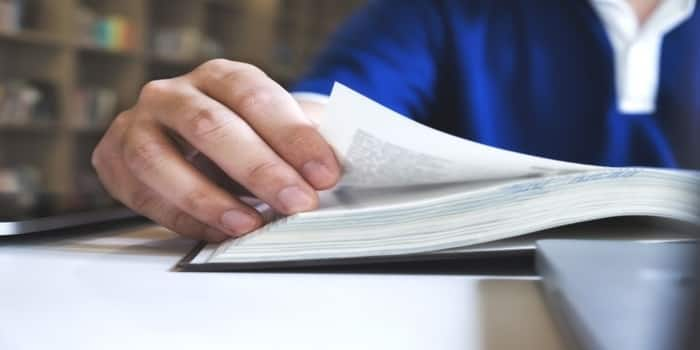 How to prepare for NEET 2024: Know from previous year toppers
Medical aspirants from India and abroad study hard to crack NEET with good marks. After the declaration of NEET results, candidates search for NEET 2024 preparation tips from toppers and also how toppers prepare for the NEET exam.
To help candidates for better preparations, Careers360 has brought you this article on how to crack NEET UG 2024 by previous year's toppers. Know the success mantras of previous year NEET toppers and read some important tips on how to prepare NEET.
Also read:
NEET 2024: How do toppers prepare for the exam?
Candidates seeking effective NEET 2024 preparation tips can read some below listed strategies from previous years NEET toppers.
NEET 2024 preparation: Make a feasible time table
Making a systematic time table for NEET 2024 preparation is one of the key tips given by most of the toppers. The proper NEET 2024 study time table helps the candidates in boosting their preparation.
When asked about the NEET preparation strategy, NEET 2020 topper, Soyeb Aftab, (AIR 1) said, "When schools were open I used to go to school from 7 AM to 2 PM, then from 2:30 I had my coachings. I used to get released from the coaching at around 6:30-7 PM in the evening. After that I used to be so exhausted that I could devote 3-4 hours to self-study."
"So in order to cover up for this I used to study 10-12 hours on holidays. When the lockdown was imposed nationwide I got more time for self-study. Then I used to give 10-12 hours to my preparation everyday" he added.
Candidates often search for 'how to prepare for NEET from class 11'. NEET 2020, AIR 16, Bhawana Manasa said, "I have started my NEET preparations in class 11. I followed my college time-table for studying which includes weekly exams and preparatory classes."
To emerge with flying colours in NEET 2024, candidates must have the knowledge of what, when and how to study. Thus, making a comprehensive and able-to-do time table is a must for NEET 2024 preparations.
NEET 2024 preparation: Self-study is important
Vatsa Ashish Batra, AIR 2, NEET 2022 said, "I gave self-study a great deal of importance from the day I began preparing. Despite my coaching institute's schedule, I used to study on my own for four to five hours a day in Class 11. Gradually, I increased the duration and made it a point to study for 6 to 7 hours in class 12. NEET exam preparation reached its peak during the last six months when 8 hours were the minimum and sometimes more than that."
"I used to study 5-6 hours daily for my NEET exam. Coaching indeed helps you better with your NEET UG preparations," said NEET 2022 AIR 1, Tanishka.
Popular Online Medicine Courses and Certifications:
How to prepare for NEET 2024: Revision is must
When asked about the importance of revision for NEET 2024, NEET 2020, AIR 16, Bhawana Manasa said, "I completed my NEET syllabus early and devoted a month before the exam to revision." Revision plays an important role in NEET preparation.
NEET 2020, AIR 20, Shekhar Satvik Sharma said, "I devotedly attended my regular and study hours in the beginning. Just one month before the NEET exam, I revised the entire syllabus once in a stress-free manner".
As suggested by the NEET toppers, if one is preparing for NEET 2024, revision is very crucial. It is especially pertinent in the preparation of NEET 2024 Biology. Thus, revising the concepts regularly focussing more on the weaker topics is recommended. Studying the subjects merely once isn't enough as constant revision makes the concept more clear.
Preparing for NEET 2024: Study from quality material
"I think NEET preparations include board exam preparations also. What you learn in NEET, you have to write in an elaborated form in the boards. If you understand the NEET concepts carefully then I think it won't be a big task for anyone", said Tanmay Gupta, NEET 2021, AIR 1 when asked about study material for NEET.
NEET 2020, AIR 11, Anantha Parakrama said that "I used to decide my topics for the day and finish it at any cost. I never counted my time of studying as soon as I completed my decided syllabus, I used to chill with my friends."
Thus, conceptual clarity is more important to solve the tricky multiple choice questions (MCQs) asked in the NEET 2024. Allocating proper time to all three subjects asked in NEET 2024 which as NEET Physics, Chemistry and biology will help in making the concepts clear and strong.
NEET 2024: Practice previous year question paper and mock tests
NEET topper, Tanmay Gupta said, "In the last month, I was more focussed to giving more NEET mock tests for the full syllabus. It was NCERT text book revision and giving mock tests. While in the earlier days, I used to prepare through NCERT text books and revision notes provided by the teachers. In the last few days, my focus shifted to taking as many NEET mock tests as possible."
"During the early preparation for NEET from Class 11 and 12, I studied a lot of things, basically tried to cover each and every topic. However, in the last few months of NEET UG preparations, I filtered the subjects of what's more important and relevant and focused on those topics. In the last month of preparations, I also focused on mock tests and NCERT for NEET UG.", said NEET 2021, AIR 5, Suyash Arora.
Thus, solving previous years question papers and mock tests helps in evaluating the preparation levels of the candidates familiarising with the NEET 2024 exam pattern. Candidates are advised to practice completing the mock tests before time to develop a proper time-management strategy.
How to crack NEET 2024: Stay calm while attempting the paper
Being panic is natural for candidates about to attempt the undergraduate medical exam but truth is fear only lowers the confidence. One must find ways to relax their mind while preparing for the NEET 2024 exam.
"While attempting the paper, I focussed on reading the question paper first. I aimed at finishing the paper as soon as possible, securing time to check the answers again. As far as the paper strategy is concerned, one must attempt the section he/she is good at to gain confidence," said Hrishikesh Nagbhushan Gangule securing AIR 3 of NEET UG 2022 and becoming a state topper of Karnataka.
According to Tanmay Gupta, NEET 2021 topper, watching light hearted TV serials, exercising one hour a day helps reduce stress and anxiety.
Students also liked:
Most Scoring Concepts in NEET
Know Most Scoring Concepts in NEET 2024 Based on Previous Year Analysis
Know More