NEET SS 2022 Preparation Tips - Study Plan for NEET SS 2022
The National Eligibility cum Entrance Test Superspeciality, NEET-SS is a single-window entrance examination conducted by the National Board of Examinations (NBE) for admission to DM/MCh and (Post-MD/MS/DNB) DNB Superspeciality courses throughout India.
Latest Updates for NEET SS
Stay up-to date with NEET SS News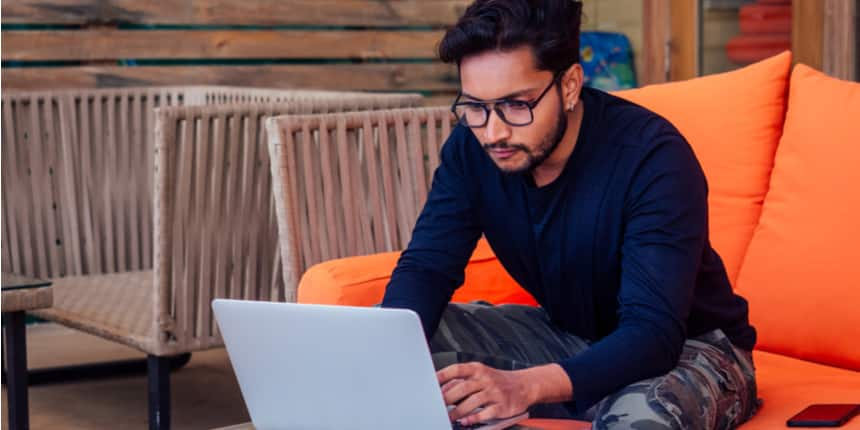 There are 100 multiple choice questions asked in the NEET SS exam, wherein, candidates are given three hours and thirty minutes. Aspirants need to understand that clearing the NEET SS exam is not a walk in the park. Instead, it requires some strategic planning during the preparation phase.
Careers360 has explored the best NEET SS 2022 preparation tips in this article, which will help candidates achieve the desired outcome. The NEET SS can be a difficult test to crack, but candidates can succeed with the right preparation strategy.
NEET SS 2022 Preparation Tips- Learn about the updated pattern
To prepare for the exam effectively, candidates must be aware of the NEET SS latest exam pattern. As a result of the changes introduced in the pattern, there will be one paper instead of two. The best course of action would be to study the broad specialization related to the branch of the society candidates are interested in.
NEET SS Preparation Tips 2022 - Acquaint with the syllabus
Candidates should begin by familiarising themselves with the NEET SS syllabus. Unless they know the syllabus, they will never know what they need to study for the exam. NEET SS 2022 syllabus is extensive, so it will take a considerable time to cover all the topics. The NEET SS preparation process will be more effective following the determination of the topics that need to be covered.
NEET SS 2022 Preparation Tips- Make a timetable
Constructing a timetable establishes a natural rhythm and routine that can be comforting. It helps to prioritise what is essential and maximize the time. Setting a schedule will not only help with managing time and completing the syllabus efficiently, but it will also aid in maintaining discipline.
Moreover, it will enable candidates to cover the vital topics within the time limit stipulated. Candidates should keep in mind not to overstrain as this will prevent them from adhering to it, thus resulting in a lack of motivation.
NEET SS Preparation Tips 2022 - Keep Consistency
Maintaining consistency is essential after one has set a goal, as most candidates either do not keep an organised study plan, and if they do, they usually fail to stick to it. The biggest challenge after setting a goal is maintaining consistency since most candidates don't keep an organized study plan and those who do, fail to stick to it.
When a candidate follows a schedule that has been carefully constructed, he will likely experience many positive effects, such as equal distribution of time, management of his body clock, and discipline.
Popular Online Medicine Courses and Certifications:
NEET SS 2022 Preparation Tips-Revise thoroughly
Revising is an essential part of the NEET SS preparation 2022. Even if one is proficient in a particular subject, chapter, or concept, ensure that they should revise regularly. Make sure to highlight areas that are strong and weak during revisions.
To simplify the revision sessions, one should break the entire NEET 2022 syllabus into small chains. The break will help boost their concentration and give them a chance to relax mentally. Also, small gaps are recommended in between each revision.
NEET SS Preparation Tips 2022 - Start early
Getting started preparing for the NEET SS exam early is highly recommended. Time must be invested for success to be achieved. The NEET SS exam is a challenging one. It is designed to test an aspirant's contextual knowledge, clarity, patience, time management skills, and the determination to grab coveted seats despite all the challenges. Those who take advantage of the time available to prepare ahead of time will have the best chance of success.
NEET SS 2022 Preparation Tips–Solve mock tests, and previous year's question papers
After getting sufficiently prepared, it's crucial to attempt as many NEET SS mock tests and practice as many sample papers. The purpose of mock tests and NEET SS previous year papers is to gauge where candidates are in their preparation. This is also where they can identify their strengths and weaknesses.
By taking a mock test, candidates will be able to see the competency for the exam and their knowledge of the material. They will also become more adept at retrieving information and strategies every time their brain is repeatedly exposed to them through mock tests. Focus and meticulous preparation can help them be prepared for the actual test.
NEET SS Preparation Tips 2022 - Know the marking scheme.
Make sure to focus on the topics that carry the most weight. As a guide, the weighted chapters in NEET SS 2022 and important topics are also intended to assist candidates in determining the importance of each chapter/unit in terms of the marks they are likely to achieve. By selecting and planning the amount of time devoted to a particular topic/subject for the NEET SS 2022 exam in line with its weightage, aspirants can succeed in their studies.
NEET SS 2022 Preparation Tips- Prepare notes
After the NEET SS 2022 preparation process has been completed, candidates can use concise, well-organized notes from each chapter to study, learn, and review. As one makes notes, they decide on and highlight the critical information, which engages the mind and enables you to focus on the vital information and organize it.
When reviewing quickly, notes can be helpful to highlight the essential points, saving a lot of time and making it easier to memorise.
Students also liked:
Latest Articles
NEET SS Admit card 2022 - NBE to release NEET SS 2022 admit ca...
26 Aug 2022
NEET SS 2021- NBE has released the NEET SS 2021 admit card nbe...
08 Jan 2022
Questions related to NEET SS
Showing 19 out of 19 Questions