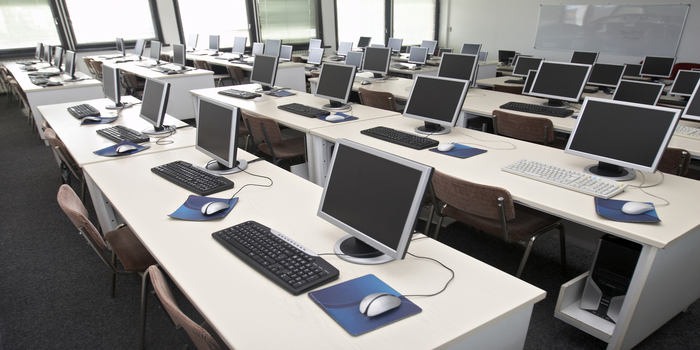 AIIMS PG Exam Centres 2019 – All India Institute of Medical Sciences, New Delhi has announced the list of cities for AIIMS PG 2019 exam centres for July session. The list of cities where the post-graduate entrance examination will be conducted constitutes exam centres of AIIMS PG 2019. Candidates will be required to fill in their choice of AIIMS PG exam centre 2019 according to their order of preference. The AIIMS PG 2019 exam centres will be available all across the country. All candidates must mandatorily fill in their choices for the exam centre while filling up the AIIMS PG application form 2019. This year Gandhinagar in Gujarat has been dropped from the list of exam centres.
LATEST: AIIMS PG 2019 Application Form code generation process has started - Click here to check!

The exam centres of AIIMS PG 2019 will be allotted to the candidates according to their preference and availability. Entire details of the AIIMS PG exam centre 2019 will be included in the candidates' admit cards. AIIMS PG, every year, is held in November and May in the online mode. It is necessary that the candidates visit the exam centre of AIIMS PG 2019 one day before the commencement of the examination. Candidates can check all details related to AIIMS PG exam centre 2019 on this page.
AIIMS PG Exam Centres 2019 – July Session
A list of AIIMS PG 2019 exam centres will be provided for the candidates. AIIMS PG exam cities 2019 for July session has been released on March 19, with the released of information brochure. Candidates can check exam centres for July session below. The list includes 64 cities distributed into eight different zones across the country where AIIMS PG 2019 will be conducted. Candidates can go through the list provided and decide their preferences of exam centres AIIMS PG 2019 accordingly. 
AIIMS PG 2019 (July Session) Exam Centres
Zone

State

City

Zone 1

Delhi

New Delhi

Haryana

Ambala

Gurugram

Karnal

Himachal Pradesh

Hamirpur

Jammu

Jammu

Chandigarh

Chandigarh

Punjab

Jalandhar

Ludhiana

Mohali

Zone 2

Bihar

Patna

Uttar Pradesh

Agra

Allahabad

Gorakhpur

Greater Noida

Lucknow

Noida

Uttarakhand

Dehradun

Zone 3

Assam

Guwahati

Jorhat

Silchar

Tripura

Agartala

West Bengal

Kolkata

Zone 4

Gujarat

Ahmedabad

Madhya Pradesh

Bhopal

Rajasthan

Ajmer

Jaipur

Jodhpur

Udaipur

Zone 5

Goa

Panaji

Maharashtra

Aurangabad

Mumbai/Navi Mumbai

Nagpur

Pune

Zone 6

Chhattisgarh

Bhilai Nagar

Raipur

Bilaspur

Jharkhand

Ranchi

Odisha

Bhubaneswar

Zone 7

Telangana

Hyderabad

Andhra Pradesh

Guntur

Kurnool

Nellore

Tirupathi

Vijayawada

Karnataka

Bengaluru

Hubballi (Hubli)

Mangaluru (Mangalore)

Mysuru(Mysore)

Udupi

Zone 8

Kerala

Ernakulam/Cochin

Kannur

Kollam

Kottayam

Kozhikode

Malappuram

Thiruvananthapuram

Thrissur

Tamil Nadu

Chennai

Coimbatore

Madurai

Salem

Tiruchirappalli

Tirunelveli
Every possible effort will be made by AIIMS, New Delhi to allocate AIIMS PG 2019 exam centre within the city opted by the candidates. Any exam centre of AIIMS PG 2019 other than the city chosen by the candidate will be allocated only in cases such as logistic issues or lack of candidates in sufficient number.
Candidates are required to carry AIIMS PG 2019 admit card to the examination hall. The details about the exam date and venue of the candidates will be mentioned in their individual admit cards. The entrance examination of AIIMS PG 2019 comprise of questions from the MBBS syllabus from the clinical, pre-clinical, and para-clinical sections.