AIIMS PG Exam Centres 2020
AIIMS PG Exam Centres 2020 - All India Institute of Medical Sciences (AIIMS), New Delhi will announce the list of AIIMS PG 2020 exam centres with the release of information brochure. Medical aspirants will have to choose from these cities the AIIMS PG exam centre where they wish their exam to be held. For the January session of AIIMS PG 2020 there were a total of 68 test cities distributed into 8 zones where the exam was held. The details of AIIMS PG 2020 exam centre will be mentioned on the hall ticket of the examination. AIIMS, Delhi conducts AIIMS PG for admission of medical graduates into the postgraduate courses offered in its institutes nationwide. AIIMS PG 2020 July session will be conducted on May 3 in computer-based mode. It is advised that candidates visit their allotted exam centre of AIIMS PG one day before the examination to get an idea of the distance and location. For more details on AIIMS PG exam centres 2020 candidates can check the article below.
LATEST: AIIMS PG 2020 application form edit window is available till February 25!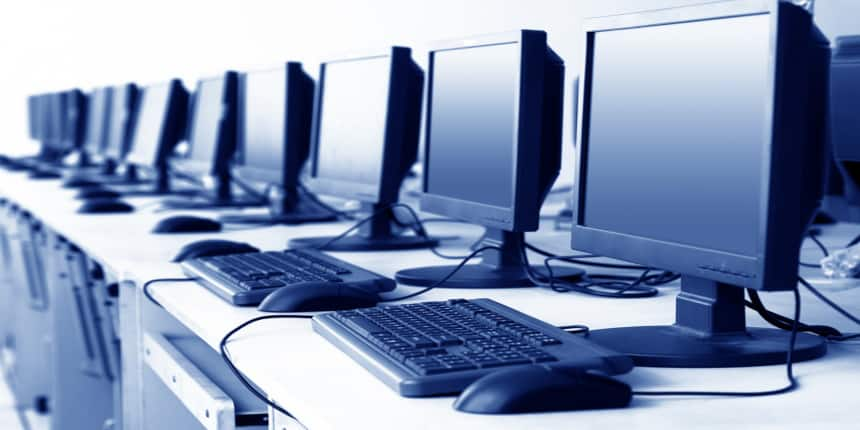 AIIMS PG 2020 exam centres January session
Since the authorities have not released the information brochure for the July session candidates can check below for the exam centres of AIIMS PG of previous sessions. This is to give candidates an idea of the available options of exam centres.
AIIMS PG exam centres 2020 - January session
Zone

State

City

Zone 1

Delhi

New Delhi

Haryana

Ambala

Karnal

Kurukshetra

Hisar

Himachal Pradesh

Hamirpur

Shimla

Jammu & Kashmir

Jammu

Chandigarh

Chandigarh

Punjab

Amritsar

Bathinda

Zone 2

Bihar

Patna

Uttar Pradesh

Agra

Allahabad

Greater Noida

Lucknow

Noida

Uttarakhand

Dehradun

Haldwani

Zone 3

Assam

Guwahati

Meghalaya

Shillong

Manipur

Manipur

Tripura

Agartala

Sikkim

Sikkim

West Bengal

Kolkata

Siliguri

Zone 4

Gujarat

Ahmedabad

Gandhinagar

Madhya Pradesh

Bhopal

Rajasthan

Ajmer

Bikaner

Jodhpur

Udaipur

Sikar

Zone 5

Goa

Panaji

Maharashtra

Aurangabad

Mumbai/Navi Mumbai

Nagpur

Pune

Zone 6

Chhattisgarh

Bhilai Nagar

Raipur

Bilaspur

Jharkhand

Ranchi

Odisha

Bhubaneswar

Cuttack

Zone 7

Telangana

Hyderabad

Andhra Pradesh

Guntur

Kurnool

Visakhapatnam

Tirupathi

Vijayawada

Karnataka

Bengaluru

Hubballi (Hubli)

Mangaluru (Mangalore)

Mysuru(Mysore)

Udupi

Zone 8

Kerala

Ernakulam

Kannur

Kollam

Kottayam

Thiruvananthapuram

Thrissur

Tamil Nadu

Chennai

Coimbatore

Madurai

Salem

Tirunelveli

Puducherry

Puducherry
All efforts have been taken by the authorities to provide candidates with the AIIMS PG 2020 exam centres of their choice. However, sometimes due to unavailability of adequate number of seats or logistical issues, etc. candidate's preferred exam centre of AIIMS PG is not allotted to them.
The authorities will release AIIMS PG 2020 admit card in the third week of April 2020 in the form of PDF. This is an important document as it will also contain the details of the exam centres of AIIMS PG. Candidates must keep their AIIMS PG admit card 2020 safely with them as it will be required at various steps of admission process.
Questions related to AIIMS PG
Showing 630 out of 630 Questions