How to prepare for NEET PG 2024 - National Eligibility cum Entrance Test for Post Graduation also known as NEET PG is a national-level postgraduate medical entrance examination conducted by the National Board of Examinations (NBE). NEET PG is one of the most challenging entrance exams and requires a lot of dedication and perseverance to crack it. It is a test of your knowledge and ability to handle immense pressure.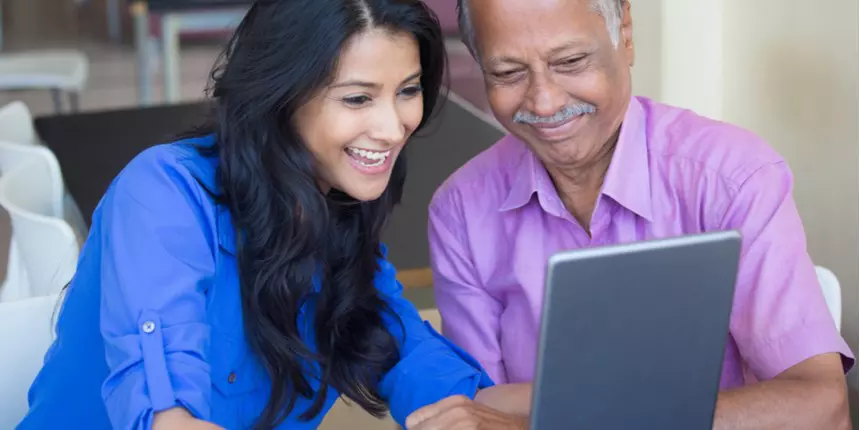 How to prepare for NEET PG 2024 - Tips, Time Table, Strategy
With the rapidly changing medical landscape, NEET PG 2024 is expected to be more competitive than ever before. Therefore, it is essential for aspiring medical professionals to be well-prepared for the exam. Knowing the level of competition, clearing the NEET PG exam requires a strong strategy that would help them during the preparation phase. So, a list of strategies that the candidates can adopt to prepare for NEET PG 2024. If the candidates are sincere about their NEET PG 2024 preparation and studies, then the candidates will be able to bring good results in the exam.
Preparing for NEET PG 2024 can be a daunting task, but with careful planning and dedication to your studies, you can ace the exam and get into the medical college of your dreams. In this article, learn some essential preparation tips that will help you maximize your performance and get the best possible score. From understanding the exam structure to creating a study plan, this article will provide you with everything you need to know to ace the NEET PG 2024.
Popular Online Medicine Courses and Certifications:
Preparation tips for NEET PG 2024
Medical graduates can go through the strategies for NEET PG 2024 and follow them strictly for the best NEET PG result.
Early Start is the Best
"The beginning is always now." a quote by Roy T. Bennett. It is important to take the first step for the NEET PG preparation at the earliest. By starting the preparation for NEET PG 2024 early, aspirants will have enough time to prepare the schedule, check the NEET PG 2024 syllabus, and take things at a pace at which they are comfortable.
Another advantage of starting the NEET PG preparation early is that aspirants will be able to allot much time to their studies and during the final few months they just have to focus on revision. So that they are at the top of their position during the NEET PG 2024.
Students also Liked:
NEET PG 2024 preparation tips: Strengthen Your Basics
Most of the questions in the NEET PG exam will be based on problem-solving, so it is very important for aspirants to focus and strengthen their basics. NEET PG syllabus 2024 will be prepared on the basis of Pre-Clinical, Clinical, and Para-Clinical subjects taught in the MBBS curriculum. If aspirants have dedicatedly worked on developing their basic concepts, there are very less chances that they will not make it.
Understanding basic concepts during NEET PG 2024 preparation may take time but aspirants do not have to be in hurry. Aspirants are advised to break large topics into small sub-topics for easy learning while preparing for NEET PG 2024.
NEET PG 2024 preparation tips: Focus on developing Clinical Concepts
During the NEET PG preparation, aspirants have to focus on the importance of clinical questions. The proportion of clinical questions during the NEET PG 2024 will make a difference in the ranks of aspirants. Aspirants should give major attention to experiments because now the questions will be asked from what aspirants performed rather than what they have read.
"I did the entrance exam preparation more seriously during the internship period. In that year I had 10 months so I started more rigorously. I used to study 10 -12 hours, at times 13 hours a day. Both self-study and coaching are required, but self-study is a must," says Dr. Kartik Aggarwal, NEET PG 2020, AIR 3. Medical graduates are advised not to miss any of their postings. They have to pay extra attention to their practical and try to learn the concepts in an applied manner.
NEET PG 2024 preparation tips: Don't miss any subject
Many aspirants are in the habit to leave a portion or subject from the NEET PG syllabus which carries a lesser weightage. Aspirants are advised not to inculcate these kinds of habits during the NEET PG preparation 2024. Aspirants do not have to leave any stone unturned during the NEET PG 2024 preparation by not missing any portion of the syllabus.
There might be a situation when questions use to be asked from the chapter which contains lesser weightage in the NEET PG syllabus. So, leaving any subject during NEET PG preparation 2024 will cost aspirants' performance in exams.
Closely observe recent years' NEET PG questions paper and practice
Practice makes aspirants not just perfect but also makes it permanent. So, the more aspirants practice the more they possess the information in their minds. Since managing time is a major challenge, medical graduates have to tackle it by practising more questions.
Try to solve NEET PG 2024 mock tests as much as you can. Aspirants have to figure out the concepts or topics where the aspirant's performance is not good. They can work on it during the NEET PG preparation 2024. Aspirants on how to prepare for NEET PG 2024 plan will be successful only if they incorporate mock tests and more practice in it.
Keep your Mind and Body Healthy
Medical graduates are surrounded by the stress of both study and work pressure. While it is important for aspirants to focus on their studies, it is also equally important to keep themselves healthy both mentally and physically. If they will fall sick and are not well then no matter how hard they have prepared for NEET PG they will not be able to do well during the exam. All hard work during the NEET PG preparation 2024 will be wasted.
Therefore, make sure to eat healthy food, get enough sleep, and also take breaks in between study and work sessions. Aspirants can always indulge themselves in extracurricular activities to refresh themselves during the breaks.