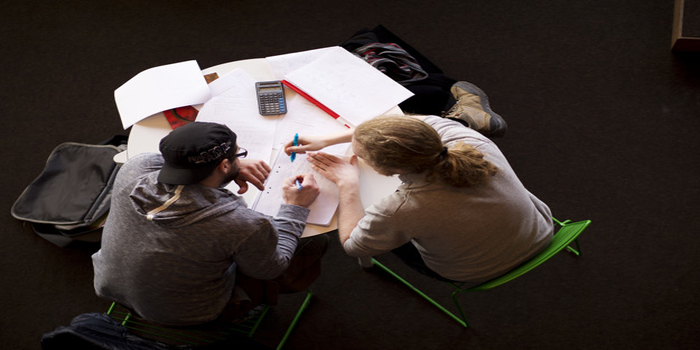 NEET 2019 Cutoff IPU - Guru Gobind Singh Indraprastha University, New Delhi will release the cutoff of NEET cutoff 2019 IPU tentatively in 2nd week of August. NEET cutoff 2019 IPU released by the institute will be for 85% state quota seats only; the cutoff for remaining 15% All India Quota (AIQ) seats will be determined by MCC. NEET 2019 cutoff IPU will be available after completion of counselling, and will include the ranks and marks of candidates who get the last seat in their respective category.  Any candidate who scores less than cutoff score or gets a lower rank, s/he is unlikely to get admission. The NEET cutoff 2019 IPU will be determined using merit rank of candidates and will be category- and institute-specific. Considering the cutoff depends on factors like number of applications received by the specific institute, sanctioned seats, and category of the candidate, it would be different for different categories and colleges.   
The merit list of IPU 2019 will be prepared using NEET 2019 scores, so applicants who qualify NEET scoring minimum prescribed marks in their respective categories will be included in the list and have a chance of admission. 
MBBS Companion 2019
Predict chances in 3000+ colleges, Know All India Counselling & Admission process etc.
Know More
About NEET 2019 Cutoff IPU
The cutoff of NEET 2019 IPU is not released yet, and can be accessed only after completion of the mop-up counselling round. But in the meantime the candidate can check the cutoff details of previous years to get an idea as to what rank or score they may target to optimize their chances of getting admission or a preferred seat. The 
NEET 2019 Cutoff IPU – 85% State Quota
GSIPU will release the IPU cutoff of NEET for state quota seats for all the affiliated colleges around 2nd week of August. The NEET 2019 cutoff IPU will be released for UR category as well as reserved categories. The reserved categories for which the cutoff would be available include – Delhi General (DGEN), Delhi Other Backward Classes (DOBC), Delhi Scheduled Caste (DSC), Delhi Scheduled Tribe (DST).  
Given below are the cutoff details of previous years with the idea to give candidates a fair idea about expected cutoffs:
NEET cutoff IPU for the year 2017 for the State Quota seats:
GOVERNMENT MEDICAL COLLEGES

Name of College

State Quota

DGEN

DOBC

DSC

DST

NEET Rank

NEET Marks

NEET Rank

NEET Marks

NEET Rank

NEET Marks

NEET Rank

NEET Marks

5,547

579

15,228

534

58,533

432

1,52,902

318

5,283

580

14,774

535

57,270

434

1,72,064

302
NEET 2019 Cutoff IPU – 15% All India Quota
The counselling for 15% AIQ seats will be conducted by DGHS on behalf of Medical Counselling Committee (MCC); the counselling will be conducted centrally and have two rounds. Note that if there are vacant seats left at the end of two rounds of counselling such seats will be transferred to state quota. The NEET cutoff 2019 IPU for AIQ seats, which will be released by DGHS, will be available for all the affiliated colleges and will be category-specific.                                                                                                                                                                                                                                                                                                                 NEET cutoff IPU for the year 2018 - All India Quota seats                                                               
Name of Medical College
All India Quota
UR
OBC
SC
ST
NEET Rank
NEET scores
NEET Rank
NEET scores
NEET Rank
NEET scores
NEET Rank
NEET scores
VMMC and Safdarjung Hospital, New Delhi
116
652
417
630
5381
562
6327
556
Dr. B.S.A. Medical College, Delhi
859
614
1936
594
18654
508
16531
514
NDMC Medical College, Delhi
936
612
1376
603
10287
537
-


GOVERNMENT MEDICAL COLLEGES

Name of College

AIQ Seats

15% All India Quota

UR

OBC

SC

ST

NEET Rank

NEET Marks

NEET Rank

NEET Marks

NEET Rank

NEET Marks

NEET Rank

NEET Marks

North Delhi Municipal Corporation Medical College, Delhi

7

405

645

679

636

13,825

539

24,538

505

Dr. Baba Saheb Ambedkar Medical College, Rohini, Delhi

15

818

632

1,088

625

9,612

556

32,794

483
Questions related to NEET