NEET 2020 Cutoff Punjab: Baba Farid University of Health Sciences (BFUHS) releases the NEET Cutoff Punjab 2020 in the last week of August after the completion of the Punjab MBBS Counselling 2020. The cutoff for the 85% state quota seats will be released by BFUHS and on the behalf of Medical Counselling Committee (MCC), Directorate General of Health Services (DGHS) will release the 15% All India Quota seats. BFUHS will release Punjab NEET 2020 cutoff for both MBBS and BDS courses for all participating colleges and all categories. The NEET 2020 Punjab cutoff will carry details such as allotted courses, category, cutoff NEET 2020 marks and the rank of the candidate. Additionally, it will also include the quota - management or government - under which the specific cutoff applies. Considering that the cutoff would be made on the basis of NEET scores, candidates must qualify the exam. Aspirants can go through the article to get a more thorough knowledge of NEET 2020 Cutoff Punjab.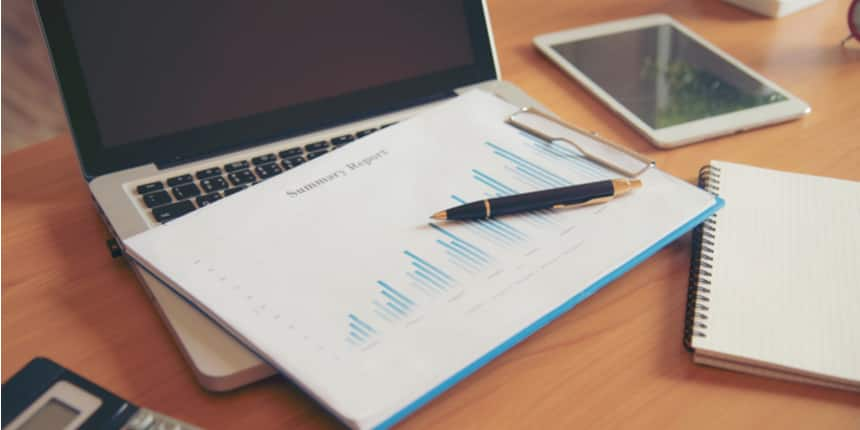 NEET 2020 Cutoff Punjab
The cutoff depicts the minimum marks or ranks on the basis of which admission is granted to MBBS/BDS colleges. Since the NEET Punjab 2020 cutoff depends on various factors like candidate's NEET 2020 scores, the number of seats and number of applicants, it can vary from one institute to another. In a normal way, only those candidates who score the cutoff required for the applied institute in their respective categories will get admission to an MBBS or BDS course.
Factors to determine NEET 2020 cutoff Punjab
Candidates should keep in mind that the Punjab 2020 NEET cutoff changes depending on the factors mentioned below.
Number of aspirants appeared in NEET 2020

Performance of the aspirants in the exam.

Number of seats

Number of applications received for admission by the specific college.

The category of the candidate who applied for Punjab MBBS admission 2020
NEET 2020 Cutoff Punjab- All India Quota
DGHS releases the Punjab NEET 2020 cutoff for All India Quota on behalf of MCC. The cutoff will be made on the basis of NEET scores only and will carry details such as cutoff marks and rank of all the categories. Candidates who have scored the required cutoff or ranks will only be allowed seats.
NEET 2020 Cutoff Punjab- 85% States Quota
The counseling for 85% of state quota seats will be conducted by BFUHS. NEET cutoff 2020 Punjab for state quota seats will include the minimum marks and ranks that the candidate has to score for admission. Admission most likely will not be given if a candidate scores less than the required cutoff marks or gets a rank below the cutoff rank.
NEET Previous Year's Cutoff
Candidates can check out some previous year's cutoff to get an idea as to how much marks/rank is required to get admission to their desired college.
Punjab MBBS 2019 cutoff for State Quota seats:
Government medical colleges
Name

Govt. Quota Seats

General

OBC

SC

NEET Rank

NEET Marks

NEET Rank

NEET Marks

NEET Rank

NEET Marks

Government Medical College, Amritsar

13969

523

25831

489

109071

363

Government Medical College, Patiala

10363

537

22448

498

105722

366

Guru Gobind Singh Medical College and Hospital, Faridkot

15351

518

34193

470

118468

353
Government Dental Colleges
Name

Govt. Quota Seats

UR

OBC

SC

NEET Rank

NEET Marks

NEET Rank

NEET Marks

NEET Rank

NEET Marks

Govt. Dental College & Hospital, Patiala

35282

467

39753

459

181250

300

Punjab Govt. Dental College & Hospital, Amritsar

41730

455

51520

438

185095

298
Private dental colleges (Government Quota)
Name

Govt. Quota Seats

UR

OBC

SC

NEET Rank

NEET Marks

NEET Rank

NEET Marks

NEET Rank

NEET Marks

Adesh Institute of Dental Sciences & Research, Bathinda

--

--

--

--

--

--

Baba Jaswant Singh Dental College Hospital & Research Institute, Ludhiana

59541

425

92749

381

267240

245

Christian Medical College, Ludhiana

--

--

--

--

--

--

Dasmesh Institute of Research & Dental Sciences, Faridkot

74673

404

147050

327

249309

255

Desh Bhagat Dental College & Hospital, Mandi Gobindgarh

222464

272

351101

204

506392

150

Genesis Institute of Dental Sciences & Research, Ferozepur

631470

119

476712

158

502005

151

Guru Nanak Dev Dental College & Research Institute, Sunam

624443

120

723959

101

720267

102

Luxmi Bai Institute of Dental Sciences & Hospital, Patiala

148254

326

282820

237

359272

200

National Dental College & Hospital, Gulabgarh

143405

330

261551

248

413954

179

Rayat Bahra Dental College, Mohali

559602

135

146195

328

643250

117

Shaheed Kartar Singh Sarabha Dental College & Hospital, Ludhiana

129867

343

206867

282

300448

228

Sri Guru Ram Das Institute of Dental Sciences & Research, Amritsar

51227

438

75137

403

265436

246

Sukhmani Dental College & Hospital, Derabassi

634297

119

356750

201

724032

101
Private dental colleges (Management Quota)
Name

Mgt. Quota Seats

UR

OBC

SC

NEET Rank

NEET Marks

NEET Rank

NEET Marks

NEET Rank

NEET Marks

Adesh Institute of Dental Sciences & Research, Bathinda

586428

129

683133

108

718936

102

Baba Jaswant Singh Dental College Hospital & Research Institute, Ludhiana

110901

361

326017

215

700996

105

Christian Medical College, Ludhiana

45525

448

65955

415

208555

281

Dasmesh Institute of Research & Dental Sciences, Faridkot

196343

289

461484

163

720267

102

Desh Bhagat Dental College & Hospital, Mandi Gobindgarh

412251

180

-




-




Genesis Institute of Dental Sciences & Research, Ferozepur

331328

212

752788

96

671389

111

Guru Nanak Dev Dental College & Research Institute, Sunam

281121

238

682528

109

-




Luxmi Bai Institute of Dental Sciences & Hospital, Patiala

254229

253

752788

96

-




National Dental College & Hospital, Gulabgarh

324290

216

650888

115

-




Rayat Bahra Dental College, Mohali

602921

125

713532

103

671752

111

Shaheed Kartar Singh Sarabha Dental College & Hospital, Ludhiana

293008

231

434111

172

737138

99

Sri Guru Ram Das Institute of Dental Sciences & Research, Amritsar

20367

503

56004

430

166233

312

Sukhmani Dental College & Hospital, Derabassi

659486

113

641138

117

677901

110
NEET Cutoff Punjab MBBS 2018 for All India Quota:
Medical Colleges

UR

OBC

SC

ST

NEET Rank

NEET scores

NEET Rank

NEET scores

NEET Rank

NEET scores

NEET Rank

NEET scores

Government Medical College, Patiala

3700

575

--

--

40268

458

61588

422

Government Medical College, Amritsar

5211

563

--

--

30753

478

57299

428

Guru Govind Singh Medical College, Faridkot

5892

559

--

--

43070

453

63897

418
NEET 2018 Cutoff Punjab BDS for All India Quota seats:
Dental Colleges

UR




OBC




SC




ST




NEET Rank

NEET scores

NEET Rank

NEET scores

NEET Rank

NEET scores

NEET Rank

NEET scores

Punjab Government Dental College & Hospital, Amritsar

15754

517

--

--

66542

415

90734

383

Government Dental College, Patiala

14675

520

--

--

71016

408

--

--
NEET Cutoff Punjab for All India Quota 2017:
Name of college

AIQ seats

Category-wise cutoff

UR




OBC




SC




ST




NEET Rank

NEET Marks

NEET Rank

NEET Marks

NEET Rank

NEET Marks

NEET Rank

NEET Marks

Government Medical College, Amritsar

30

4673

585

-

-

33964

481

57977

433

Guru Govind Singh Medical College, Faridkot

15

4880

583

-

-

38368

471

61242

428

Government Medical College, Patiala

30

3938

590

-

-

29954

490

53731

441
NEET cutoff Punjab for State Quota 2017
To check NEET 2017 cutoff Punjab (MBBS) - Click here
To check NEET 2017 cutoff Punjab (BDS) - Click here
Questions related to NEET
Showing 84259 out of 84259 Questions