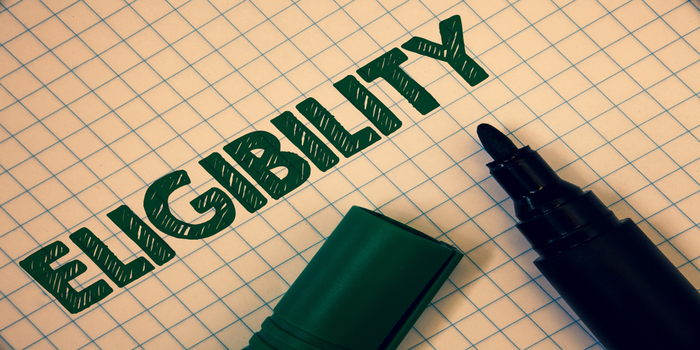 PGIMER Eligibility Criteria 2019 – Candidates applying for PGIMER 2019 must ensure that they fulfil the PGMER 2019 eligibility criteria so as to appear in the same. The eligibility criteria of PGIMER 2019 is according to the terms laid by Post Graduate Institute of Medical Education And Research (PGIMER) Chandigarh. PGIMER eligibility criteria 2019 prescribe the minimum requirements for admission which includes the parameters like education, internship experience etc. The candidature of a candidate is liable to get cancelled any stage of the process of admission if s/he is found to violate the PGIMER 2019 eligibility criteria. 
Admissions Open Now
KIITEE 2019
Apply now for KIITEE 2019 | 100 Courses | 1 Exam
LATEST: PGIMER 2019 result for January session - Click here, for more details!
PGIMER offers admission process to 143 Master of Surgery (MS) and Doctor of Medicine (MD) seats twice a year through its January and July sessions. Candidates must take the entrance examination of PGIMER 2019 for the purpose of admission. Candidates will be granted admission on the basis of the merit rank obtained in the entrance test subject to fulfillment of the eligibility criteria of PGIMER 2019. Check the article below to get detailed information about PGIMER eligibility criteria 2019.
PGIMER 2019 Eligibility Criteria – General Criteria for all candidates
Educational Requirement: Candidates seeking admission to MD/MS through PGIMER 2019 courses must complete their MBBS degree from a Medical Council of India recognized University/Institute.

Internship Requirement: All candidates along with completion of their MBBS degree will be required to complete a rotatory one-year internship by December 31, 2018, for the January session and by June 30, 2019, for the July session.

Registration: Candidates must possess a permanent/provisional registration certificate from the Medical Council of India according to the PGIMER eligibility criteria 2019.
PGIMER 2019 Eligibility Criteria – For Different Nationalities
Citizens of India: Candidates who are Indian citizens are eligible to apply for PGIMER 2019. They, however, are required to present a proof of their nationality which includes any valid photo-identity card (Voter ID/Aadhaar Card/Passport).

Overseas Citizen of India: Candidates applying under this category will be required to furnish the proof of their registration at the time of counselling, as Overseas Citizen of India (OCI) under Section 7A of the 1955 Citizenship Act.

Foreign Nationals: Candidates who are foreign nationals and seeking admission through PGIMER 2019 are required to process their applications through Ministry of Health and Welfare, Government of India, New Delhi after obtaining prior permission from MCI. The advance copy of all such applications needs to be submitted before the last date to PGIMER Chandigarh. The other eligibility criteria of PGIMER 2019 will also have to be fulfilled by such candidates in order to appear for the entrance examination.
PGIMER Eligibility Criteria 2019 – For Different Categories
Candidates applying under different categories under the seat reservation criteria of PGMER 2019 are required to fulfil the eligibility criteria of PGIMER 2019 mentioned below.
Scheduled Caste/Scheduled Tribe (SC/ST): Candidates applying under these categories are required to produce a relevant certificate from a competent authority. The certificate must be issued within a year of the PGIMER 2019 application form deadline for and must be translated to Hindi/English if it is in any other language.

Persons with Disability (PwD): Candidates claiming reservation under this category are required to produce a certificate from a duly constituted and authorized Medical Board of the Central or State Government Hospitals/Institutions certifying the type of physical disability.

Candidates practising/ practised in Rural Areas: Candidates as such can apply for reservation under the RA category upon furnishing of a certificate from the District Magistrate concerned that they have worked for at least two years in a rural area until December 31, 2018 (for the January session).

Sponsored or Deputed Category: Candidates, in order to be eligible for this category, will be required to produce the certificates listed below from the sponsoring authority or employer in order to be considered for admission to PGIMER 2019.
Certificate to prove that the candidate is either a permanent or regular employee working with the relevant sponsoring authority for a period of at least three years on or before December 31, 2018 (for the January session).

A certificate stating that the sponsoring authority/employer will employ the candidate for a period of five years at least in the field that s/he will undergo training at PGIMER Chandigarh.

A final establishment stating that any form of financial liability as stipends will be borne by the employer/sponsoring authority only and that in no way PGIMER Chandigarh will be responsible for the same.
PGIMER 2019 – Who are not eligible to apply?
Candidates who belong to either of the following categories do not fit the eligibility criteria for PGIMER 2019 and will not be considered for admission purposes.
Candidates pursuing their MS/MD degree from any institution are not eligible for admission through PGIMER 2019.

Candidates unable to pass to obtain their MBBS degree or whose MBBS degree is not recognized by the Medical Council of India.

Candidates who do not manage to complete the rotatory internship of twelve months by December 31, 2018, are not eligible according to PGIMER eligibility criteria 2019.
More like PGIMER Entrance Exam
Questions related to PGIMER Entrance Exam