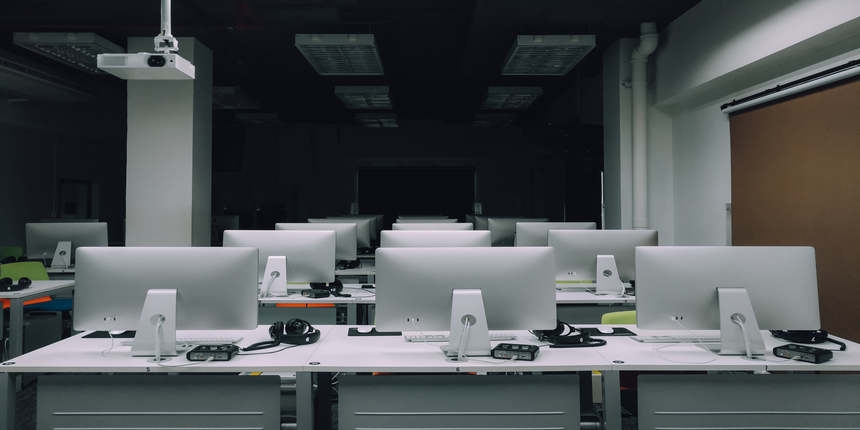 JIPMER Exam Centres 2019 - JIPMER Puducherry will issue the list of JIPMER 2019 exam centres with the release of information brochure on March 6. The exam is likely to be held in 120 exam cities as was the case last year. This list of 120 exam centres of JIPMER 2019 can be checked in the article below. The number of JIPMER exam centres 2019 allotted in one exam city will depend upon the number of applicants from a city, availability of exam venue, etc. The applicants of JIPMER MBBS will be required to choose three JIPMER 2019 exam cities while filling the application form. Candidates must note that the exam centres of JIPMER 2019 are allotted on the basis of first-come-first-served, therefore, candidates might not get the opted exam centre. However, it is usually ensured that candidates are allotted those JIPMER exam centres 2019 which are submitted by the candidates in the JIPMER MBBS application form 2019. Candidates will get to know about the allotted JIPMER 2019 exam centres, including exam venue and address, through the admit card. JIPMER 2019 aspirants can check here the complete details about JIPMER MBBS exam centres.
JIPMER MBBS is a national level exam, conducted annually for admission to MBBS courses available in JIPMER Puducherry and JIPMER Karaikal. The registrations for JIPMER 2019 will start from March 6, 2019, and will be open till April 12, 2019, during which candidates will be required to submit their choice preferences for JIPMER 2019 exam centres.


JIPMER MBBS Sample Paper
Download Free Sample Paper for JIPMER MBBS
Download Now
JIPMER MBBS Exam Centres 2019
States/Union Territories

Test Cities

Andhra Pradesh

Guntur

Kakinada

Kurnool

Nellore

Rajahmundry

Tirupathi

Vijayawada

Visakhapatnam

Vizianagaram

Assam

Dibrugarh

Guwahati

Jorhat

Silchar

Tezpur

Bihar

Muzaffarpur

Patna

Chandigarh

Chandigarh

Chattisgarh

Bhilai Nagar

Bilaspur

Raipur

Delhi

New Delhi

Gujarat

Ahmedabad

Anand

Gandhinagar

Mehsana

Rajkot

Surat

Vadodara

Haryana

Ambala

Faridabad

Gurugram

Hisar

Kurukshetra

Sonipat

Yamunanagar

Jammu & Kashmir

Jammu

Jharkhand

Dhanbad

Jamshedpur

Ranchi

Karnataka

Belgaum

Bengaluru

Hubli

Mangalore

Mysore

Shimoga

Kerala

Cochin

Kannur

Kollam

Kottayam

Kozhikode

Thrissur

Trivandrum

Madhya Pradesh

Bhopal

Gwalior

Indore

Jabalpur

Sagar

Satna

Ujjain

Maharashtra

Amravati

Kolhapur

Mumbai

Nagpur

Nashik

Navi Mumbai

Pune

Manipur

Imphal

Meghalaya

Shillong

Mizoram

Aizawl

Odisha

Bhubaneswar

Cuttack

Rourkela

Sambalpur

Puducherry

Puducherry

Punjab

Amritsar

Bhatinda

Jalandhar

Ludhiana

Mohali

Patiala

Sangrur

Rajasthan

Jaipur

Jodhpur

Udaipur

Tamil Nadu

Chennai

Coimbatore

Madurai

Nagercoil

Namakkal

Salem

Thoothukudi

Tiruchirapalli

Tirunelveli

Tiruvannamalai

Telangana

Hyderabad

Karimnagar

Warangal

Tripura

Agartala

Uttarakhand

Dehradun

Roorkee

Uttar Pradesh

Ghaziabad

Greater Noida

Meerut

Noida

Agra

Allahabad

Bareilly

Kanpur

Lucknow

Mathura

Moradabad

Varanasi

West Bengal

Asansol

Bishnupur

Durgapur

Hooghly

Howrah

Kalyani

Kolkata

Siliguri
JIPMER MBBS 2019 Exam Centres – Important Points
Candidates will be asked to enter three exam centres which needs to be submitted in the order of preference while filling the JIPMER application form 2019.

The exam centres of JIPMER 2019 will be allotted to candidates on first-come-first-served basis. Therefore, it is suggested to candidates to fill the JIPMER 2019 application form at the earliest.

JIPMER Puducherry stated regarding the JIPMER exam centres, "the JIPMER MBBS exam venues are situated within the perimeter of 25 to 30 kms from the main city. Hence, the candidates are advised to visit the exam venue one day prior to the exam date".

JIPMER Puducherry reserves the right to change the JIPMER MBBS 2019 exam centres with a prior notice sent to the candidates.

In case seats are not available in the exam centre of JIPMER MBBS 2019 opted by the candidate, s/he is allotted an exam centre in nearby exam cities.

Candidates will be informed about the allotted JIPMER MBBS 2019 exam centre through the JIPMER admit card only. 

No request for change of JIPMER MBBS exam centres 2019 will be entertained by the authorities.
Questions related to JIPMER MBBS