NEET 2023 Effective Preparation Tips by Experts: How to Prepare Biology
NEET Biology Preparation Tips: Are you planning to appear for the NEET 2023 entrance exam? If yes, then you need to prepare effectively to get a good score. It is important to adhere to the tips and guidelines given by experts to maximize your chances of success. This article provides some useful NEET 2023 effective preparation tips that will help you achieve your goal.
Stay up-to date with NEET News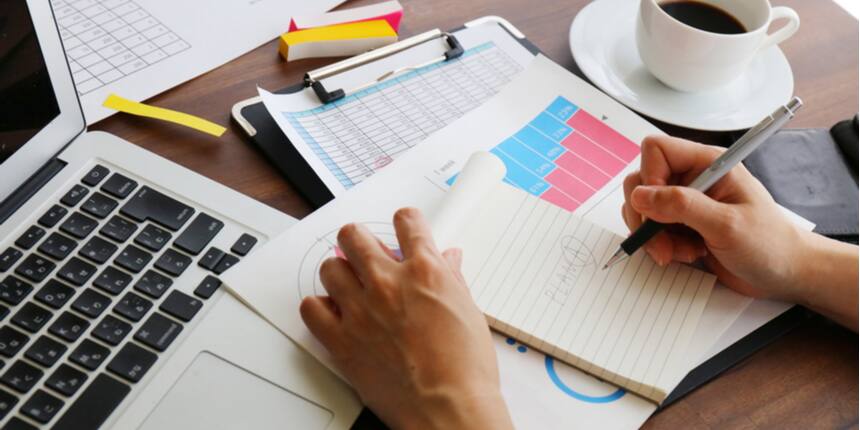 Biology is one of the most scoring subjects in NEET and requires a lot of dedication and hard work for effective preparation. In terms of NEET exam, biology accounts for half the pie as you can earn up to 360 marks and can increase his/her chances of success.
While learning is a key component of the biology course, it too requires the application of concepts from the NCERT syllabus. A thorough analysis of the previous year's questions is strongly advised to align your preparation with the NEET pattern to score higher on D-day.
To help you get the best results, here are some expert tips from Anurag Tiwari, National Academic Director (Medical), Aakash BYJU'S. With these tips, you can prepare for the NEET 2023 Biology exam effectively and score more.
How To Prepare For Biology: A Structured NEET Study Plan
Students should recognize that to crack NEET UG effectively, a stepwise method can help.
Read and revise the master book for the NEET exam i.e. NCERT

Test your understanding with practice questions

Use rigorous error analysis to identify weak and strong areas

Effective time management with time-bound mock tests
NEET Biology Preparation Tips: Hot Spots Of NCERT
Analysis of the previous year's questions suggests that one should focus on the most relevant NCERT chapters, which are given below, but all NCERT chapters must be revisited. These chapters account for more than half of the questions in NEET's biology section.
Biotechnology: principles and processes

Molecular basis of inheritance

Human Reproduction

Sexual reproduction in flowering plants

Animal kingdom

Principles of inheritance and variation

Biomolecules

Cell: the unit of life

Evolution

Morphology of flowering plants
Chapters like Human Reproduction and Biotechnology: Principles and Processes are enjoyable chapters to read and appear simple at first glance, but these lessons have posed challenging problems that become deciding criteria for selection.
NEET UG 2023 do or die chapters like Molecular basis of inheritance and Principles of inheritance and variation are extremely tough to understand and necessitate several revisions. Also, from these lessons, questions have been framed from lines that are overlooked by students, hence every line of NCERT can have equal relevance and must be fully learnt.
For example, the sentence "RNA polymerase facilitates the opening of DNA helix during transcription" was asked for the first time in this year's NEET exam.
How to read the NCERT syllabus for NEET?
More than 90% of NEET questions are directly from NCERT and are based on rote learning. Many questions are asked verbatim in the manner suggested in NCERT. For example, the question "Signals for parturition originate from the fully developed foetus and the placenta" has been asked twice in the past.
Every student reads the NCERT but "How it has to be read is the key aspect?" It is recommended that students underline encircle or highlight important keywords and sentences. This will help stimulate specific areas of the brain resulting in better retention and an enhanced revision process. Another consideration is to include key points in the margins of the NCERT and also mention additional points in the margins while practising.
NEET UG 2023 Biology Tips: Rigorous Practice And Consistency
It is required that a student completes the Biology section in 45-50 minutes which appears to be a daunting challenge, to begin with, but if one pushes hard enough nothing is unsurmountable. As a result, consistent practice of timed mock tests improves both exam temperament and increase efficiency in bubbling the OMR.
Biology appears to be simple on the surface, but it can get difficult if a student does not carefully examine all the possibilities. Practising NEET UG 2023 questions frequently will improve your ability to attempt questions in less time. The student should try to integrate the concepts of different chapters and use them while practising questions. While reading the question, pay attention to words like do not, incorrect/ correct, and true/false because they are frequently misinterpreted.
NEET Biology Tips: Strategy For Selecting Questions From Section B
One must attentively study all of the questions in section B before carefully selecting only 10 questions in which he/she is more confident. Longer questions in biology, such as statement based questions and match-the-column questions, may appear challenging at first glance, but upon closer reading, you may discover that they are quite simple. Assertion-Reason questions are always believed to be extremely tough and students rarely read them.
Questions related to NEET
Showing 116773 out of 116773 Questions