NEET PG 2024 Exam Analysis: The National Board of Examinations (NBE) will conduct the National Eligibility cum Entrance Test for Postgraduate (NEET-PG) 2024 in computer-based mode. NEET PG 2024 exam analysis as well as student reactions will be provided on this page after the conclusion of the exam.
In the previous session of NEET PG, a total of 2,08,898 candidates appeared for the exam at 902 examination centres spread across 277 cities. As per the NEET PG 2024 exam pattern, candidates will have to answer a total of 200 multiple-choice questions. The total marks for the NEET PG 2024 question paper will be 800. NEET PG 2024 exam will be conducted for admission to 13,886 Master of Surgery (MS), 26,699 Doctor of Medicine (MD), and 922 PG Diploma seats. To know more about the NEET PG examination, candidates are advised to read the full article.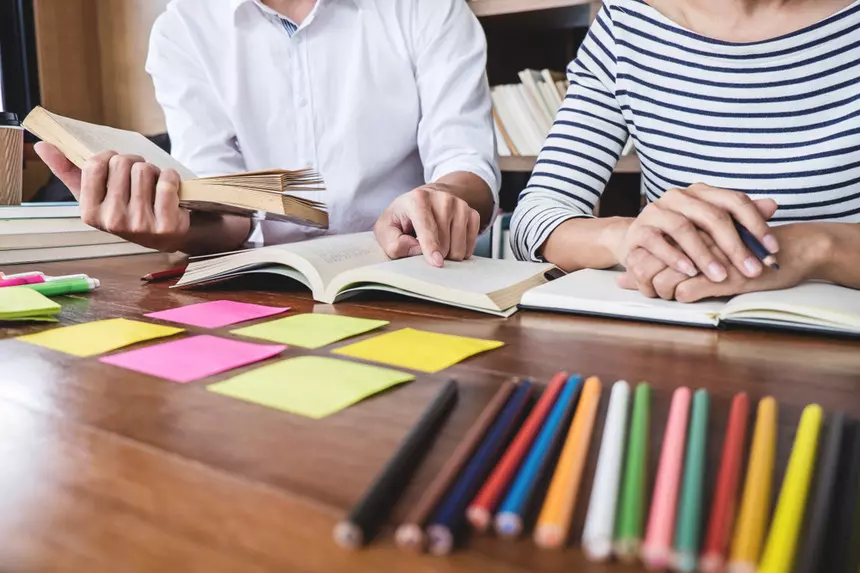 NEET PG 2024 Exam Analysis - Difficulty Level, Reviews, Student Reactions
NEET PG 2024 exam pattern
Candidates can check the paper pattern of NEET PG 2024 from the table mentioned below.
NEET PG 2024 paper pattern
| | |
| --- | --- |
| Particulars | Details |
| Mode of NEET PG 2024 Examination | Computer-based Test |
| Duration of Examination | 3 hours 30 minutes |
| Medium of the Question paper | English |
| Number of Questions | 200 |
| Type of Questions | Multiple Choice Questions |
| Marking Pattern | Correct Answer: +4 marks, Incorrect Answer: - 1 marks, Unanswered Question: 0 marks |
NEET PG exam analysis- Previous year
Exam analysis of NEET PG previous year's session by various coaching experts and aspirants who have appeared in the exam is available here.
NEET PG 2023 Exam Analysis by Marrow
In NEET PG 2023 exam, there were multiple questions on the same topic, such as Vitamin-B, Arthritis, TORCH infection, CMV, and STDs.
There were quite a few conceptual questions which were lengthy & in-depth.
A significant number of questions were integrated and were having subject overlap. For example, Questions came from the Gynaecology-Paediatrics combination, Surgery-Pharma combination, Orthopaedics-Radiology combination etc.
Subjects like OBG, Microbiology, Biochemistry, and Medicine were more focused in the NEET PG 2023 question paper.
Less number of questions from Dermatology, Anatomy & Ortho, and Anaesthesia was asked in the NEET PG exam 2023.
NEET PG 2023 Exam Analysis by Aspirants
According to a candidate named, Nikita, the exam was easy and had many previous year topics. Another candidate, Praksash said that 80% of the test consisted of the previous year's paper and topics. According to the students' reactions, some found the question paper to be easy while several students said that the paper was moderately difficult.
NEET PG 2022 exam analysis by Aakash+BYJU'S
Overall review of NEET PG 2022 exam
Overall, the NEET PG 2022 was a straightforward exam – with cherry red macula & Torres bodies & crumpled paper appearances & G6PD deficiencies. A few tricky questions: is the child with tender hepatomegaly & mild jaundice having icteric leptospirosis? There's nothing to suggest DHF / Chikungunya & it's definitely not hepatic encephalopathy!
Detailed analysis of NEET PG 2022 exam
As per the experts of Aakash:
A lot of OBGYNs! Again, mostly straightforward. IUCD – contradictions; manual sweep for retained placenta; mid-pelvis (IBQ).
As expected, several questions on contraception.
A couple of questions on ectopic pregnancy.
75 image-based questions – but about 30 of those didn't really need an image – like the one on hemolytic anemia having splenomegaly as the accompanying clinical finding.
Many clinical scenarios – again a lot of them where the clinical scenario wasn't relevant at all: for example, the 4-line description of cholera case, only to turn around and ask the receptor for the toxin!
Quite a lot of questions from molecular biology & biochemistry – straightforward facts.
Surgery was simple – exploratory laparotomy for perforation-peritonitis & stab wound; intussception.
Tricky question on the inhaled foreign body: flexible bronchoscopy is risky in a hypoxemic patient & foreign body removal is easier with rigid bronchoscopy. Reduced air entry was the answer.
Scleromalacia perforans – the one important ocular complication of RA.
HLA-DQ2 seen in celiac disease.
Final verdict on NEET PG 2022 exam
Do the PYP-topics thoroughly:
The winner will find solutions to problems. Others will find excuses.
NEET 2022 exam analysis by Marrow
The NEET PG 2022 question paper was easy to moderate one.
The questions were direct and a lot of questions were having subject overlap.
Subjects like ENT, obs gyne, and mycology were more focused on the NEET PG question paper.
Around 95% were clinical scenario questions, even for pre- & paraclinical subjects
The spread of topics in the NEET PG paper 2022 was consistent & as expected.
Most questions in NEET PG 2022 were straightforward in the presentation of facts. Only about 6-8 questions had a few vague descriptions
COVID19 related questions were primarily in the paraclinical space.
A fewer number of questions from subjects like surgery/medicine/peds were asked in the NEET PG 2022 question paper.
NEET PG 2022 exam analysis by aspirants
According to Priya Sinha, NEET PG 2022 exam was easy to moderate. A lot of questions were asked from microbiology and pathology and the duration of the exam was enough to complete the test.
Another NEET PG 2022 aspirant, Amit Jaiswal said, "exam was easy and questions were expected, however, the pattern of the questions is different from the previous year. Around 10 to 20 questions are out of the box".
Deepika Kaushik who took the postgraduate exam for the second time said, the clinical sections had the maximum number of questions. Only the 30 to 40 questions are event-based. The overall difficulty level of the NEET PG 2022 question paper was easy.
NEET PG 2021 exam analysis by Aakash and Career Xpert
The NEET PG 2021 question paper includes 40% of questions from a mixture of clinical topics, 20% image-based questions, and 40% one-liner factual questions.
No multiple correct or match the following pattern of questions.

In comparison to INI CET, the exam was easy, even after the reduction of questions to 200.

High yield subjects that formed a major bulk of the paper were Medicine, surgery, obstetrics and gynaecology, PSM, pharmacology, and pathology.

In short subjects, questions were scoring and answerable if the basic knowledge of the subject was gained.

Many NEET PG 2021 questions were from high-yield expected topics like optic pathway lesions (ophthalmology), leprosy, STD and immunobullous disorders (dermatology), vitamin deficiency (biochemistry), and waste disposal (PSM).

As per the NEET PG exam review 2021, many students were expecting questions on Covid but not even a single question related to covid was asked.

Integrated questions related to 1st and 2nd prof subjects were on the easier side. Many of these had giveaway options.

Direct repeat questions were less than 5 per cent.

Instead of focusing on rare syndromes and complex clinical scenario-based questions, students who had knowledge of simple facts and who could apply basic concepts will definitely crack the exam.

The clinical scenarios were straightforward too – if the image was tough, the clinical scenario was a give-away
NEET PG 2021 section-wise Difficulty Level
The exam was divided into three sections and each section has its own difficulty level which is mentioned below.
| | |
| --- | --- |
| Part A | The section was easy compared to last year. |
| Part B | The section was moderate and a bit more difficult than last year. |
| Part C | Part C was said to be extremely length and was the toughest section of the paper. |
NEET 2020 exam analysis by medical aspirants
According to the students, "Part A & B of the exam were of moderate level, however part C was extremely difficult and lengthy. The test had maximum number of clinical-case based questions than expected."
The subjects with highest weightage were Medicine, OBGY, Pharmacology, Surgery and the topics which was most difficult were PSM, Cartilage & Partograph. Despite the concerns over frauds, the officials kept a tight check on the security at every centre.
According to The Times of India report Dr. Sakthivel, from Anna Nagar, said "Questions from obstetrics & gynaecology (Obes. & Gyna.), Surgery and Ophthalmology were much more difficult and many didn't appear in previous year question papers." On the contrary, basic science (anatomy, physiology, biochemistry, pathology and microbiology) was easy and helped in focussing more on tougher questions.
Technical Glitches in NEET PG 2020
Many students faced technical issues during the exam which made students furious towards the authority. As the exam happens once a year, it was disappointing for students to face such issues. A medical student, in fact, burst out her anger on social media and posted a tweet regarding this technical glitch. She has to change her seat 7 to 8 times because of the technical issue with her computer