NEET 2020 Cutoff J & K - Last Years JK MBBS/BDS Cut offs Here
NEET 2020 Cutoff J & K - The regulatory authority, Jammu and Kashmir Board of Professional Entrance Examinations (JKBOPEE) is competent to release the J & K NEET cutoff 2020 after completion of all processes of counselling. Authorities will release the cutoff of J & K MBBS/BDS for 100% state quota seats. NEET cutoff J&K is the last rank and marks at which the admission to the particular college and category will be granted. The preparation of JK MBBS cutoff 2020 will be done on the basis of seat allotment list which will be released by the state counselling authority. Candidates must note that the Jammu and Kashmir do not take part in any centralized counselling session for 15% All India Quota seats (AIQ). Therefore, only the state counselling body will conduct the J & K MBBS counselling session for all available seats in the government and private MBBS/BDS colleges. Must read - NEET Cutoffs 2020!
LATEST: NEET result 2020 has been declared on October 16 at the official website. Check NEET cut off 2020 here.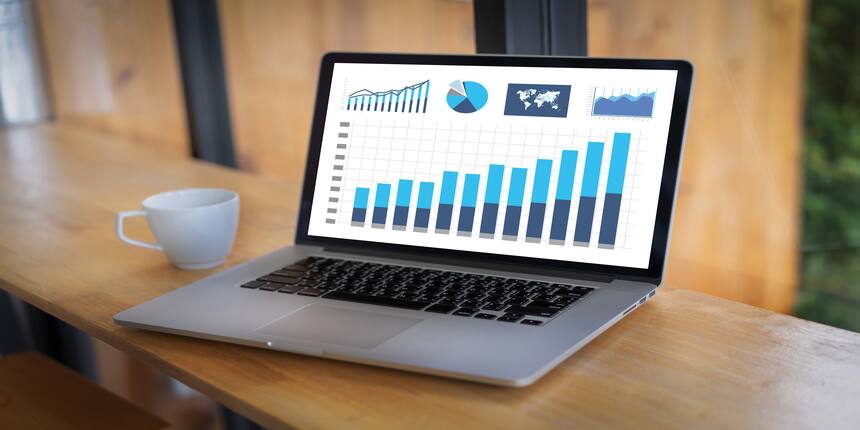 NEET 2020 Cutoff J & K will be released only in online mode for aspirants whose names are included in the seat allotment list. J & K MBBS admission 2020, will be granted only on the basis of scores obtained in NEET. So, it is necessary for aspirants to score minimum qualifying marks in NEET 2020. As the cutoff for 2020 academic session has not been released, aspirants can go through the article on NEET 2020 cutoff J&K, previous years cutoff to strategize about admissions in colleges.
Details of NEET 2020 Cutoff J & K
The last All India Rank (AIR), JK rank along with its corresponding score on which admission will be granted in the MBBS/BDS colleges of the state will be considered as the NEET cutoff 2020 J & K. JKBOPEE is responsible for releasing J & K MBBS cutoff 2020 which will comprise the last marks and ranks of the applicants who have granted admission to MBBS and BDS courses. J & K NEET cutoff 2020 will be released after completion of all counselling and mop-up round process.The cutoff marks of J & K MBBS/BDS 2020 will be an estimated score for the applicants to obtain for granting the admission to colleges as per their NEET score and rank. J & K NEET cutoffs vary every year. So, aspirants must go through the data of NEET cut off just for reference only.
Factors determining the NEET 2020 Cutoff J & K
Candidates can go through the below mentioned different factors on which J & K MBBS cutoff 2020 depends.
NEET cutoff 2020 J & K - 100% State Quota seats
For admission to various medical and dental colleges of the state the cutoffs of J & K NEET will be prepared for 100% state quota seats. The cutoffs will be prepared after the completion of J & K MBBS counselling 2020. Authorities will conduct three online rounds of counselling for admission in various MBBS/BDS colleges of Jammu & Kashmir on the basis of their seats availability. Since the cutoffs of this year have not been released by the authorities, applicants can go through the J & K MBBS cutoff previous years to set a target score to achieve for granting admission. Candidates can refer to the table below to know about the J & K NEET cutoff of 2019, 2018, 2017.
J & K NEET Cutoff 2019 - 100% State Quota
Medical colleges
Name of College

JK Rank

AIR

Score

JK Rank

AIR

Score

JK Rank

AIR

Score

JK Rank

AIR

Score

OM

SC

STL

STK

Government Medical College, Srinagar

211

28667

539

1126

91174

441

2640

233845

315

528

53247

493

Government Medical College, Jammu

245

31565

533

547

54422

491

1973

157916

373

736

66935

472

SKIMS Medical College, Srinagar

229

30255

536

1272

100648

430

2680

237486

313

536

53558

493

Government Medical College, Kathua

251

31958

532

1515

120945

408

3316

366942

241

787

69836

468

Government Medical College, Baramulla

250

31938

532

1921

153167

377

3244

352134

248

795

70506

467

Government Medical College, Rajouri

705

64628

476

1571

124636

404

3069

312675

268

838

73568

463

Government Medical College, Anantnag

249

31896

532

1947

155527

375

3052

309389

270

888

76509

459

ASCOMS Sidhra Jammu

571

55949

489

--

--

--

--

--

--

--

--

--
Dental colleges
Name of College

OM

SC

STL

STK

STO

JK Rank

AIR

Score

Rank

AIR

Score

Rank

AIR

Score

Rank

AIR

Score

Rank

AIR

Score

Government Indira Gandhi Dental College, Jammu

473

48782

501

2311

192715

345

3422

393000

230

905

77594

458

1705

134026

395

Government Dental College, Srinagar

669

61772

480

2476

211228

331

2266

187513

349

2029

162424

369

-






Institute of Dental Science, Sephora, Jammu

2233

184272

351

--

--

--

--

--

--

--

--

--

--

--

--
J & K MBBS/BDS Cutoff 2018 - 100% State Quota
Government medical colleges
Private medical colleges
Name of College

OM

Management + HM

NRI

NEET Rank

NEET Score

NEET Rank

NEET Score

NEET Rank

NEET Score

633037

119

-

-

-

-

54160

433

77233

400

177220

303
J & K NEET Cutoff 2017 - 100% State Quota
Name of College

100% State Quota

OM

SC

ST

NEET Rank

NEET Marks

NEET Rank

NEET Marks

NEET Rank

NEET Marks

Government Medical College, Srinagar

44,294

458

1,27,437

343

57,757

434

Government Medical College, Jammu

41,455

464

85,240

392

1,43,053

327

Sher-e-Kashmir Institute of Medical Sciences, Soura, Srinagar

49,094

449

1,23,869

347

--

--
J & K MBBS contact details
Jammu ( From November to April )
Jammu and Kashmir Board of Professional Examinations
4th Floor, South Block
Bahu Plaza
Jammu - 180012
+91 191 - 2470102
+91 191 – 2479371
Mail id : jak.bopee@jk.gov.in
Srinagar ( From May to October )
Jammu and Kashmir Board of Professional Examinations
Baghat-i-Barzulla
Opposite J & K Bank
Srinagar - 190005
+91 194 - 2433590
+91 194 2433760
+91 194 2437647 (**Help Desk for Online Submission of Forms)
Questions related to NEET
Showing 101994 out of 101994 Questions