NEET 2020 Cutoff Uttarakhand
NEET 2020 Cutoff Uttarakhand: Hemwati Nandan Bahuguna Uttarakhand Medical Education University (HNBUMU) releases the category-wise Uttarakhand NEET 2020 cutoff. The cutoff will be released for state quota seats of the three participating institutes after the completion of the Uttarakhand MBBS 2020 counseling process. On behalf of the Medical Counselling Committee (MCC), the Directorate General of Health Services (DGHS) will release NEET 2020 cutoff Uttarakhand for 15% All India Quota (AIQ) seats. The Uttarakhand MBBS merit list 2020 will be used for Uttarakhand MBBS admission 2020 to both state quota seats and All India Quota seats will be prepared on the grounds of NEET rank or scores, which in turn will be used for preparing the cutoffs. The other factors that determine the NEET cutoff 2020 Uttarakhand other than NEET 2020 scores, include a number of seats, number of applicants as well as previous years cutoff trends. Aspirants can go through the article to get a better understanding of NEET 2020 cutoff Uttarakhand.
UPDATE: NEET 2020 admit card released: Download now!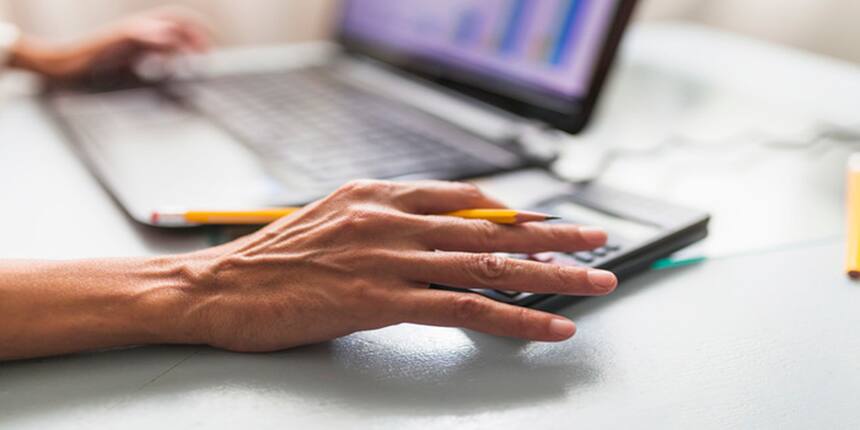 About NEET 2020 cutoff Uttarakhand
NEET cutoff Uttarakhand 2020 indicates the last rank or score on which the admission is granted. Therefore, aspirants who score less than Uttarakhand NEET cutoff 2020 have fewer chances to get a seat into their desired college, unless aspirants who have been allotted seats decide to vacate them. It is to be noted that NEET 2020 cutoff Uttarakhand will only be available after the completion of the counseling process.
Factors determining Uttarakhand NEET 2020 Cutoff
Candidates should know that the NEET Uttarakhand cutoff 2020 depends on various factors such as
Uttarakhand NEET MBBS Cutoff 2020 – State Quota
HNBUMU will publish NEET cutoff 2020 for state quota seats for various categories including under the reservation policy prescribed for Uttarakhand MBBS admission 2020. The categories included under state quota for NEET 2020 cutoff Uttarakhand are:
Unreserved (UR)

Other Backward Class (OBC)

Scheduled Caste (SC)

Scheduled Tribe (ST)

NEET Cutoff 2020 Uttarakhand
NEET 2020 Cutoff Uttarakhand – All India Quota
DGHS will conduct the counselling and seat allotment for 15% All India Quota Uttarakhand NEET Cutoff 2020. The authority will also publish the cutoffs for the three affiliated medical colleges after the conclusion of the counselling process. Uttarakhand MBBS counselling 2020 will be conducted on the grounds of the category-wise merit rank of candidates which will be determined using NEET 2020 score. Only such candidates who score equal to or more than the NEET 2020 are likely to get admission to MBBS course.
Uttarakhand NEET MBBS All India and State Quota - Previous years' cutoff
The previous years Uttarakhand NEET MBBS cutoff for 15% All India and 85% State Quota seats in various participating medical colleges have been provided below. Aspirants can glance through the cutoff details to get an understanding of the cutoff trends.
Uttarakhand NEET MBBE 2019 Cutoff- 50% state quota seats
Government Medical colleges
Name Of College

EWS_ OPEN

GEN_ OPEN

OBC_ OPEN

SC_OP EN

ST_OP EN

AIR

Score

AIR

Score

AIR

Score

AIR

Score

AIR

Score

GOVERNMENT DOON MEDICAL COLLEGE, DEHRADUN

61988

480

34931

526

47447

503

175570

358

124472

404

GOVERNMENT MEDICAL COLLEGE, HALDWANI

41393

514

26133

545

28181

540

153455

377

108943

420




Private Colleges (State Quota seats)

Name Of College

GEN_ OPEN

OBC_ OPEN

SC_W OMEN

ST_OP EN

OBC_ WOM EN




AIR

Score

AIR

Score

AIR

Score

AIR

Score

AIR

Score

HIMALAYAN INSTITUTE OF MEDICAL SCIENCES, DEHRADUN (ALL INDIA - STATE QUOTA)

90994

441

237117

313

299515

276

171814

361

109029

420

SHRI GURU RAM RAI INSTITUTE OF MEDICAL AND HEALTH SCIENCES, DEHRADUN (ALL INDIA - STATE QUOTA)

117920

411

376904

237

482761

194

386539

232

138525

391

VEER CHANDRA SINGH GARHWALI MEDICAL AND RESEARCH INSTITUTE, SRINAGAR

30727

535

34399

527

131733

397









Dental Colleges



Name of College (State Quota)

GEN_ OPEN

OBC_ OPEN

SC_OP EN

ST_OP EN

ST_OP EN

AIR

Score

AIR

Score

AIR

Score

AIR

Score

AIR

Score

SEEMA DENTAL COLLEGE, RISHIKESH, DEHRADUN (STATE QUOTA)

324386

262

381582

235

813586

112

523097

181

523097

181

UTTARANCH AL DENTAL AND MEDICAL RESEARCH INSTITUTE, DEHRADUN (STATE QUOTA)

806841

113

















Uttarakhand NEET MBBS 2019 Cutoff- All India Quota
Government Medical College
COLLEGE NAME

General

GN PWD

SC

ST

Rank

Scores

Rank

Score

Rank

Score

Rank

Score

UTTARANCHAL HOSP TRUST MC, HALDWANI

9522

593

198322

341

54207

492

72718

464

Government Doon Medical College, Dehradun

8044

599

175087

359

54038

492

68697

470
Uttarakhand NEET MBBS 2018 cutoff - All India Quota
Uttarakhand NEET MBBS 2018 cutoff - State Quota Seats
Government Medical Colleges
Name of College

Govt. Seats

UR Open

OBC

SC

ST

NEET Rank

NEET Marks

NEET Rank

NEET Marks

NEET Rank

NEET Marks

NEET Rank

NEET Marks

Government Medical College, Haldwani.

18270

509

23979

494

123035

349






Veer Chandra Singh Garhwali Government Institute of Medical Science & Research, Srinagar, Garhwal

27684

485

41930

455

167183

311

135865

337

Government Doon Medical College, Dehradun

20396

503

28301

483

154156

321

123622



Private Medical College
Name of College

UR Open

OBC

SC

ST

NEET Rank

NEET Marks

NEET Rank

NEET Marks

NEET Rank

NEET Marks

NEET Rank

NEET Marks

Shri Guru Ram Rai Institute of Medical & Health Sciences, Dehradun

68504

412

104986

367

755529

96

248255

256

Himalayan Institute of Medical Sciences, Jolly Grant, Dehradun

54650

433

114086

358

517357

146

219690

274
Private Dental Colleges
Name of College

UR Open

OBC

SC

ST

NEET Rank

NEET Marks

NEET Rank

NEET Marks

NEET Rank

NEET Marks

NEET Rank

NEET Marks

Seema Dental College & Hospital, Rishikesh

300210

228

475109

159

661508

113

750610

97

Uttaranchal Dental College & Medical Research Institute, Dehradun

729542

100

735703

100

741849

98

691889

107
Uttarakhand NEET MBBS 2017 cutoff - All India Quota
Government Medical Colleges
Name of College

All India Quota

UR

OBC

SC

ST

NEET Rank

NEET Marks

NEET Rank

NEET Marks

NEET Rank

NEET Marks

NEET Rank

NEET Marks

Government Medical College , Haldwani

6264

574

-

-

43,274

460

54,498

439

Government Doon Medcial College, Dehradun

5595

578

-

-

42,689

462

57,878

433

Veer Chandra Singh Garhwali Government Institute of Medical Science & Research, Srinagar, Garhwal

6871

570

-

-

44,352

458

51,638

444
Uttarakhand NEET MBBS cutoff for State Quota seats for the year 2017
Government Medical Colleges
Name of College

State Quota

UR

OBC

ST

SC

NEET Rank

NEET Marks

NEET Rank

NEET Marks

NEET Rank

NEET Marks

NEET Rank

NEET Marks

Government Medical College, Haldwani

16,934

528

25,863

501

89,935

386

1,08,087

364

Doon Medical College, Dehradun

19,008

521

30,687

489

1,17,484

353

1,30,261

340

Veer Chandra Singh Garhwali Government Institute of Medical Science & Research

24,465

505

34,453

479

1,13,237

358

1,42,547

328
Questions related to NEET
Showing 101952 out of 101952 Questions