Admission in private medical colleges through NEET
Admission in private medical colleges through NEET - It is a well-known fact that the maximum number of NEET qualified aspirants will seek an MBBS seat in private medical colleges of the country. In such a scenario, getting information about admission in private medical colleges through NEET becomes crucial. All the private medical colleges come under the regulation of State counselling authority of the state in which they are located. For example, if a private medical or dental college is located in Chennai, the State Authority of Tamil Nadu will be responsible for the counselling process. MCC does not conduct the admission process for private medical colleges. Also, note that all seats in private colleges are generally filled on the basis of NEET All India Rank (AIR). Further, all seats in private colleges are open to all candidates, irrespective of the category they belong to. The private colleges also offer seats to Non-Resident Indians (NRI Quota). There are several minority institutions as well which are run by trusts which will grant admission to medical aspirants.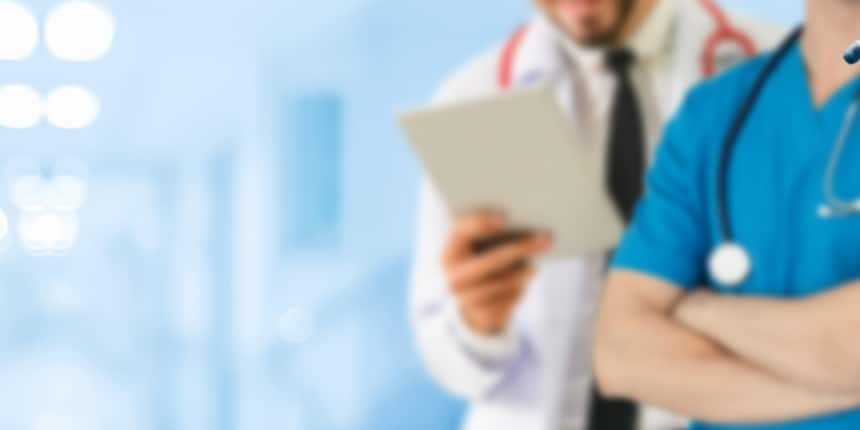 Re-opened: NTA has re-opened NEET 2020 application form correction window till May 31
Admission in private medical colleges through NEET - Key Highlights
Respective state counselling authorities will conduct the counselling for admission to private colleges.

MCC/DGHS has no role in the counselling process

Admission is open to NEET 2020 qualified candidates only, with the allotment to be made on the basis of NEET 2020 AIR.

Apart from counselling for private colleges, the state authority will also conduct counselling for state quota seats in government colleges.

Reservation criteria apply to state quota seats only, while for private colleges there is no reservation based on a candidate's category.

Domicile: Applicant with state domicile only can apply for admission to state quota seats. However, for private colleges, any candidate who is an Indian and has qualified in NEET 2019 can apply.
Counselling Authority for Private Colleges
Type of institute

Counselling Authority

Government Colleges

Respective State Authorities will conduct counselling for filling 85% State Quota seats (all seats in the state of Jammu and Kashmir).




Counselling for the remaining 15% seats will be conducted by MCC/DGHS.

Private Colleges

The concerned State Authority will conduct counselling for all seats available in private institutes in that state.




For example, Directorate of Medical Education (DME), Tamil Nadu will conduct counselling for all private colleges in the state.
How to apply for admission in private colleges
NEET-qualified candidates need to apply through the respective state authorities for admission. Applications are generally available in online mode. The typical application process through state authorities is explained below:
Registration - Online registration is the common form of registration, where the candidate has to enter details like name, phone number and email id.

Filling of application form - This step includes filling of personal, academic and contact information. Scanned copies of relevant documents, including photographs, signature, and caste certificates should also be uploaded.

Payment of application fee - the fee will vary from one state authority to another. Also, payment is generally accepted online, but draft payment may be also accepted in some cases.

Submission of application form - The completed application form must be submitted before the last date.
Publication of State Merit List
Based on applications received, the state authority will release a state merit list, on the basis of which admission to MBBS and BDS will be granted. The merit list will be prepared using NEET 2020 scores.
Generally, candidates who are ranked higher are assigned/ select government medical and dental colleges, as fees tend to be lower. That being said some may also take admission in private colleges instead of a government college because the private college is highly rated. For example, CMC Vellore is one of the premier private medical colleges in the country, and therefore it would be not a surprise if a candidate prefers it over a government college.
Reporting at the assigned college
Once a college has been allotted to a candidate, s/he needs to report at the college within the given deadline to complete admission formalities. Or else the seat will be cancelled. At the time of reporting the candidate should bring with them all necessary documents, including score card, admit card and other prescribed documents.
Admission in private medical colleges through NEET - Application form start date
Since the admission-cum-counselling will be conducted by respective state authorities, they may have their own schedule. Here we listed a state-wise tentative schedule for start of application form :
State-wise Application Schedule
| | |
| --- | --- |
| State Authority | Application Start Date |
| AP MBBS Admission 2020 | Last week of June 2020 |
| | Third week of June 2020 |
| | Last week of June 2020 |
| | Last week of June 2020 |
| | Second week of June 2020 |
| | Last week of June 2020 |
| | First week June 2020 |
| | Third week of June 2020 |
| | Second week of June 2020 |
| | Phase 2: Second week of June 2020 |
| | Last week of June 2020 |
| | Last week of June 2020 |
| | Last week of June 2020 |
| | Third week of June 2020 |
| | Third week of June 2020 |
| | Third week of June 2020 |
| | Last week of June 2020 |
| | Last week of June 2020 |
| | Last week of June 2020 |
| | Last week of June 2020 |
| | Last week of June, 2020 |
| | Last week of June 2020 |
| | Last week of June 2020 |
| | Third week of June 2020 |
| | Second week of June 2020 |
| | First week of June 2020 |
Top private medical colleges in India
Questions related to NEET
Showing 84421 out of 84421 Questions