AIPVT Seat Matrix 2020 - Veterinary Council of India (VCI) will release the AIPVT 2020 Seat Matrix mentioning the list of colleges offering BVSc and AH courses. A link to check AIPVT 2020 seat matrix will be provided on this page when released. Last year, as per AIPVT seat matrix, a total of 525 seats were allotted through counselling process. Alike last year, AIPVT seat matrix 2020, it is expected that as many as 43 governments and four private veterinary colleges will be participating for admission to 15% All India Quota seats in BVSc and AH courses. The seat matrix of AIPVT 2020 will help candidates during the counselling process while providing the preferences of colleges.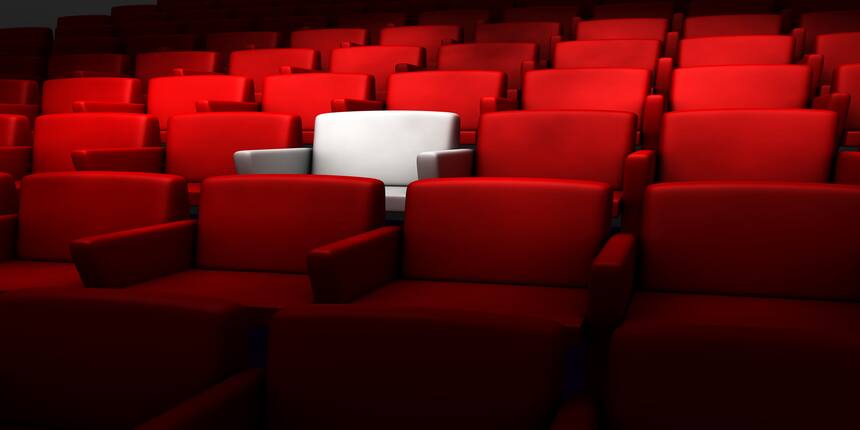 From AIPVT 2020 seat matrix, a total of 387 seats will be reserved for Unreserved (UR) candidates, 3 for Other Backward Classes (OBC) candidates. While, only 73 and 36 will be reserved for Scheduled Caste (SC) and Scheduled Tribe (ST) aspirants, respectively. Out of the total AIPVT seats, around 26 seats are available for Physically Handicapped (PH) medical students irrespective of their category. It must be noted that the admission to Bachelors of Veterinary Sciences (BVSc) and Animal Husbandry (AH) courses will be done on the basis of scores obtained in NEET. Read the article on AIPVT seat matrix 2020 to know the number of participating colleges, seat reservation and other details.
National Eligibility cum Entrance Test - NEET 2020 will be conducted on September 13 for admission to MBBS, AYUSH, BDS and other related courses across India. Also, it is mandatory for candidates who wish to pursue a medical degree from colleges abroad to qualify the offline exam by securing NEET cutoff 2020 prescribed by NTA. VCI will release the application form of AIPVT 2020 shortly which must be filled to register for counselling process. AIPVT counselling 2020 will then be conducted with the eligible candidates.
AIPVT Seat Matrix 2020 - Reservation Criteria
All the participating institutes of AIPVT 2020 follows a standardised reservation policy as per the directives of the Supreme Court of India. Out of 525 seats, 15% seats will be reserved for SC candidates, while 27% seats for OBC and 7.5% for ST aspirants only. Check the table below mentioning the AIPVT 2020 seat reservation criteria.
AIPVT reservation criteria
| | | |
| --- | --- | --- |
| Category | Seat reservation (in %) | Number of seats reserved |
| SC | 15% | 75 |
| ST | 7.5% | 36 |
| OBC | 27% | 03 |
| PH | 5% from each category | 26 (all categories) |
AIPVT Seat Matrix 2020
The table below mentions previous years seat matrix of AIPVT mentioning the number of colleges, category-wise reservation of seats and other details.
AIPVT seat matrix (2019)
Veterinary colleges

15% AIQ

UR

UR PH

OBC

OBC PH

SC

SC PH

ST

ST PH

N.T. RAMA RAO COLLEGE OF VETERINARY SCIENCE, GANNAVARAM-521101,

KRISHNA DISTT.,

11

10

0

0

0

1

0

0

0

COLLEGE OF VETERINARY SCIENCE PRODDATUR- 516360,

11

8

0

0

0

2

0

1

0

COLLEGE OF VETERINARY SCIENCE, TIRUPATI-

517502, CHITTOOR,

11

8

1

0

0

0

1

1

0

FACULTY OF VETERINARY SCIENCE, KHANAPARA,

GUWAHATI – 781022,

12

9

0

0

0

2

0

1

0

BIHAR VETERINARY COLLEGE, PATNA -

800014

9

6

1

0

0

2

0

0

0

COLLEGE OF VETERINARY SCIENCE & ANIMAL

HUSBANDRY, POST

BOX NO. 6, ANJORA, DURG – 491001

12

10

0

0

0

1

0

1

0

COLLEGE OF VETERINARY SCIENCE AND ANIMAL HUSBANDRY, ANAND–

388001.

12

8

1

0

0

2

0

1

0

COLLEGE OF VETERINARY SCIENCE & ANIMAL

HUSBANDRY, JUNAGADH-362001,

12

9

0

0

0

2

0

1

0

COLLEGE OF VETERINARY SCIENCE & ANIMAL

HUSBANDRY, NAVSARI- 396450,

12

8

1

0

0

2

0

1

0

COLLEGE OF VETERINARY SCIENCE AND ANIMAL HUSBANDRY,

SARDAR

KRUSHINAGAR- 385506,

12

9

0

0

0

2

0

1

0

COLLEGE OF VETERINARY SCIENCES, HISAR - 125004

9

7

0

0

0

1

0

1

0

DR. G. C. COLLEGE OF VETERINARY & ANIMAL SCIENCES, DIST. KANGRA, PALAMPUR – 176062.

9

7

1

0

0

1

0

0

0

VETERINARY COLLEGE, HEBBAL, BANGALORE - 560024.

11

8

0

0

0

2

1

0

0

VETERINARY COLLEGE, NANDINAGAR BIDAR - 585401, KARNATAKA

9

7

0

0

0

0

1

0

1

VETERINARY COLLEGE, GOKULA, VIDYANAGAR, HASSAN-573202, KARNATAKA

11

7

1

0

0

2

0

1

0

VETERINARY COLLEGE, VINOBA NAGAR, P.B. NO. 53, SHIVAMOGGA- 577204, KARNATAKA

12

9

0

0

0

2

0

1

0

COLLEGE OF

VETERINARY & ANIMAL SCIENCES, MANNUTHY, P.O., TRISSSUR - 680651,

KERALA

15

11

1

0

0

2

0

1

0

COLLEGE OF

VETERINARY AND ANIMAL SCIENCES, POOKOT, LAKKIDI P.O.,

WAYANAD - 673576 KERALA

12

9

0

0

0

2

0

1

0

COLLEGE OF VETERINARY SCIENCE & ANIMAL

USBANDRY, JABALPUR-482001,

12

9

1

0

0

1

0

1

0

COLLEGE OF VETERINARY SCIENCE & ANIMAL

HUSBANDRY, DIST. INDORE, MHOW- 453446.

12

10

0

0

0

2

0

0

0

COLLEGE OF VETERINARY SCIENCE &ANIMAL HUSBANDRY, KUTHULIYA, DIST –

REWA, 486001

12

8

1

0

0

2

0

1

0

MUMBAI VETERINARY COLLEGE, PAREL, MUMBAI - 400012,

MAHARASHTRA

12

9

0

0

0

2

0

1

0

NAGPUR VETERINARY COLLEGE, SEMINARY

HILLS, NAGPUR - 440006.

12

8

1

0

0

2

0

1

0

COLLEGE OF

VETERINARY & ANIMAL SCIENCES ,

PARBHANI - 431402, MAHARASHTRA

12

9

0

0

0

2

0

1

0

K.N.P. COLLEGE OF VETERINARY SCIENCE, POST – SHIRWAL,

DISTT.SATARA 412801

9

6

1

0

0

0

1

0

1

COLLEGE OF

VETERINARY AND ANIMAL SCIENCES,

UDGIR - 413517,

10

9

0

0

0

1

0

0

0

COLLEGE OF VETERINARY SCIENCE & ANIMAL

USBANDRY, SELESIH, AIZAWL – 796014,

MIZORAM

11

5

0

3

0

2

0

1

0

COLLEGE OF VETERINARY SCIENCE & ANIMAL

HUSBANDRY,

BHUBANESWAR – 751003

12

9

1

0

0

1

0

1

0

RAJIV GANDHI COLLEGE OF

VETERINARY & ANIMAL SCIENCES,

KURUMBAPET, PUDUCHERRY - 605009.

12

9

0

0

0

2

0

1

0

KHALSA COLLEGE OF ANIMAL AND VETERINARY SCIENCES, RAM

TIRATH ROAD, AMRITSAR – 143002

(PRIVATE COLLEGE(

9

7

1

0

0

1

0

0

0

COLLEGE OF VETERINARY SCIENCE, LUDHIANA- 141004,

9

6

0

0

0

2

0

1

0

COLLEGE OF

VETERINARY & ANIMAL SCIENCE, BIKANER – 334002, RAJASTHAN

12

9

0

0

0

2

0

1

0

MAHATMA JYOTIBA PHULE COLLEGE OF VETERINARY AND ANIMAL SCIENCE, CHOMU-303702, RAJASTHAN

(PRIVATE COLLEGE)

12

9

1

0

0

1

0

1

0

COLLEGE OF

VETERINARY & ANIMAL SCIENCE, NAVANIA, UDAIPUR- 313601, RAJASTHAN

12

9

0

0

0

2

0

1

0

ARAWALI VETERINARY COLLEGE, SIKAR- 332001, RAJASTHAN (PRIVATE COLLEGE)

12

8

1

0

0

2

0

1

0

MADRAS VETERINARY COLLEGE, VEPERY HIGH ROAD, CHENNAI

- 600007, TAMIL NADU

12

9

0

0

0

2

0

1

0

VETERINARY COLLEGE &

RESEARCH INSTITUTE, NAMMAKKAL – 637001,TAMIL NADU

12

8

1

0

0

1

1

1

0

VETERINARY COLLEGE &

RESEARCH INSTITUTE, ORTHANADU-614625, TAMIL NADU

12

10

0

0

0

2

0

0

0

VETERINARY COLLEGE &

RESEARCH INSTITUTE, TIRUNELVELI-627358, TAMIL NADU

12

9

1

0

0

1

0

1

0

COLLEGE OF VETERINARY SCIENCE, HYDERABAD

-500030, ANDHRA PRADESH.

11

8

0

0

0

2

0

1

0

COLLEGE OF VETERINARY SCIENCE, KORUTLA- 505326, TELANGANA

11

8

0

0

0

2

0

1

0

COLLEGE OF VETERINARY SCIENCE AND ANIMAL HUSBANDRY, R.K. NAGAR, AGARTALA,

TRIPURA

8

5

1

0

0

1

0

1

0

COLLEGE OF VETERINARY SCIENCE & ANIMAL

HUSBANDRY, KUMARGANJ, FAIZABAD - 224229,

UTTAR PRADESH

8

7

0

0

0

1

0

0

0

COLLEGE OF VETERINARY SCIENCE & ANIMAL

HUSBANDRY, MATHURA – 281001, UTTAR PRADESH

12

8

1

0

0

2

0

1

0

COLLEGE OF

VETERINARY AND ANIMAL SCIENCE, PANTNAGAR - 263145, DISTT. UDHAM SINGH NAGAR,

UTTARAKHAND

9

7

0

0

0

1

0

1

0

FACULTY OF

VETERINARY & ANIMAL SCIENCES, 37, KSHUDIRAM BOSE SARANI, BELGACHIA,

KOLKATA - 700037. WEST BENGAL

12

9

0

0

0

2

0

1

0

INTERNATIONAL INSTITUTE OF VETERINARY EDUCATION AND

RESEARCH, BAHU AKBARPUR, ROHTAK – 124001, HARYANA.

(PRIVATE COLLEGE)

12

10

0

0

0

1

0

1

0

Total seats

525

387

19

3

0

75

5

36

2
AIPVT seat matrix (2018)
| | | | | | | | | | |
| --- | --- | --- | --- | --- | --- | --- | --- | --- | --- |
| Name of Veterinary Colleges | 15% All India Quota seats | UR | UR-PH | OBC | OBC-PH | SC | SC-PH | ST | ST-PH |
| Faculty of Veterinary Science, Khanapara, Guwahati | 12 | 11 | 0 | 0 | 0 | 1 | 0 | 0 | 0 |
| College of Veterinary Sciences, Tirupati | 11 | 7 | 1 | 0 | 0 | 2 | -- | 1 | 0 |
| N.T. Rama Rao College of Veterinary Science, Gannavaram Krishna District | 11 | 9 | 0 | 0 | 0 | 1 | 0 | 1 | 0 |
| College of Veterinary Sciences, Proddatur | 11 | 7 | 1 | 0 | 0 | 2 | 0 | 1 | 0 |
| College of Veterinary Sciences and Animal Husbandry, Post Box number 6, Drug | 12 | 9 | 0 | 0 | 0 | 2 | 0 | 1 | 0 |
| College of Veterinary Sciences and Animal Husbandry, Anand | 9 | 7 | 1 | 0 | 0 | 1 | 0 | 0 | 0 |
| College of Veterinary Sciences and Animal Husbandry, Sardar Krushinagar | 11 | 8 | 0 | 0 | 0 | 2 | 0 | 1 | 0 |
| College of Veterinary Sciences and Animal Husbandry, Navsari | 12 | 8 | 1 | 0 | 0 | 2 | 0 | 1 | 0 |
| College of Veterinary Sciences and Animal Husbandry, Junagadh | 9 | 7 | 0 | 0 | 0 | 1 | 0 | 1 | 0 |
| DR. G. C. College of Veterinary Sciences, Dist. Kangra, Palampur | 9 | 6 | 1 | 0 | 0 | 2 | 0 | 0 | 0 |
| College of Veterinary Sciences, Hisar | 11 | 9 | 0 | 0 | 0 | 1 | 0 | 1 | 0 |
| Veterinary College, Hebal, Bangalore | 11 | 7 | 1 | 0 | 0 | 2 | 0 | 1 | 0 |
| Veterinary College, Nandinagar Bidar, Karnataka | 9 | 7 | 0 | 0 | 0 | 0 | 1 | 1 | 0 |
| Veterinary College, Vinoba Nagar, P.B. No. 53, Shivamogga, Karnataka | 12 | 9 | 0 | 0 | 0 | 2 | 0 | 1 | 0 |
| Veterinary College, Gokula, Vidyanagar, Hassan, Karnataka | 11 | 8 | 1 | 0 | 0 | 1 | 0 | 1 | 0 |
| College of Veterinary Sciences and Animal Husbandry, Mannuthy, P.O., Trissur, Kerala | 12 | 10 | 0 | 0 | 0 | 2 | 0 | 0 | 0 |
| College of Veterinary and Animal Sciences, Pookot, Lakkidi P.O., Wayanad, Kerala | 12 | 8 | 1 | 0 | 0 | 2 | 0 | 1 | 0 |
| College of Veterinary Sciences and Animal Husbandry, Selesih, Aizwal | 11 | 6 | 0 | 3 | 0 | 1 | 0 | 1 | 0 |
| College of Veterinary Sciences and Animal Husbandry, Jabalpur | 12 | 8 | 1 | 0 | 0 | 2 | 0 | 1 | 0 |
| College of Veterinary Sciences and Animal Husbandry, Dist. Indore | 12 | 9 | 0 | 0 | 0 | 2 | 0 | 1 | 0 |
| College of Veterinary Sciences and Animal Husbandry, Kuthuliya, Dist Rewa | 12 | 8 | 1 | 0 | 0 | 2 | 0 | 1 | 0 |
| College of Veterinary and Animal Sciences, Parbhani, Maharashtra | 12 | 9 | 1 | 0 | 0 | 1 | 0 | 1 | 0 |
| Nagpur Veterinary College, Seminary Hills , Nagpur | 12 | 10 | 0 | 0 | 0 | 2 | 0 | 0 | 0 |
| Bombay Veterinary College, Parel, Mumbai, Maharashtra | 12 | 8 | 1 | 0 | 0 | 2 | 0 | 1 | 0 |
| College of Veterinary and Animal Sciences, Udgir | 10 | 8 | 0 | 0 | 0 | 0 | 1 | 0 | 1 |
| K.N.P. College of Veterinary Sciences, Post– Shirwal, Satara | 9 | 7 | 0 | 0 | 0 | 1 | 0 | 1 | 0 |
| College of Veterinary Sciences and Animal Husbandry, Bhubaneswar | 12 | 9 | 0 | 0 | 0 | 2 | 0 | 1 | 0 |
| College of Veterinary Sciences, Ludhiana | 9 | 8 | 0 | 0 | 0 | 1 | 0 | 0 | 0 |
| Khalsa College of Animal and Veterinary Sciences, Ram Tirath Road, Amritsar (Private college) | 9 | 6 | 0 | 0 | 0 | 2 | 0 | 1 | 0 |
| Rajiv Gandhi College of Veterinary and Animal Sciences, Kurumbapet, Puducherry | 9 | 6 | 1 | 0 | 0 | 1 | 0 | 1 | 0 |
| College of Veterinary and Animal Sciences, Bikaner, Rajasthan | 12 | 10 | 0 | 0 | 0 | 2 | 0 | 0 | 0 |
| Arawali Veterinary College, Sikar, Rajasthan (Private college) | 12 | 8 | 1 | 0 | 0 | 2 | 0 | 1 | 0 |
| Mahatma Jyotiba Phule College of Veterinary and Animal Sciences, Chomu, Rajasthan (Private college) | 12 | 10 | 0 | 0 | 0 | 1 | 0 | 1 | 0 |
| College of Veterinary Sciences, Hyderabad, Andhra Pradesh | 11 | 7 | 1 | 0 | 0 | 2 | 0 | 1 | 0 |
| College of Veterinary Sciences, Korutla, Telangana | 11 | 7 | 1 | 0 | 0 | 2 | 0 | 1 | 0 |
| Madras Veterinary College, Vepery High Road, Chennai, Tamil Nadu | 12 | 10 | 0 | 0 | 0 | 1 | 0 | 1 | 0 |
| Veterinary College and Research Institute, Nammakkal, Tamil Nadu | 12 | 9 | 0 | 0 | 0 | 2 | 0 | 1 | 0 |
| College of Veterinary and Animal Sciences, Pantnagar, Dist. Udham Singh Nagar, Uttarakhand | 9 | 7 | 0 | 0 | 0 | 0 | 1 | 1 | 0 |
| College of Veterinary Sciences and Animal Husbandry, Mathura, Uttar Pradesh | 12 | 9 | 1 | 0 | 0 | 2 | 0 | 0 | 0 |
| College of Veterinary Sciences and Animal Husbandry, Kumarganj, Faizabad, Uttar Pradesh | 8 | 5 | 0 | 0 | 0 | 2 | 0 | 1 | 0 |
| Faculty of Veterinary and Animal Sciences, 37, Khudiarm Bose Sarani, Belgachia, Kolkatta, West Bengal | 12 | 7 | 1 | 0 | 0 | 3 | 0 | 1 | 0 |
| Total seats | 449 | 328 | 18 | 3 | 0 | 64 | 3 | 32 | 1 |
Questions related to NEET
Showing 84424 out of 84424 Questions