Paramedical vs MBBS - Which is better option MBBS or Paramedical
Paramedical vs MBBS - Medical aspirants should know the difference between MBBS vs Paramedical in order to make informed career decisions. It must be noted that Bachelor of Medicine and Bachelor of Surgery also known as MBBS is one of the most sought-after course options. However, the only way to get an MBBS seat is qualifying the National Eligibility cum Entrance Test (NEET UG), which is the single national level undergraduate medical entrance examination. Since there is only one entrance exam and the seats are limited, securing NEET cutoff becomes really difficult for candidates. Therefore aspirants look for other medical courses without NEET. To help them in the same Careers360 brings to you this article on Paramedical vs MBBS. Candidates can look for the similarities and differences between the two courses to make an informed decision.
Stay up-to date with NEET News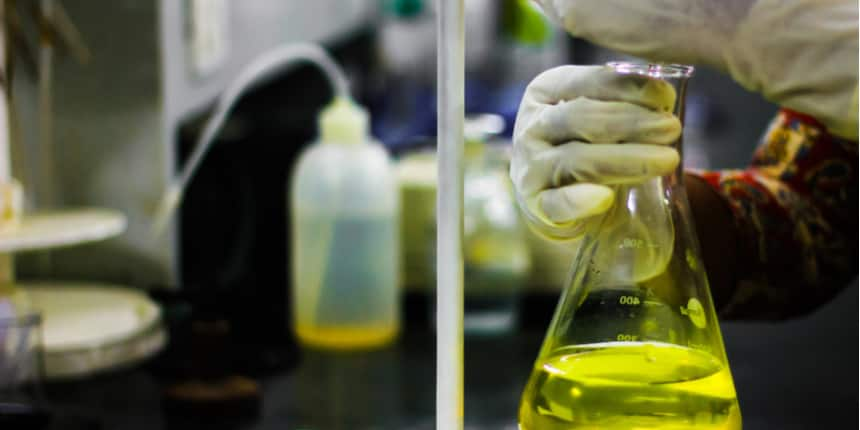 What is Paramedical?
Candidates having an inclination towards treating patients using clinical labs, diagnostic tools, X-ray, ultrasound, etc can profess the career of paramedics. Paramedics are itself an entire branch. The Paramedical course covers topics from Ophthalmic Technology to Nursing to Physiotherapy to Rural Health Care. Key skills required to pursue paramedics as a profession are mentioned below.
Good communication skills

Creative thinking

Physical fitness and strength

Teamwork (sice paramedics work with multiple agencies)

Facing challenges and stressful situations supportingly

Awareness of advanced technology and equipments
What is MBBS?
MBBS is a 5.5 year undergraduate course of which 4.5 years candidates are taught theory and 1 year they have to attend mandatory rotatory internship. As aforementioned, it is mandatory for candidates to qualify in NEET UG in order to secure an MBBS seat in one of the medical colleges of the country. The field deals with medicines and skills can equip candidates to become doctors and surgeons. In order to pursue MBBS as a profession, key skills required are:
Capacity for learning

Hardworking

Considerate

Professionalism

Resilience

Leadership skills
Paramedical vs MBBS - Scope in India
The scope for Paramedical courses in India has increased over the years. Earlier, this was not much popular amongst candidates, also because it did not yield a promising career and good salary. However, now in government hospitals to private ones, the demand for paramedics is ever increasing. Not only that, some people even go ahead in appointing paramedics as personal physiotherapists. Candidates can go through the points below to know about the various job fields for them:
Hospitals

Nursing Homes

Colleges

Research Laboratories

Armed Forces

Railways

NGOs

Research Areas

Business Organisations
On the other hand, the scope of MBBS is far and known as this is one of the most sought-after course options in the nation. Aspiring candidates can opt for one of the following job fields once they complete their MBBS course:
Hospitals

Laboratories

Biomedical companies

Nursing homes

Medical colleges

Health centres

Pharmaceutical and Biotechnology companies
MBBS vs Paramedical - Career opportunities
The career opportunities available to both medicos and paramedics have certain similarities and certain differences. To understand this in a better way candidates can check the available job roles for both courses below.
Career options after MBBS
Doctors

Junior Doctors

Physicians

Junior Surgeons

Medical Professors or Lecturers

Researcher

Scientists
Paramedical career options
Speech Therapist

Audiologists

Radiologists

Occupational Therapist

Medical Laboratory Technologist

Rehabilitation Worker

Paramedic
MBBS vs Paramedical salary
Having known the job roles and scope of Paramedical vs MBBS candidates must also know the salary that they will be earning when pursuing their career fields. A brief of the salary scales for both the courses are provided below for the convenience of candidates.
MBBS salary (per annum)
| | | |
| --- | --- | --- |
| Experience (in years) | Salary scale from | Salary scale up to |
| 0-6 years | 3 to 4 lakh | 6 to 8 lakh |
| 6-12 years | 8 to 10 lakh | 10 to 12 lakh |
| 12-20 years | 12 to 15 lakh | 15 to 18 lakh |

Paramedical salary
| | | |
| --- | --- | --- |
| Level | Salary scale from | Salary scale up to |
| Entry | 2.2 lakh | 12 lakh |
| Senior | 10 lakh | 40 lakh |
Also read:
Frequently Asked Question (FAQs) - Paramedical vs MBBS - Which is better option MBBS or Paramedical
Question: Which is better: Paramedical or MBBS?
Answer:
Since both the courses are different from each other and yield different benefits it is unwise to name the better of the two.
Question: What is the salary scale of Paramedical vs MBBS?
Answer:
The initial salary of MBBS graduates is 3 to 4 lakh per annum and that of paramedics is approx 2.2 lakh per annum.
Question: What is the duration of the MBBS course?
Answer:
MBBS course syllabus is covered in the duration of 5.5 years.
Question: What is the duration of a Paramedical course?
Answer:
The duration of paramedical courses varies from 1 year to 45 years depending on the type of course.
Questions related to NEET
Showing 110229 out of 110230 Questions