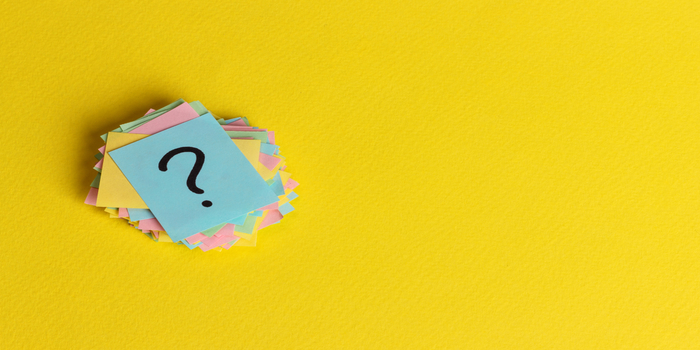 What after MBBS? - One major question that causes dilemma in most doctors nearing the end of their MBBS courses is, What after MBBS? Is going for higher studies like MD/MS a good option or practice/ job?" Even when the answer comes down to pursuing higher studies, which specialization to pick up, opportunities are some common doubts that play in the minds of most of the students nearing the end of their final year of studies. A degree of Bachelor of Medicine and Bachelor of Surgery (MBBS) offers various career opportunities that one can take based on individual interests and life goals.
Admissions Open Now
MIT School of Bioengineering S..
B.Tech Admissions OPEN @ MIT School of Bioengineering | 300+ Recruiters
Apply
LATEST: NEET Application Form Correction Window 2019 has opened from January 14!
MBBS Companion 2019
Predict chances in 3000+ colleges, Know All India Counselling & Admission process etc.
Know More
The article below deals with the various options that are available to MBBS students to opt for after they complete their undergraduate studies thereby answering the question - "What after MBBS."  While a plethora of opportunities exist in terms of higher education, a varied list of opportunities also are available in terms of employment across varied sectors. Health care is one vital sector that is rapidly growing thus bringing in a huge requirement of qualified professionals.
What after MBBS?
Pursuing Higher Studies - While this is the commonly chosen route, the choice to be made here is whether to go for traditional specializations on offer or new age specializations that are still upcoming; whether to pursue post graduation in India or abroad. Some of the options have been clearly specified below.
1. Traditional Specializations after MBBS:
With regard to what after MBBS, the most common choice of many students is pursuing specialization in their area of interest. In this too, the most popular choice of course is an MD/MS or a Diploma in Medicine. In India, admissions to MD/MS are conducted through a few common PG entrance exams which include NEET PG, AIIMS PG, JIPMER PG exam and PGIMER. The specializations offered under MD (Doctor of Medicine), MS (Master of Surgery) and other diploma programmes are listed below in the table.
The list of PG Specializations available are as follows
| | | |
| --- | --- | --- |
| MD Specializations | MS Specializations | Diploma Specializations |
| Aerospace Medicine | ENT | Anesthesia |
| Anatomy | General Surgery | Clinical Pathology |
| Anesthesia | Obstetrics & Gynaecology | DVL |
| Biochemistry | Ophthalmology | ENT |
| Community medicine | Orthopaedics | Health Education |
| Dermatology, Venereology & Leprosy | - | Immunohaematology |
| Family Medicine | - | Obstetrics & Gynaecology |
| Forensic Medicine | - | Occupational Health |
| General Medicine | - | Ophthalmology |
| Geriatrics | - | Orthopaedics |
| Health Administration | - | Paediatrics |
| Hospital Administration | - | Psychiatry |
| Immunohaematology | - | Physical Medicine & Rehabilitation |
| Microbiology | - | Pulmonary medicine |
| Nuclear medicine | - | Radio-diagnosis |
| Paediatrics | - | Radiation Medicine |
| Pathology | - | Sports Medicine |
| Pharmacology | - | Tropical medicine |
| Psychiatry | - | - |
| Physical Medicine & Rehabilitation | - | - |
| Physiology | - | - |
| Pulmonary medicine | - | - |
| Radio diagnosis | - | - |
| Radiotherapy | - | - |
| Sports Medicine | - | - |
| Tropical Medicine | - | - |
2. Upcoming courses in Medical Sciences and Technology- A very upcoming stream that is in high demand, Masters in Medical Sciences and Technology imparts skills that combine sciences and engineering to doctors to train them for the state-of-the-art medical research in a number of vital areas such as Medical Imaging, Molecular Imaging and Image Analysis, Biomaterials and Implants, Regenerative Medicine, Stem Cells, Medical Statistics, Telemedicine, Biomedical Instrumentation, Early Detection of Cancer, Immuno-technology, Clinical Biomarkers, Biosensors, Recombinant DNA Technology, regenerative medicine, Biomedical Simulation. 
3. Options Abroad:  MBBS graduates can also opt to go abroad for further studies in medicine. There are different processes to pursue higher studies in different countries. For example, the USA has USMLE for PG aspirants, PLAB is for pursuing higher studies in UK while the Australia Medical Council has AMC exams. All of these facilitate the process of higher studies in the respective countries as well as job opportunities after course completion.
What after MBBS? - Other Opportunities
1. Government Jobs in health services departments 
MBBS degree holders can pursue government job opportunities in central and state health services departments. The highly sought out central government job opportunities for MBBS graduates is through the Combined Medical Services (CMS) conducted by UPSC while there are various state-level health services exams for job opportunities within the respective states.   
The Combined Medical Services exam is conducted by the Union Public Service Commission to recruit doctors to a number of central government institutions like Railways, municipal corporations, government hospitals and dispensaries. The jobs are permanent in nature and subsequently offers administrative work in government health services.
 
2. Defence Services: Jobs in Army, Navy and Air Force 
It is not just engineers and other graduates that have the opportunity to serve the nation with recruitment in the defence services but also doctors. MBBS graduates are recruited by the Indian Defence Ministry for army hospitals, infantry units and emergency services. The nature of job is permanent and those recruited for the jobs are also trained in military camps. This is done to make them work in sync with the army personnel and understand the emergency situations where the army and other defence personnel step in to provide relief efforts.
3. Employment in Hospital Chains
Fresh from college while still deciding on what after MBBS, graduates can seek work opportunities in hospital chains which operate in the private sector.  Top hospital chains like Max Hospitals, Apollo Hospitals, and Fortis Hospitals have country-wide operations and they also offer lucrative pay packages to doctors.
 
4. Opportunities in Research and Academics 
For people with an inclination towards research, it is a very satisfying choice to pursue it and join academia towards training and guiding budding medical professionals. Top pharmaceutical firms offer lucrative opportunities to MBBS graduates in their research and development units. Not just that various renowned medical institutions including AIIMS, PGIMER, JIPMER, Indian Council for Medical Research (ICMR), Tata Institute of Fundamental Research (TIFR), Centre for Cellular and Molecular Biology (CCMB) etc offer excellent opportunities for research and academics.
5. Career in Health Administration/Hospital Management
Hospitals can function well if their health services and day-to-day operations are managed well. This is another area where doctors increasingly can play a good role as they understand the system better. Most hospitals recruit doctors who can understand the problem areas, tackle challenges and find ways to enhance efficiency of processes and administration. This kind of role is generally available to doctors who have completed an additional management programme after MBBS degree.  Master-level  programmes like Health Administration and Hospital Management impart crucial skills to the doctors for managing multi-specialty hospitals, special clinics, insurance companies to name a few. 
6. Biomedical Engineering and Sciences
Developing various machines and instruments for use in health services is another specialized field which doctors with engineering skills can opt for. Such courses intend to develop engineering strategies to advance inventions in the medical field to improve healthcare and patient care. 
7. Self-employment through private practice/ Public health 
One of the answers to what after MBBS is setting up a clinic and start private practice. An MBBS degree also allows one to practice medicine independently, so it is one option that is opted by many doctors to gain hands on experience.
Public health is another area which has a huge need for doctors. The careers opportunities include role as counsellor, Psychiatric and medical social worker, research consultants and trainer as well as entrepreneur.
A host of respectable not-for-profit organizations also require doctors to carry on their charitable work. Prominent among those are WHO, UNO, Médecins Sans Frontières.
Questions related to NEET