Postgraduate Medical Courses
Postgraduate Medical Courses: Medical graduates after completing their MBBS (Bachelor of Medicine and Bachelor of Surgery) undergraduate course seeks to know the best Postgraduate Medical Courses after their MBBS. Candidates can opt to study MCI (Medical Council of India) recognized PG course for completing further medical studies in their Post Graduation, which suits their ability. We at Careers360 have come to you with the detailed account of each and every branch of PG medical admission in India. We should be helping you in deciding what you should opt for and what makes you opt for the particular PG Medical branch!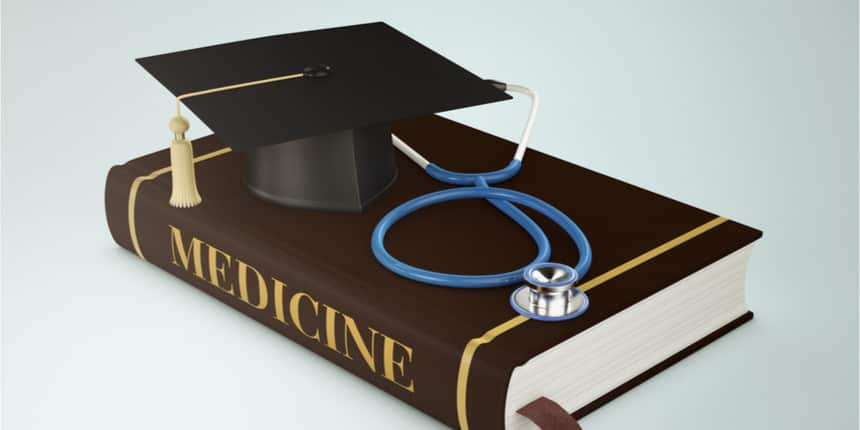 It must be noted by candidates that admission to PG courses in most of the colleges in India is done through National Eligibility cum Entrance Test for Postgraduate Medical Courses, commonly known as NEET PG, except for some colleges who do not come under the ambit of NEET PG which are AIIMS, PGIMER, Chandigarh, JIPMER, Puducherry, NIMHANS, Bengaluru, Sree Chitra Tirunal Institute for Medical Sciences and Technology, Trivandrum.
Once you have taken the Post Graduate Medical Entrance Exam(s); you have the following Postgraduate Medical Courses to opt for:
Doctor of Medicine (MD) is a program of 3 years PG course degree in medicine. Medical doctors or applicants possessing M.B.B.S. degrees in their undergraduation are eligible to apply for this course. To excel in the field of medicine applicants opt for a Doctor of Medicine or MD degree for specialization in post graduation. After successful completion of MD, medical PG course, aspirants will be eligible to work as a physician. The following are the list of PG medical courses comprised under the Doctor of Medicine.
All about MD specialisation
MD Specialisations

Aerospace Medicine

Marine Medicine

Radiotherapy

Anatomy

Medical Genetics

Respiratory Medicine

Anesthesiology

Microbiology

Sports Medicine

Biochemistry

Nuclear medicine

Immunohematology and Blood transfusion

Biophysics

Paediatrics

Infectious Diseases

Community medicine

Palliative Medicine

Tropical Medicine

Dermatology, Venereology & Leprosy

Pathology

Hospital Administration

Emergency Medicine

Pharmacology

Radio diagnosis

Family Medicine

Psychiatry

Health Administration

Forensic Medicine

Physical Medicine & Rehabilitation

Geriatrics

General Medicine

Physiology

Pulmonary medicine
Master of Surgery (MS) is a program of 3 years PG course that leads to a postgraduate degree in medical surgery. Applicants who have completed their M.B.B.S. degrees in their undergraduation are eligible to apply for this PG course. Candidates who want to have more theoretical/research knowledge as well as practical and clinical skills regarding the surgery can opt for a Master of Surgery while their post graduation. After successful completion of MS PG course, applicants will be eligible to work as Surgeon. Candidates can go through the list of PG courses comprised under Master of Surgery.
All about MS specialisation
MS Specialisations

ENT

Obstetrics & Gynaecology

Orthopaedics

General Surgery

Ophthalmology

Otorhinolaryngology

Traumatology & Surgery





Postgraduate Diploma (PG Diploma)
Post Graduate diploma program is a diploma programme in medicine is offered by various medical colleges or institutions across India. Candidates after their under graduation in MBBS can opt for the same while pursuing their medical PG diploma. The duration of this PG program varies from 2 to 3 years. Interested aspirants can go through the list of medical PG diploma courses comprised under it.
Ophthalmic Medicine and Surgery

Physical Medicine

Radiation Medicine

Dermatology and Venerology

Dermatology

Forensic Medicine

Medical Radio-Therapy

Physical Medicine and Rehabilitation

Psychological Medicine

Sports Medicine

Tuberculosis and Chest Diseases

Tropical Medicine and Hygiene

Gynaecology and Obstetrics

Haematology and Blood Transfusion

Medical Radio-Diagnosis

Anaesthesiology

Bacteriology

Child Health

Clinical Pathology

Diabetology

Health Administration

Ophthalmology

Orthopedics

Public Health
Aspirants can go through the list of top medical PG courses which is widely selected by the medical graduates while completing their post graduation.
Radiology

General Medicine

Anatomy

Forensic Medicine

Obstetrics and Gynaecology

Paediatrics

Orthopedics

Microbiology

Pharmacology

Dermatology, Venerology and Leprosy