NEET 2022 Counselling: How Careers360 Guided Medicos?
NEET 2022 Counselling: How Careers360 Guided Medicos: NEET is the single largest medical entrance examination conducted by the National Testing Agency (NTA). With righteous efforts and proper preparation, cracking the NEET exam is not a tough task.
Stay up-to date with NEET News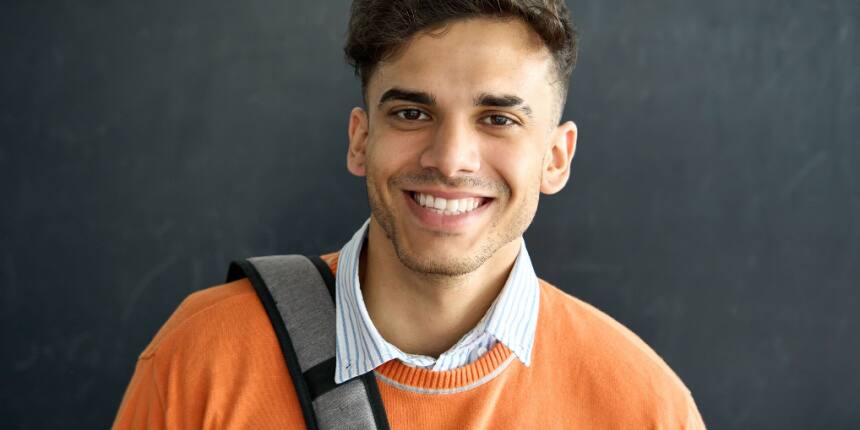 Scoring good marks in the NEET exam is not a hooligan task as compared to getting admission to the top medical college. Success in a medical career is associated crucially with the institution from where the course is pursued. Therefore, proper guidance is required in NEET counselling.
Medical aspirants are often confused as to which college they will get into considering the rank they have secured in the medical entrance exam. Careers360 provides one-to-one counselling sessions, predicting their admission in the top medical colleges in India using the best tools and regular medical updates. This article throws light on the services provided by our team to assist medical aspirants with some testimonials from the benefitted candidates.
NEET Companion
NEET companion is a collection of NEET UG college predictor, a printed Almanac, Webinars, regular updates, and much more. With the college predictor tool, candidates can check the possibility of getting admission to the best college in more than 750 colleges. The medical almanac is a printed guide containing more than 150 frequently asked questions about top medical/dental colleges, counselling, admission process, fee structure, placement, and other details.
Along with the students, NEET Companion guides the parents too and solves their queries with the live webinars and e-books delivered to the medical aspirants. Important notifications and announcements regarding NEET UG counselling events are regularly updated, so that students will not miss out on any important information.
NEET one-to-one counselling
Students often ask questions regarding which college they would get admission into with their rank in the NEET UG exam. In NEET one-to-one counselling tool we provide 3 personalised live sessions with the experts to clear the doubts of the students.
Also, a collection of NEET e-books related to MBBS/BDS admission are offered to the medical aspirants.
NEET UG testimonials
Below mentioned are the testimonials from the candidates who have benefitted by using Careers360's counselling tools.
"Meera got admission in DYP, Pune because of your tools and we were saved from the trap of cap. fee. Thanks a lot. You are really good and better than the fees charged by you. I have praised and shared your performance within my social groups."
- Ghanshyam Maniar
"Thank you Careers360. One-to-one counselling helped me to get into JSS Medical College, Mysore."
- Prakriti Jena
"With all your support and guidance, my daughter got admission in Manipal Tata. Thanks for all your support, it was really helpful."
- Ashwani
"From the core of my heart want to thank you for all the timely guidance. My daughter got good college in Rajasthan, our home city. Your guidance has given comfort during the time of stress."
- Naresh Kanoji
"Very nice and structured way of information. We are happy with the counselling service which clears many doubts. Thanks for your guidance."
- Sevak Jashvanth
"Your timely information helped us and that too at minimum charges. I liked the professional approach and genuine help. Thanks Careers360."
- Govind Kumar
"The kind of information you all provide is marvellous! This has helped us immensely. Keep doing the good work."
- Joya Abedin
"My journey with Careers360 was extremely smooth and helpful. You helped me with all the possible choices in each round for all India and states. Thank you for your support. Your package is affordable and easily available."
- Chetna
"We had a wonderful journey with Careers360. Your analysis, guidance, suggestions has absolute clarity. There is an indepth homework done before guiding a student and giving a fair assessment of where student stands and options one should opt for."
- Guru Prasad
"Thank you Careers360 for helping us in selecting the college for my ward. She got admission in a reputed MBBS college in Prayagraj, UP."
- Laxmi
"Thanks to the team of Careers360 for putting great effort and help in shaping my future."
- Jaya Arora
"The counselling services offered by Careers360 were perfectly up to date and helped me in making the list of college preferences very easily. I got admission into Mahatma Gandhi Memorial Medical College, Indore."
- Priyanshu Chatterjee
"Thank you so much to all the staff at Careers360. You all have given whole hearted support during the entire counselling process."
- Madhu Rao
"The book on Career guide was really helpful. The one-to-one counsellor was always present parallelly at every step of counselling. This helped our ward to get through the whole process and she joined Dr. D Y Patil, Pune. Thanks to the whole team."
- Meher Rao' parent
Frequently Asked Question (FAQs) - NEET 2022 Counselling: How Careers360 Guided Medicos?
Question: Can my parents talk to the expert through Careers360 counselling tool?
Answer:
Yes, in our package we provide a live session with the experts wherein the queries of the students as well as parents are sorted.
Question: What is one-to-one counselling?
Answer:
NEET one-to-one counselling is a service wherein our experts give personal sessions to the candidates regarding the NEET counselling process.
Question: How can I use my NEET companion?
Answer:
Once the subscription is purchased, you get direct access to this tool. The services are then delivered to you personally.
Question: How is the NEET companion helpful?
Answer:
Using the NEET companion, candidates can predict the chance of their admission in over 750 medical colleges through All India counselling and state counselling. Apart from this, NEET companion offers proper guides on the whole admission process.
Question: What is a NEET companion?
Answer:
NEET companion is a package of guidance offered for the NEET UG preparation, counselling and further admission process. This includes NEET UG college predictor, webinars, e-books, printed almanac, NEET mock tests and regular updates.
Questions related to NEET
Showing 116777 out of 116777 Questions