NEET 2020 Admit Card, Preparation Tips, Syllabus, Pattern
NEET 2020 Admit Card, Preparation Tips, Syllabus, Pattern: National Testing Agency (NTA), the conducting authority has announced the exam date of NEET UG 2020, which will be held on May 3, in pen and paper mode. Only the registered candidates can download the admit cards of NEET UG 2020 from March 27. The application form of NEET 2020 was released on December 2, 2019, along with the information brochure and was closed on January 6, 2020. Candidates could edit their filled in details through NEET 2020 correction window from which was re-opened from March 13 to 19. Link for the same is provided below. A total of 15.93 lakh candidates have registered for NEET entrance exam, which opens the gate for admission to seats offered in MBBS, BDS and AYUSH and 15% seats in veterinary courses in government, private, central and deemed universities in India. The intense competition is evident when we look at the number of candidates appearing for the NEET 2020 in comparison to the number of seats available. In such a scenario, it becomes imperative for candidates to put their best foot forward to secure an MBBS seat through NEET 2020. A comprehensive strategy will help the aspirants of NEET 2020 to achieve their goal of getting admission in medical and dental college. The official website of NTA NEET has gone under maintenance, however, students are advised to not panic. Any update regarding the website or official notification will be notified by Careers360.
LATEST: NEET 2020 admit card likely to be released on March 27 in online mode.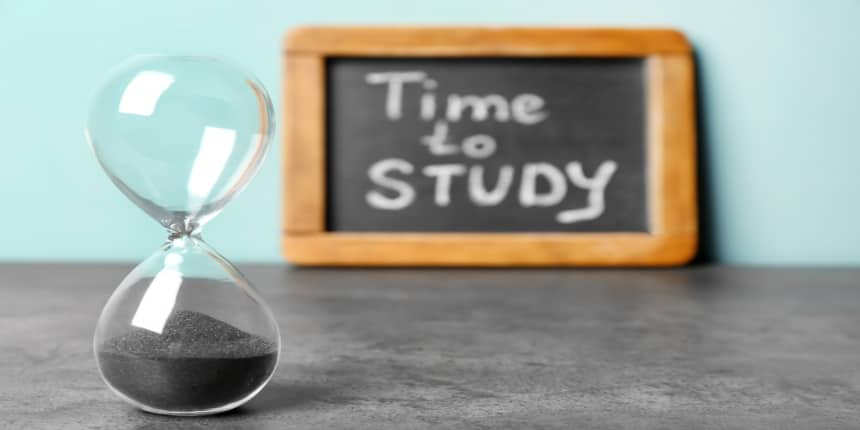 NEET 2020 is a pen and paper-based exam which will comprise of 180 multiple choice questions divided into three sections of Physics, Chemistry and Biology. To help the future doctors, Careers360 brings to a go-to article where you find all the relevant information on a comprehensive preparation strategy, syllabus and best books all at one place.
NEET 2020 - Overview
| | |
| --- | --- |
| Date of NEET exam | May 3, 2020 |
| Name of the Examination | National Eligibility cum Entrance Test |
| Examination Conducting body | National Testing Agency |
| Examination level | National |
| Exam Category | Undergraduate |
| Scope of Examination | Admission to medical, dental and AYUSH courses in India (except AIIMS and JIPMER) |
| Exam Mode | Offline |
| Application process | Online |
| Exam Centres | 155 |
| Counselling | 15% of all India seats across medical institutions in the country |
| Number of applicants (2020) | 15,93,452 |
NEET 2020 Important Dates
| | |
| --- | --- |
| Events | Dates |
| Publishing notification | August 21, 2019 |
| Release of application form | December 2, 2019 |
| Last date of registration | January 6, 2020 |
| Correction window available | January 15 to 31, 2020 |
| Application re-open for registered candidates | February 3 to 9, 2020 |
| Re-opening of correction window facility | March 13 to 19, 2020 |
| Admit card | March 27, 2020 |
| Exam date | May 3, 2020 |
| Declaration of result | June 4, 2020 |
| Commencement of counselling | June 13, 2020* |
NEET admit card 2020
NTA will release the admit card of NEET 2020 on March 27 in online mode. Successfully registered candidates for NEET 2020 will be able to download the same using their login credentials. The hall ticket of NEET 2020 is an important document and must be carried to the examination centre failing which entry will be restricted. NEET admit card 2020 will display details like candidate's name, roll number, address of examination centre, date and time of exam and important exam day guidelines. Since, the admit card of NEET 2020 is an important document is should be kept safe for future use.
What's new in NEET 2020?
The official website of NEET has started functioning again on February 17, 2020 and no new changes have yet been observed. Candidates are advised to keep a track of the same.

The official website of NTA NEET i.e ntaneet.nic.in has gone under maintenance on February 11, 2020.

NEET application form 2020 re-opened for registered candidates from February 3 to 9. Candidates could complete step II, III, and IV of filling the form during this period.

NEET correction window 2020 was available. Registered candidates could edit/delete their mistakes in the application form using the NEET registration correction window till January 31, 2020.

NTA had released the NEET 2020 brochure in six different languages which include Assamese, English, Marathi, Odia, Tamil and Kannada.

The NEET 2020 application form had been released on December 2, 2019. Candidates were able to fill the form till January 6, 2020 through the link provided above.

NTA had declared the important dates of NEET 2020, through an official notification. NEET UG exam will be conducted on May 3, 2020. NEET online registrations was started from December 2 and ended on January 6.

NEET 2020 will be conducted for admission 756,928 MBBS and 26, 949 BDS seat in 532 medical and 313 dental colleges in India.

A total of 235 medical colleges are participating in AIQ counselling when it was only 193 medical colleges in 2018.

From the year 2019, counselling for 100% seats offered in Vardhaman Medical College and ESIC college will be conducted by Medical Counselling Committee

There has been a substantial increase in the number of seats available under All India Quota to 4591 from 4064.

From the year 2019, MCI will effectuate a new MBBS curriculum which allows a practical as well as theoretical exposure to medical students

Admission to MBBS/BDS seats through NEET 2020 will also include 10% EWS quota.
Candidates preparing for NEET 2020 must have a thorough knowledge of the exam pattern of NEET 2020. Being aware of the NEET exam pattern 2020 will allow the candidates to formulate a solid strategy to qualify the undergraduate medical entrance exam. It will also help in organising a study schedule which will increase efficiency and maximise output. For the benefit of aspirants, the NEET exam pattern has been given in the table below.
NEET 2020 Exam Pattern
Particulars

Details

Mode of Examination

Offline (Pen and Paper)

Duration of Examination

3 hours

Medium of Exam

English, Hindi, Assamese, Bengali, Gujarati, Marathi, Tamil, Telugu, Oriya, Kannada and Urdu

Type of Questions

Multiple Choice Questions

Sections

Physics – 45 Questions

Chemistry – 45 Questions

Biology (Botany and Zoology) – 90 Questions

Total Number of Questions

180 Questions

Total Marks of Examination

720 Marks

Marking Scheme

Correct answer : +4

Incorrect answer: -1

Unmarked answer: 0
Medical aspirants are required to put in sincere effort in order to qualify NEET 2020. Without a proper preparation strategy, qualifying NEET 2020 can become a daunting task which requires attention to details, consistent efforts and exhaustive revision. Candidates can follow the following prep tips for NEET 2020 to power through a year-long study.
Start early preparations: Since NEET syllabus is fairly vast and there is a lot to cover, mastering it will require ample amount of time. Devoting ample amount of time on the study schedule is the key to success. Beginning the preparation for NEET 2020 will allow aspirants to be able to cover the entire syllabus on time without being overwhelmed by its vastness.
Practical Time-Table: It is important to have a time-table or a definite study schedule so that the preparation is carried out it in systematic order. It is natural to have a favourite subject but it should not hamper the study schedule. Each subject should be given equal amount of attention with special focus on the weak areas. Setting up a pragmatic target for each day or a week keeps an aspirant motivated and thus allows them to be consistent in their efforts.
NCERT is the bible: Maximum number of question in NEET 2020 will be asked from the NCERT text books. Analysis of previous year NEET question paper indicates the same. Thorough understanding of concepts given in NCERT will be instrumental in laying a solid groundwork for the preparation of NEET 2020. Before taking help of reference material, it is highly advisable to study from the NCERT text books and take notes from it.
Healthy-wealthy and wise: Under intense pressure, often candidates end up losing steam way too soon. Studying for long hours without a break, skipping meals to finish a target, less sleep time can lead to hazardous consequences. It is essential that candidates take extra care of their health along with the study as without health, preparation will not be fruitful. To be fully productive, it is necessary to keep healthy throughout the preparation period.
NEET 2020- Expert tips
When it comes to preparing for the biggest undergraduate medical entrance, expert's opinion can a pivotal role in enhancing the strategy which can help a NEET aspirant ace the exam. Following are some of the expert tips which can be very helpful in strategising a study schedule for NEET 2020.
Anand Nagarajan, Academic Head of T.I.M.E
A lot of candidates prepare for NEET along with school studies of Class 11 and 12 which may seem taxing. Anand Nagarajan sees this as an opportunity to strengthen the basics as the curriculum of Class 11 and Class 12 NCERT is the syllabus of NEET 2020. He notes "while doing NEET preparations along with Class 12 board exams will help them streamline the preparation for both exams. As it is commonly known that NEET question paper is based on Class 12 syllabus, therefore, students are required to divide the whole syllabus of NEET and cover every topic for exam preparations."
For Physics he suggests " it is mandatory to learn the formulas on tips. For their easiness, aspirants can make a chapter-wise formula chart and practice as many questions as possible to get the important formulas."
For Chemistry he advises "Read the concepts of Physical Chemistry from NCERT, and then test the understanding by practising questions from MCQs and question banks. For Inorganic and Organic Chemistry, make formula charts as was done for Physics and memorize the formulas and name reactions on a daily basis."
To score well in Biology in NEET 2020, Anand Nagarajan notes "All chapters of Biology are equally important. Note down and memorize the common and scientific names of the organisms while reading. Developing a strong conceptual understanding will help students score well in Biology in NEET 2019"
Dr. Anshuman Aggarwal, Resonance
Explaining a full proof strategy to reap the benefits, Dr. Anshuman Aggarwal suggests "Students appearing for 12th board should complete their class 11th syllabus revision by mid-December. Then, they should focus on 12th syllabus, by keeping preparations of NEET/AIIMS in mind and try to complete it by the end of March. This way, they can contribute an equal proportion of time to revise class 11th syllabus to look up again in April."
Emphasizing on exhaustive revision, Dr. Aggarwal advises "the test papers, online mock tests and previous years' sample papers makes significant contributions in the success of an individual. However, it becomes essential for aspirants to opt for the mock test or sample paper, once they completed their NEET syllabus."
NEET 2020 Syllabus
NTA releases syllabus for NEET 2020 which includes all three sections of Physics, Chemistry and Biology. The syllabus includes NCERT curriculum from Class 11 and Class 12. Candidates can check the syllabus in the table below.
NEET syllabus for Physics
NEET syllabus for Chemistry
Chemistry

Class 11 Topics

Class 12 Topics

Solid-state

Electrochemistry

Redox reactions

Haloalkanes and Haloarenes

Alcohols, Phenols and Ethers

Aldehydes, Ketones and Carboxylic acids

--

--
NEET syllabus for Biology
Apart from NCERT books, there are several reference books for NEET 2020 recommended by the toppers and experts. However, in order to enhance your preparation for NEET 2020, these books listed below have been found to yield best results.
Physics
Concepts of Physics by H. C. Verma

Objective Physics by DC Pandey

Fundamentals of Physics by Halliday, Resnick and Walker

Fundamental Physics by Pradeep

Problems in General Physics by IE Irodov

Physical Chemistry by OP Tandon
Chemistry
ABC of Chemistry for Classes 11 and 12 by Modern

Concise Inorganic Chemistry by JD Lee

Dinesh Chemistry Guide

Practise books by VK Jaiswal (Inorganic), MS Chauhan (Organic) and N Awasthi (Physical)
Biology
Biology Vol 1 and Vol 2 by Trueman

Objective Biology by Dinesh

Objective Botany by Ansari

Pradeep Guide on Biology

GRB Bathla publications for Biology
NEET 2020 question paper will consist of 180 multiple-choice questions with one correct answer. Apart from Hindi and English, every year, NTA releases sample paper in 11 Indian languages including Urdu, Assamese, Bengali, Gujarati, Marathi, Tamil, Telugu, Oriya and Kannada. Candidates can check all the language-wise question paper in the table below.
NEET 2020 Sample papers
| | | | |
| --- | --- | --- | --- |
| Medium | Examination Centres | Question paper | Answer key |
| English and Hindi | All Examination Centre Cities | | |
| English and Urdu | All Examination Centre Cities | | |
| English and Assamese | Examination Centre Cities in Assam | | |
| English and Bengali | Examination Centre Cities in West Bengal | | |
| English and Gujarati | Examination Centre Cities in Gujarat, Daman, Dadra and Nagar Haveli | | |
| English and Marathi | Examination Centre Cities in Maharashtra | | |
| English and Tamil | Examination Centre Cities in Tamil Nadu | | |
| English and Telugu | Examination Centre Cities in Andhra Pradesh and Telangana | | |
| English and Oriya | Examination Centre Cities in Odisha | | |
| English and Kannada | Examination Centre Cities in Karnataka | | |
Preparation for NEET 2020 may seem like a challenging task as the syllabus for the entrance exam is huge. NEET important topics 2020 will be helpful in gaining the extra mileage that every candidate require to qualify NEET with good scores. The important topics have been identified by subject matter experts and previous year toppers which can be checked in the table below.
NEET 2020 Important topics – Physics
Laws of Thermodynamics

Ray Optics

Rotational Motion

Semiconductors and Communication System

Photoelectric Effect and Electromagnetic Waves

Current Electricity

Electrostatics

Waves and Sound

Electromagnetic Induction and Alternating Current

Magnetic Effects of Current
NEET 2020 Important topics – Chemistry
Classification of Elements and Periodicity in Properties

General Organic Chemistry

p Block Elements

Atomic Structure

Chemical Bonding and Molecular Structure

Carbonyl Compounds (Aldehydes and Ketones)

Solutions and Colligative Properties

Ionic Equilibrium

Chemical Thermodynamics

d and f Block Elements

Haloalkanes
NEET 2020 Important topics – Biology
Biological Classification

Plant Kingdom

Morphology of Flowering Plants

Cell – The Unit of Life

Digestion and Absorption

Chemical Coordination and Integration

Sexual Reproduction in Flowering Plants

Human Reproduction

Principles of Inheritance and Variation

Human Health and Disease

Ecosystem
Frequently Asked Question (FAQs) - NEET 2020 Admit Card, Preparation Tips, Syllabus, Pattern
Question: How can I perpare for NEET in 1 month?
Question: Can there be a repetition of questions from previous year exam?
Answer:
It is extremely rare for questions to be repeated in the following year in the same language. However, there have been instances where questions have been repeated, so there is no confirmation.
Question: For which colleges/universities will MCC/DGHS conduct the counselling?
Answer:
The counselling for 15% AIQ seats, 100% Deemed Universities, Central Universities, ESIC & AFMS & 100% seats of VMMC & SJH (15% AIQ + 85% Institutional Quota ) will be done by MCC/DGHS.
Question: Who can apply for Deemed Universities counselling?
Answer:
All the candidates (including those from Jammu & Kashmir), who qualified for AIQ seats on the basis of rank secured in NEET UG can apply for Deemed Universities.
Question: Is NEET 2020 online?
Answer:
No, NEET exam 2020 will be conducted in offline mode only.
Questions related to NEET
Showing 83298 out of 83298 Questions