Medical education in India: The shortage of teachers
Good teachers define a medical institution to a certain extent. Let alone quality, most of our medical colleges lack even the requisite number of faculty to conduct courses. In this article, Careers360 examines the ideal teacher student ratio, role of MCI to address the issue and ways to fill these vacancies.

India is staring at a deepening crisis in medical education. The country has over 450 medical colleges offering a variety of courses, but not enough teachers. As the number of medical colleges increased, so did the demand for teachers. However, demand always outstripped supply. "The number of government and private medical colleges have increased over the years and this has led to the increase in demand for teaching manpower, leading to shortage of teachers in the medical institutes," explains Prof. Arun Kumar Dandapat, Dean and Principal of the MKCG Medical College & Hospital, Berhampur.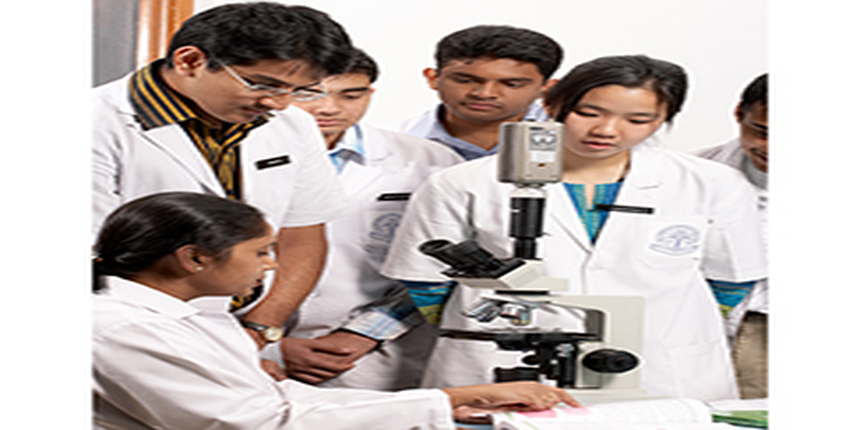 Dr. Prabhat Kumar Singh, Director AIIMS Patna, points out that the crisis is getting worse as the limited number of senior faculty venture out for better career prospects. "The crisis is that there is non-availability of teachers and lack of teachers' development programmes. Senior faculty leaving AIIMS to join corporate hospitals is an important cause of concern and must be addressed at the earliest."
How can this shortcoming be dealt with? As a first step, the Union Budget for 2017-18 sought to create 5000 postgraduate seats per year to ensure adequate availability of specialist doctors to strengthen secondary and tertiary levels of healthcare.  
Teacher-student ratio
The Medical Council of India (MCI) mandates that medical colleges can admit 50/100/150 or maximum 250 students per year, depending on the sanctioned intake. Lack of enough faculty leads to skewed teacher-to-student ratio. "Although most of the government medical colleges try to maintain the 1:10 teacher student ratio as recommended by the MCI, however at UG level, it is difficult. This will only change with the increase in the number of PG seats as these PG students can become teachers in the same college and so there will be more teachers," says Dr. Rani Kumar, former Dean of North Delhi Municipal Corporation Medical College.
In public-funded government medical colleges, the teacher- student ratio at postgraduate level is supposed to be 1:3 for Professor and 1:2 for Associate Professor if the Associate Professor is a unit head, in all clinical subjects.
What does the MCI do?
To address this faculty shortage, MCI permits non-medical teachers with MSc qualification to be appointed as a lecturer in the departments of Anatomy, Physiology, Biochemistry, Pharmacology and Microbiology. However, for promotion to higher teaching post, he/she must earn a PhD in the subject. "For some subjects like Biochemistry, Pharmacology, Microbiology we do not get enough people. Non-medical students can teach, although preference should be given to those from medical field because we teach them the applied aspect of the subject. For non-MBBS and PhDs to teach from medical point of view will take more effort, vision and knowledge," says Dr. Kumar.
How to fill vacancies?
Teaching staff in medical colleges are recruited, based on the guidelines a prescribed by the state's medical directorate. To deal with faculty shortage, vacant posts must be advertised frequently circulated, emphasized Neeresh Sharma, Deputy Director Administration of AIIMS Raipur. "The recruitment procedure differs from institute-to-institute. It is done either on regular or contractual basis. We follow the guidelines prescribed by AIIMS Delhi. We are at present conducting interviews and we expect to complete the procedure by June or July," he said.
Dr. Ashok Sharma, Principal of Indira Gandhi Medical College, Shimla said that one way to fill up vacancies at higher levels in most of the medical colleges is through promotions. "In most government colleges promotions are not done in time because of the mismatch in guidelines set by the state government and the MCI. I feel universal guidelines must be set for promotions that will help in fast-forwarding the process," he said. This will automatically lead to recruitment of faculty at entry levels.
Increasing the number of PG seats will certainly lead to more teachers, but a conducive teaching environment is needed to retain them. "Government must pump in money for good infrastructure of medical colleges, set-up advanced facilities for teaching and learning, provide vibrant working atmosphere and flexible working hours," Dr. Sharma sums up.  
Stay tuned to medicine.careers360.com for more articles and interviews