Medical education in India: More doctors are needed
Medical education in India has come a long way since the first medical college was established in 1835. The numbers have increased manifold, but the shortage of doctors is still huge. The article speaks about the Indian healthcare industry which seeks an expected growth at a rate of 22 per cent annually which in turn needs more medical seats in the colleges.

The healthcare sector in India is one of the fastest growing sectors in the world, in terms of revenue and employment. The medical education system in the country is also one of the largest in the world with over to 450 medical colleges, offering nearly 64,000 undergraduate and over 35,000 postgraduate seats. However, the medical fraternity has for long been demanding increase in medical colleges and seats at both UG and PG level.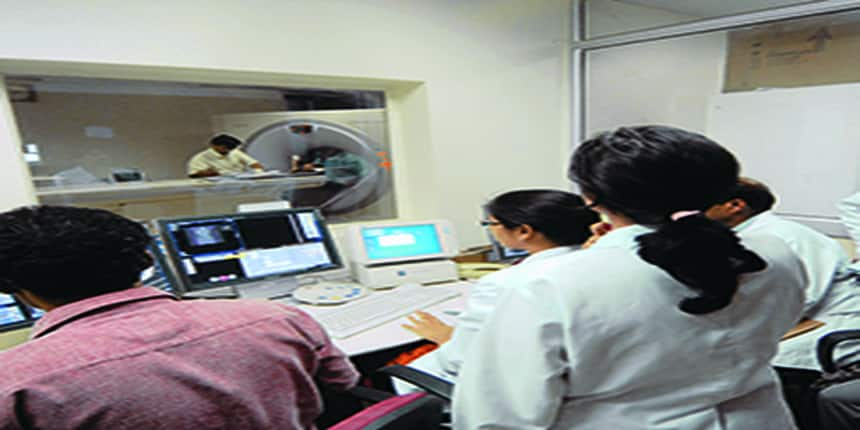 Need for more seats
The NITI Aayog, the government's think tank which replaced the Planning Commission has also recognized the fact that India needs about 6,00,000 more doctors to carry out healthcare-related tasks. Moreover, there is a huge urban-rural divide in the deployment of doctors. Based on 2001 census, a WHO report states that the number of doctors with actual medical qualifications was just 2.7 lakhs, of which 82.6 percent are in urban areas. It is in this context that the government this year decided to open 58 medical colleges spread across 19 states and one Union Territory. This will also take care of some of problems caused by the lop-sided spread of medical colleges, with some of the States accounting for almost 10 percent of the total medical colleges in the country.
Skewed geographical distribution
Out of the above 450 medical colleges, more than 60 percent of them are located in South India (Karnataka, Tamil Nadu, Andhra Pradesh, Telangana, Kerala) and Maharashtra in the west. The undivided State of Andhra Pradesh had the most number of seats in the country but after its bifurcation, Karnataka has the maximum. On the other hand, Maharashtra has the maximum number of colleges, but the number of seats is lesser than that of Karnataka.
Another problem is that most of the institutions are located in urban areas, leaving healthcare in a precarious situation in rural and tribal areas. Even new institutions come up only in areas which have the potential to give a good return on investment. This happens even as MCI regulations clearly state that medical college have to be established in areas that have sufficient clinical load. Officials of Indian Medical Association (IMA) point out that clustering of colleges leads to a lack of availability of clinical material and patients. "We at IMA are working in the area that there should be uniformity all over India, it should be same in case of pay scale, services, distribution and we are also emphasizing that medical colleges should be opened in those areas where there is need," says Dr. K K Aggarwal, National President of IMA.
Need for more seats
India is too far from the WHO prescribed doctor population ratio of 1:1000 (the present ratio is reported to be 1:1674). In order to increase the number of doctors, the government plans to increase the number of medical colleges, while at the same time increasing the number of seats in the existing medical colleges. However, the number of PG seats will also have to be increased proportionately. Otherwise the ambitious target of opening 200 more medical colleges over the next ten years will not fructify as there will not be enough faculty to people these new colleges. The country also has huge deficiency of specialists and super specialists. While all the steps taken by the government and private sector may meet the avowed targets, experts are also worried about sacrificing quality for the sake of quantity. "India needs more number of doctors but it should happen as per the laid down procedure. The need for medical colleges depends upon the need for doctors available state-wise. It is important to maintain the doctor patient ratio; you cannot just go on producing any number of doctors. As per the WHO standard, one doctor is expected to cater to a particular group of population and our aim should be to come as close as possible to that ratio," says Dr. Pradeep G Naik, Dean, Goa Medical College.
Ray of hope
In Union Budget 2017, the government also announced that the number of PG seats will be increased by 5,000 every year till we reach 40,000 seats. An all-time record number of over 4,000 PG medical seats have also been approved for 2017-18 taking the total number of PG seats available to 35,117.
Looking at the need to increase PG seats in clinical subjects, the Government has decided to amend the teacher student ratio in clinical subjects in government medical colleges. This has resulted in the creation of 1,137 extra seats in 71 colleges. It is expected that at least 1,000 more seats can be added in the same fashion as and when colleges apply for increasing the seats. "There are laid down criteria of the government depending upon the infrastructure, faculty, and other criteria and based on that colleges apply for seats every year. Inspection is done and whatever is permissible as per the regulations is given and seats get increased," said Dr. S.B. Siwach, Chairman, PG Committee, Medical Council of India (MCI).
Problem areas
The situation is not that rosy as it looks, as merely increasing the seats or establishing new colleges is not going to improve the health sector or medical education in the country. One of the ways forward could be more attention on preventive measures and opening more government colleges. "First, we create diseases and then we say there is shortage of doctors, I do not think there is any shortage of doctors, what is lacking is the prevention system. However, I do not deny the fact that there is shortage of doctors but the government should take the responsibility instead of letting private sector work in this area. The government should open medical colleges because if that is done by the private sector then it will be costly," says Dr. Aggarwal.
Way ahead
The Indian healthcare industry, worth US$ 100 billion is expected to grow annually at a rate of 22% and would touch US$ 280 billion by 2020. Healthcare delivery, which includes hospitals, nursing homes and diagnostics centres, and pharmaceuticals, constitute 65 percent of the overall market. India's competitive advantage lies in its low cost healthcare delivery and a large pool of well-trained professionals compared to its counterparts in Western countries, as well as in Asia.
Along with increasing number of seats, more attention should be given to decreasing the disease burden and increasing health awareness, particularly in rural areas. There is nothing wrong in creating super specialists, but at the same time strengthening of basic healthcare should be the priority of the government. "Doctor Patient ratio in India is the root of the problem. We need to build at least 100 times more medical colleges in India. It is time we start thinking about this sector from economic point of view. More supply of Doctors means more competition, that in turn means quality improvement and low cost. I think increasing MBBS seats is the first and the right step to create healthy competition in this sector," says a senior professor associated with Delhi's Maulana Azad Medical College, on condition of anonymity. 
Stay tuned to medicine.careers360.com for more articles and news