AIIMS MBBS 2019 Toppers - Know Toppers, AIR, Score
AIIMS MBBS 2019 Toppers: AIIMS, New Delhi will not conduct separate examinations for AIIMS MBBS from the year 2020. This is being done in effect of the announcement made in a press conference held on October 4, 2019. In the press conference the authorities announced that AIIMS is going to be merged with NEET from 2020, notice regarding the same has been sent to the authorities. Earlier, AIIMS MBBS 2020 was supposed to be conducted on May 30 and 31, 2020. Triumph in one of the toughest medical entrance exams, AIIMS MBBS, is the dream of every medical aspirant. The eve of June 12 brought a wave of happiness for Bhavik Bansal who bagged the first rank in AIIMS MBBS entrance exam with a percentile score of perfect 100. Bhavik has also secured the second rank in NEET 2019. Interestingly, the overall score for the top four rank holders is also a 100 percentile. Bhavik Bansal emerged victorious in a sea of above three lakh candidates who registered for the entrance exam. Surat boy, Vishwa Hitendra Vadodaria has bagged the second place whereas Akshat kaushik has clinched the third rank. Akshat has also bagged the third position in NEET 2019. Careers360 brings to you the profile of top ten toppers of AIIMS MBBS along with their percentile scores, education, and other details.
Latest - NTA will release the application form of NEET 2020 on December 2, 2019.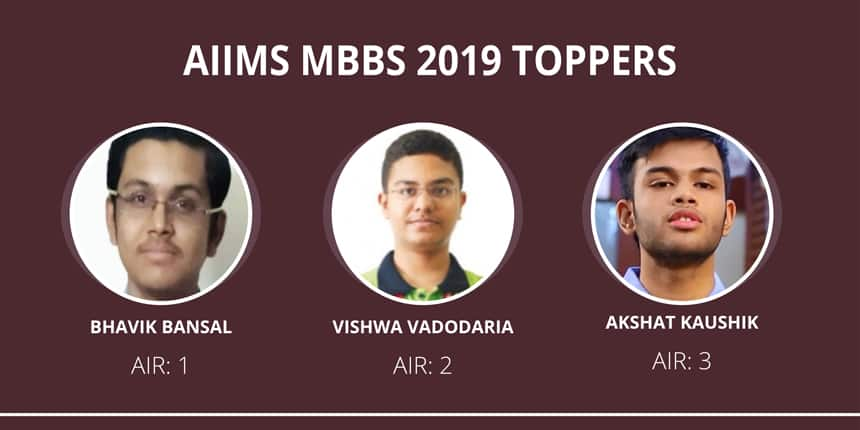 AIIMS MBBS 2019 was conducted on May 25 and 26, 2019 in online mode. The authority has released two separate merit list segregated in rank wise and roll number wise merit list which revealed the toppers.
AIIMS MBBS 2019 Toppers list
Check the list of toppers along with their subject-wise percentile score in the table below.
---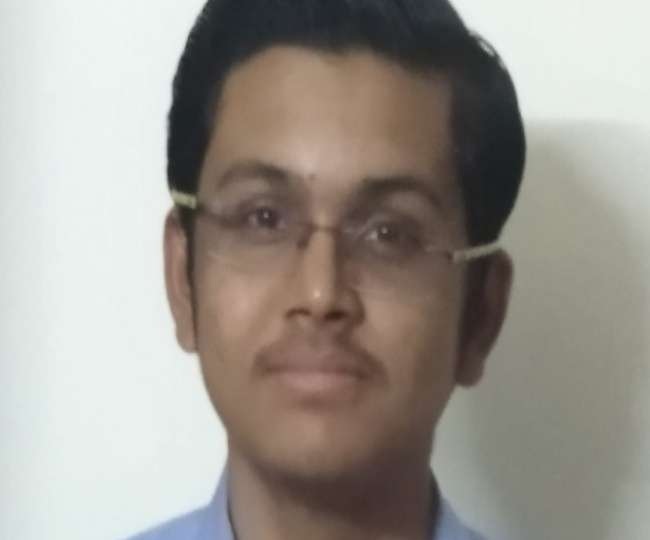 Name: Bhavik Bansal
All India Rank: 1
State: New Delhi
Overall Percentile score : 100.0000000
| | | | |
| --- | --- | --- | --- |
| Biology Percentile | Chemistry Percentile | Physics Percentile | G.K Percentile |
| 100.0000000 | 100.0000000 | 100.0000000 | 99.9728473 |
---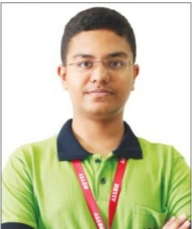 Name: Vishwa Hitendra Vadodaria
All India Rank: 2
State: Surat, Gujarat
Overall Percentile score : 100.0000000
| | | | |
| --- | --- | --- | --- |
| Biology Percentile | Chemistry Percentile | Physics Percentile | G.K Percentile |
| 99.9857462 | 100.0000000 | 99.9465482 | 99.5747612 |
---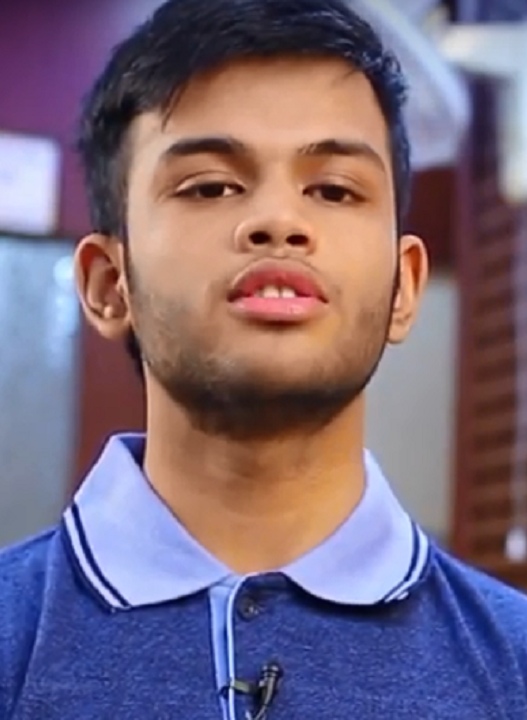 Name: Akshat Kaushik
All India Rank: 3
State: Varnasi, Uttar Pradesh
Overall percentile: 100.0000000
| | | | |
| --- | --- | --- | --- |
| Biology Percentile | Chemistry Percentile | Physics Percentile | G.K. Percentile |
| 99.9082256 | 100.0000000 | 100.0000000 | 99.8882235 |
---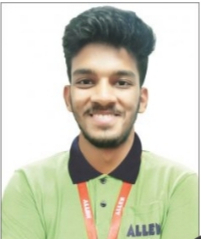 Name: Chetanya Mittal
All India Rank: 4
State :
Overall Percentile Score: 100.0000000
| | | | |
| --- | --- | --- | --- |
| Biology Percentile | Chemistry Percentile | Physics Percentile | G.K Percentile |
| 99.8959466 | 99.9976352 | 100.0000000 | 99.9763515 |
---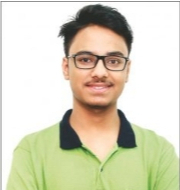 Name: Harsh Aggarwal
All India Rank: 5
State: Kerala
Overall Percentile score: 99.9988234
| | | | |
| --- | --- | --- | --- |
| Biology Percentile | Chemistry Percentile | Physics Percentile | G.K Percentile |
| 99.8093916 | 99.9988234 | 99.9894106 | 99.9470532 |
---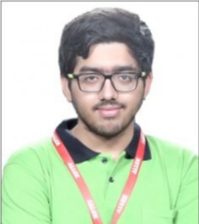 Name: Arunangshu Bhattacharyya
All India Rank: 6
State: Gujarat
Overall Percentile: 99.9988194
| | | | |
| --- | --- | --- | --- |
| Biology Percentile | Chemistry Percentile | Physics Percentile | G.K Percentile |
| 99.9563195 | 99.9811111 | 99.9940972 | 99.9940972 |
---
Name: Gagan Dalal
All India Rank: 7
State:
Overall Percentile: 99.9988176
| | | | |
| --- | --- | --- | --- |
| Biology Percentile | Chemistry Percentile | Physics Percentile | G.K Percentile |
| 99.7209478 | 99.9988176 | 99.9964527 | 99.8486497 |
---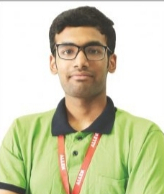 Name: Raghav Dubey
All India Rank: 8
State: Madhya Pradesh
Overall Percentile: 99.9988122
| | | | |
| --- | --- | --- | --- |
| Biology Percentile | Chemistry Percentile | Physics Percentile | G.K Percentile |
| 99.8942842 | 99.9976244 | 99.9869340 | 96.9663135 |
---
Name: Ishika Gupta
All India Rank: 9
State: New Delhi
Overall percentile: 99.9976468
| | | | |
| --- | --- | --- | --- |
| Biology Percentile | Chemistry Percentile | Physics Percentile | G.K Percentile |
| 99.7658576 | 99.9941170 | 99.9976468 | 99.5105364 |
---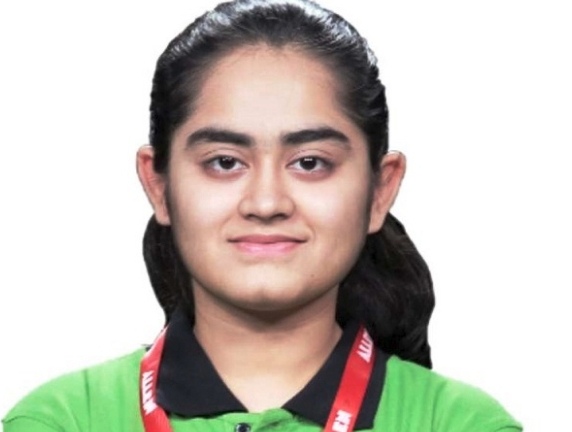 Name: Stuti Shital Khandalwal
All India Rank: 10
State: Rajasthan
Overall percentile: 99.9976389
| | | | |
| --- | --- | --- | --- |
| Biology Percentile | Chemistry Percentile | Physics Percentile | G.K Percentile |
| 99.9303473 | 99.9940972 | 99.9964583 | 95.6532005 |
Questions related to NEET
Showing 84421 out of 84421 Questions